Many of the inventors of popular technical indicators have written books about how to use their indicators or analysis methods properly when trading.
While these books are often considerably more advanced than a simple technical analysis trading manual, this body of work comprises some of the most innovative written work on technical analysis available to the forex trader.
Why Read Seminal Literature?
Reading these seminal technical analysis books allow a trader interested in deepening their understanding of a topic important to them to go back to the original source.
Doing so can really help clarify the appropriate use of the technical indicators and trading methods that many technical traders now take largely for granted.
Furthermore, going back to the seminal texts will often allow a forex trader to obtain a far more sophisticated view of how the indicator or technique should optimally be used from its initial inventor or from acknowledged masters of the method.
The following sections list some of the key examples of seminal Technical Analysis Literature, along with their book references and a brief review of what they might offer a technical forex trader.
New Concepts in Technical Trading Systems by J. Welles Wilder
J. Welles Wilder is a primary and very well respected innovator of technical analysis indicators who has also written extensively on the subject.
Book Reference:
Wilder, J. Welles, New Concepts in Technical Trading Systems, Greensboro, NC: Trend Research, 1978-2006, ISBN 13: 9780894590276.
Review:
In this classic technical analysis book, Wilder presents many of his most popular methods and systems in a literary work that reflect his many years of research on the subject.
Specifically, he covers the computation, use and classic interpretation of such important technical analysis indicators that he personally invented as:
The Average Directional Index or ADX
The Relative Strength Index or RSI
Books on the MACD Indicator and Trading Systems by Gerald Appel
Gerald Appel is a technical indicator and trading system innovator, as well as a veteran trader. He is also a well respected author on the subject of technical analysis and invented the popular Moving Average Convergence Divergence or MACD indicator.
Book Reference:
Appel, Gerald, The Moving Average Convergence-Divergence Method, Great Neck, NY: Signalert, 1979.
Review:
In this book, Appel describes in considerable detail how the Moving Average Convergence Divergence indicator can be used when trading in practice. This is largely based on his own research work that originated the now popular technical indicator.
Book Reference:
Appel, Gerald and Hitschler, Fred. Stock Market Trading Systems, Homewood, IL: Dow Jones-Irwin, 1980, ISBN-13: 978-0934380164.
Review:
This work contains a critique of several moving average based trading systems, discusses swing trading systems that tend to perform better in non trending markets and also clearly describes the rules of Appel's own trading system that have shown impressive theoretical returns.
Book Reference:
Appel Gerald, Technical Analysis: Power Tools for Active Investors, FT Press, 2005, ISBN-13: 978-0131479029.
Review:
The final book reviewed here offers detailed, step-by-step instructions that traders can use to their advantage in the market. In it, Appel covers a variety of trading strategies for different trading time frames – including his own MACD method – as well as various trade timing techniques. He manages to demystify even complex technical analysis concepts.
Bollinger on Bollinger Bands by John A. Bollinger
John Bollinger put his name on the popular technical indicator known as the Bollinger Bands that allow traders to use a measure of the market volatility to further refine their trading decisions.
Book Reference:
Bollinger, John A., Bollinger on Bollinger Bands, First edition, McGraw-Hill, 2001, ISBN-13: 978-0071373685
Review:
In this well illustrated and carefully explained book, Bollinger covers in detail how traders in any market can operate this indicator to make profitable trading decisions and can combine it with other technical indicators for even better results.
See also our reviews of some simpler trading manuals here.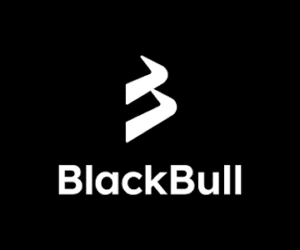 Forextraders' Broker of the Month
BlackBull Markets is a reliable and well-respected trading platform that provides its customers with high-quality access to a wide range of asset groups. The broker is headquartered in New Zealand which explains why it has flown under the radar for a few years but it is a great broker that is now building a global following. The BlackBull Markets site is intuitive and easy to use, making it an ideal choice for beginners.