If you are serious about trading in the forex market, then the trading platform you select to execute forex trades from will be an extremely important fx software tool you will rely on in your trading process.
Types of trade platforms, such as demo accounts, also known as learn to trade platforms can either be provided by your forex broker, usually at no additional charge, or they can be from independent software developers like the popular Metatrader 4 (MT4) or Metatrader 5 forex trading platforms. Read reviews of the Metatrader 4 platform here, and the Metatrader 5 platform here.
Overall, operating through an efficient and easy to use trading platform with a good forex broker will often translate into increased profitability in your trading.
Useful Trading Platform Features
When assessing a trading platform, you will want to look for useful features that can help enhance your trading experience. These might include the following:
Accurate Forex Quotes – You will want a trading platform that has accurate trading quotes for all of the currency pairs you are interested in trading. You want to avoid the risk of requotes and not knowing when the market has changed so that you can initiate trades in a timely way and monitor your risk adequately. Most forex trading platforms available to personal traders operate via the Internet, so you will also want to have a stable and reliable high speed Internet connection to assure the fastest possible transmission of pricing data.
Reliable Deal Execution – Any trading platform should execute deals quickly and reliably without the need for potentially costly requotes.
Good Order Placement – The platform should allow the quick entry of all of the types of orders that you think you might need. This would typically include take profits, stop losses and trailing stops at a minimum, with an OCO or "One Cancels the Other" feature as an added benefit to avoid the execution of multiple orders for the same position.
Manage Accounts – It can save you considerable time if a trading platform allows you to manage you trading account directly. Once you have established a forex trading position, you will probably need to manage it and keep track of your account balance and trading profits on a real time basis as the market moves. An ideal forex trading platform will therefore offer suitable account management functions for you to watch over your trading portfolio with.
Technical Analysis Tools – Many good trading platforms will provide a full featured set of technical analysis tools that should include charting and a good range of popular indicators for the currency pairs that you are thinking of trading. Charts should be updated on a real time basis for a variety of time frames, and a useful additional feature is to be able to trade directly from your charts.
Fundamental Analysis Tools – Traders using fundamental analysis usually need to have access to a quality live news feed from a reputable news wire like Reuters or AP/Dow Jones via their platform. It also helps to have access to an accurate economic data release calendar to know when key fundamental information is due out.
Strong Data Security – Those using live trading accounts should be concerned about the safety of their personal data and account login information. Make sure the platform operates under appropriate Internet security protocols and that your account information is backed up for additional security in case of data loss.
Minimal System Downtime – Trading platforms should not be taken down during market trading hours due to the risk that you will not be able to close out a trading position at the appropriate time. Look for a trading platform that operates with minimal downtime. Any good trading platform needs to have an up time record during forex trading hours that approaches one hundred percent
Support for Trading Strategy Automation – Some trading platforms allow traders to program their trading strategies into the platform for automatic execution of transactions. If you plan on automating your existing forex trade plan or using off the shelf forex trading robot software, you will want to be sure that any forex trading platform supports your intentions in this regard to the fullest extent possible. Also, most automated trading software programs tend to work best if they are run on a virtual private server or VPS. Installing the software on a remote server like this helps automated traders to minimize down time due to dropped or unstable Internet connections.
Conclusion
Basically, the current widespread availability of forex trading platforms from online forex brokers and independent software developers has allowed just about anyone with a computer and an internet connection the chance to trade forex. Since the trading platform you choose can significantly affect your profitability as a trader, you will want to select one that has all of the features you need or anticipate needing in the future, at an affordable price. Be sure to test any platform thoroughly to make sure that it fulfills your particular trading needs in a reliable way.
See reviews of some of the best forex broker platforms.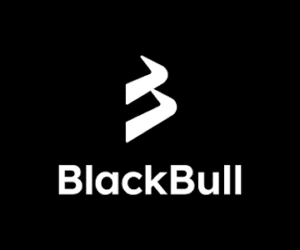 Forextraders' Broker of the Month
BlackBull Markets is a reliable and well-respected trading platform that provides its customers with high-quality access to a wide range of asset groups. The broker is headquartered in New Zealand which explains why it has flown under the radar for a few years but it is a great broker that is now building a global following. The BlackBull Markets site is intuitive and easy to use, making it an ideal choice for beginners.