Retail forex brokers will often provide their own proprietary trading platforms to their clients. The quality of their deal execution platform often represents a key criterion that traders use in the selection of a forex broker. Nevertheless, other online forex brokers might support the use of popular independent platforms like the sophisticated MetaTrader 4 or MT4 software package available for free download from its developer's website.
What to Look for in a Forex Trading Platform
In either case, the forex trading platform you select should be easy to use, efficient in order entry and cancellation, allow account management capabilities and facilitate market analysis.
Basically, forex trading platform software should allow traders to receive real-time forex quotes, enter orders and execute transactions. In many cases, trading platforms will also offer a variety of other useful tools and features.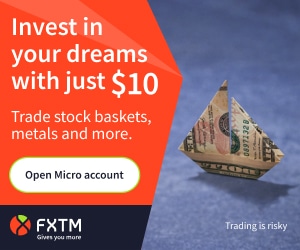 MetaTrader 4
The market standard for independent forex trading platforms is the popular MetaTrader 4 trading platform. This sophisticated software package is offered online free of charge by its developer in a fully functional demo version.
The MetaTrader 4 platform provides an overall access point for the forex trader to participate in the forex market, as well as providing helpful analytical tools.
MetaTrader 4 Features
In addition to providing forex quotes, deal execution, account management, news and other analytic capabilities, MT4 also offers traders the ability to automate their trade plans using the software's proprietary MQL4 programming language.
This language has specific features for forex trading and allows you to create your own Expert Advisor or Custom Indicator.
Also, many commercial Expert Advisors or EAs, as well as a number of custom indicators, are specifically designed to run on MetaTrader 4. This allows you the possibility of automating your trading or using an existing trading robot to get started right away.
MetaTrader 4 Can Get You Started Trading Forex Fast
Once you take the time to download and install MetaTrader 4 on your PC – which takes approximately 15 minutes – pretty much the only thing left to do to make your first forex trade is to open and fund an online forex trading account.
This can get you started trading forex very quickly, even if you know nothing whatsoever about the forex market. This is especially true if you want to use a commercial Expert Advisor to perform your forex trading automatically for you.
Nevertheless, you should be aware that many such EAs do not live up to their vendor's sales pitch when subjected to a live trading environment.
In addition, the MetaTrader 4 trading platform can also serve as an excellent forex educational tool, especially when combined with additional Internet educational research on how the forex market works and profitable forex trading strategies.
Basically, practice trading using the MetaTrader 4 system to trade a forex demo account opened with a suitable forex broker under consideration for opening a live account can help prepare and familiarize a novice trader with respect to what trading in the forex market actually entails.
Learn more what to think about when choosing your forex trading platform.

Forextraders' Broker of the Month
ForexTime (FXTM) is an award-winning platform that certainly has the feeling of being set up by people who know what they are doing. The firm demonstrates an understanding of what helps traders make better returns, and its success can be measured by the fact that it's doubled the number of clients it supports in recent years. The fact that the broker has grown to have more than two million accounts suggests it is getting things right for clients.