Those forex traders who plan on being in the business for the long term will want to carefully select the forex trading platform that is best for their needs. If you are about to select a forex platform read this first.
This software constitutes a very important tool for any retail forex trader and its quality – or lack of it – can easily make or break your trading business.
Just about any forex trader will want to have a forex trading platform that is efficient, reliable and simple to use. Those basic platform characteristics – when combined with a reputable forex broker that supports dealing via the platform – will usually mean a much better chance of your trading business being profitable in the long run.
What Forex Trading Platforms Are
In general, forex trading platforms are software packages that allow retail forex traders to execute forex transactions, enter orders and obtain real time quotes, usually via their Internet connection.
Some trading platforms are quite basic, while some are even set up with animated features that make them look something like a video game.
Also, some of the more sophisticated versions of online forex trading platforms provide analytical tools. These can often facilitate a trader's fundamental or technical analysis, or might allow them to manage their trading portfolio and risk.
Some traders – particularly those who have automated their trading strategies on a trading platform – prefer to use a very reliable dedicated Virtual Private Server or VPS to operate their trading platform and automated software on.
This remote server allows them to minimize downtime risks when trading automatically, especially if their own Internet connection is insufficiently reliable.
Many Forex Brokers Offer Proprietary Trading Platforms
Retail forex brokers will often provide their own proprietary trading platforms to their clients that might operate either as downloadable software, a web interface or even from mobile devices like cell phones.
The quality of a broker's deal execution platform often represents a key criterion that traders use in the selection of a forex broker.
On the other hand, some forex brokers might instead support the use of popular independent platforms like the sophisticated MetaTrader 4 software available for free download online from its developer's website.
MetaTrader 4
The market standard for independent online forex trading platforms is the popular MetaTrader 4 or MT4 trading platform. This sophisticated software package is offered online free of charge by its developer in a fully functional demo version that is supported by a wide variety of retail forex brokers.
The MT4 software provides quotes, dealing, graphs, back testing, a proprietary programming language that can be used for automation of trading strategies, news and account management tools.
Since MT4 has its own proprietary programming language for the creation of automated trading strategies and indicators, the platform has become especially popular as a vehicle for those developing automated forex trading software or forex robots.
In fact, many commercial developers of popular forex trading robots exclusively offer their programs as "Expert Advisors" or EAs designed to run on the MetaTrader 4 platform.
What to Look for in a Trading Platform
When reviewing a trading platform from a forex broker or an independent developer, you will most likely want to make sure that it offers the features that you find most relevant to your forex trading business.
For example, most traders will want online forex trading platforms that should at a minimum:
Be reliable with minimal downtime
Be easy to use
Give real time quotes that you can deal on
Allow for efficient order entry and cancellation
Provide rapid and comprehensive account management capabilities
Facilitate both technical and fundamental market analysis
Be supported or provided by your chosen forex broker
Review a trading platform's features carefully to make certain that the software will meet your trading needs well at a reasonable price, and preferably free of charge.
Read a review of the Metatrader 4 platform.
Read a review of the Metatrader 5 platform.
See reviews and a top list of the best forex brokers.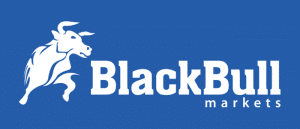 Forextraders' Broker of the Month
BlackBull Markets is a reliable and well-respected trading platform that provides its customers with high-quality access to a wide range of asset groups. The broker is headquartered in New Zealand which explains why it has flown under the radar for a few years but it is a great broker that is now building a global following. The BlackBull Markets site is intuitive and easy to use, making it an ideal choice for beginners.