Forex day trading is the style of the short-term speculator. The reasoning behind a day trading style, is that there are times when exceptionally fast market developments allow exceptional profits in a very short time. Day traders in general will not hold a position for more than a few days, and the best among them are alert, quick, decisive and disciplined about what they want from the market, and the ideal conditions for a trade.
This method requires that the trader be nimble, and that he flee from danger like a rat, and chase opportunity like a cheetah. Needless to say, such speed and alertness require strong nerves and will from the trader, and it's crucial to know where and when to act without hesitation when the decision is made. Successful forex day traders have, in fact, predefined expectations from the market, and they will only react to the "perfect" scenario, where the conditions are ripe. Indeed, there are circumstances where a quick profit can be made by quick reaction to incoming data. The bull market of the 90's was an exceptionally lucrative time for day trading stocks, as initial public offerings allowed massive profits to be made through the indiscriminate daily purchase of new firms.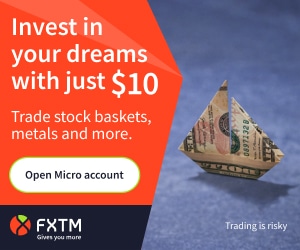 Previous: Forex Trading Styles.
Back to the beginning of the forex course.

Forextraders' Broker of the Month
ForexTime (FXTM) is an award-winning platform that certainly has the feeling of being set up by people who know what they are doing. The firm demonstrates an understanding of what helps traders make better returns, and its success can be measured by the fact that it's doubled the number of clients it supports in recent years. The fact that the broker has grown to have more than two million accounts suggests it is getting things right for clients.