Forex swing trading is a form of range trading. The swing trader attempts to capitalize on periods of market indecision, and aims to make use of support and resistance lines, channels and price patterns such as tops and bottoms in formulating his strategy.
Who is Swing Trading Suitable For?
This style offers greater odds of success for beginners, learning to trade forex, as it doesn't limit the trader's attention to a couple of hours (unlike day trading), and because the swing trader doesn't need to invest a lot of time trying to identify the perfect price for entry and exit. As long as the price remains within the range identified, and the periodic reversal patterns persist, the trade will return a profit. When the range breaks, the swing trader has no illusions about what he must do. His period of bounty is over; he can enjoy his profit and rest as he awaits the next suitable period.
Needless to say, the main requisite for successful swing trading, as with trend following in general, is the correct identification of the range or trend. In doing so, the employment of both fundamental and technical analysis perhaps offers the greatest rewards, but the trader will usually choose the method that he favors the most. In either case, gaining a good understanding of the type of market experienced for a particular currency pair and formulating a defined strategy on that basis is the best course. As previously mentioned, the swing trader does not need to be precise about the entry and exit points; all he needs to do is catch the main movement, taking profit as soon as the price action runs out of speed at a point close the limits of the range identified.
Further Reading
More Free Forex Lessons
subscribe to get a FREE BONUS LESSON, plus course updates, trade ideas and market news - straight to your inbox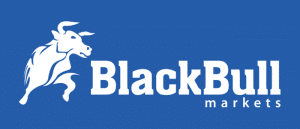 Forextraders' Broker of the Month
BlackBull Markets is a reliable and well-respected trading platform that provides its customers with high-quality access to a wide range of asset groups. The broker is headquartered in New Zealand which explains why it has flown under the radar for a few years but it is a great broker that is now building a global following. The BlackBull Markets site is intuitive and easy to use, making it an ideal choice for beginners.