---
A shift in tone from various members of the FOMC since late February has produced a more positive tone for the US Dollar into early March. For AUDUSD and NZDUSD, this has meant significant setbacks, with risk of potentially bearish themes emerging into and through mid-March (particularly for NZDUSD).
For AUDUSD, a more bullish tone has been rejected with the setback from ahead of .7778, but this simply leaves a negative tone within a broader range environment.
In the case of NZDUSD, however, not only has a more bullish tone been rejected with the sell-off from ahead of .7403 resistance, but growing threat is for a more bearish tone below .6867 support into mid-month.
AUDUSD
A minor rebound Friday, but modest resistance at .7570 has remained intact, leaving risk still lower into Monday, from the sell-off from late February.
Furthermore, the short-term threat into mid-March has eased for a push above .7778, which would see an intermediate-term bullish shift.
For Today:
We see downside to aim at .7487; through here targets .7461 and .7425.
But above .7570 opens risk up to .7628/33.
Short/ Intermediate-term Range Parameters: We see the range defined by .7155 and .7778.
Range Breakout Challenge
Upside: Above .7778 aims higher for .7835/49/78 and .80000.
Downside: Below .7155 sees risk lower for .7141, .7106, .6971 and maybe .6825.
Daily AUDUSD Charts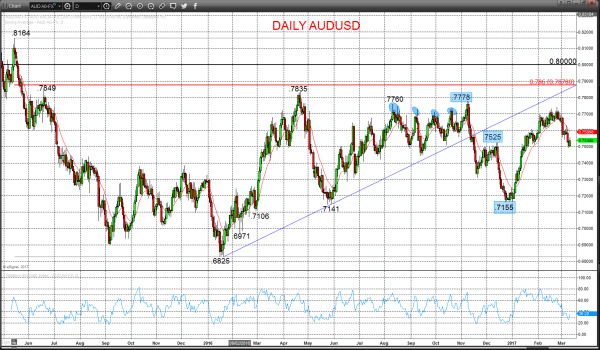 NZDUSD
A modest rebound on Friday (just above .6935 resistance), but the somewhat lacklustre bounce maintains negative pressures from the whole sell-off seen in early March, setting risk lower again for Monday.
Moreover, we see growing risk of an intermediate-term bearish shift below .6867.
For Today:
We see a downside bias through .6886/81; through here aims for the key .6867 level, maybe down to .6800.
But above .6948 opens risk up to .6978, maybe towards .7047.
Short/ Intermediate-term Range Parameters: We see the range defined by .7403 and .6867.
Range Breakout Challenge
Upside: Above .7403 aims higher for .7485, .7564 and .7744.
Downside: Below .6867 sees risk lower for .6800, .6676/64, .6572/41 and maybe as deep as .6343.
Daily NZDUSD Charts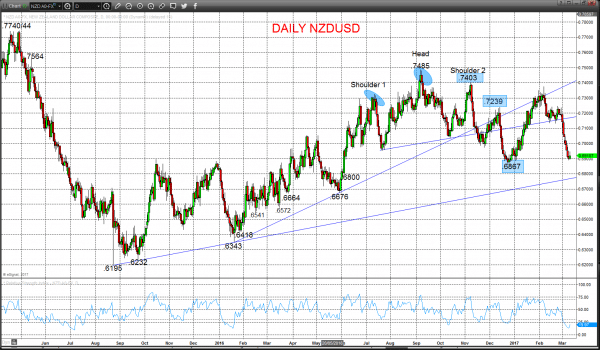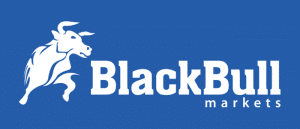 Forextraders' Broker of the Month
BlackBull Markets is a reliable and well-respected trading platform that provides its customers with high-quality access to a wide range of asset groups. The broker is headquartered in New Zealand which explains why it has flown under the radar for a few years but it is a great broker that is now building a global following. The BlackBull Markets site is intuitive and easy to use, making it an ideal choice for beginners.