The Best Forex Brokers in Romania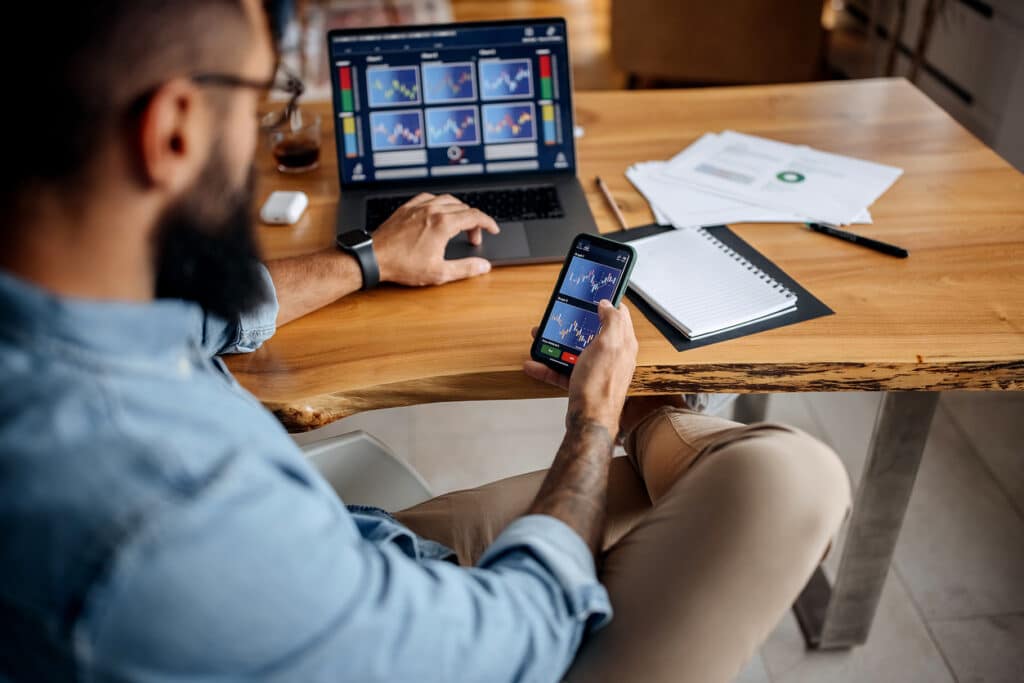 According to the World Bank, Romania has a population of nearly 20 million, and in 2022 it had a GDP of $300bn. The country's economy has made impressive progress over the past two decades, with GDP per Capita reaching 77% of the average for the whole of Europe. These economic strides have led many Romanians to gain interest in foreign exchange trading as an investment activity and a way of earning additional income.
GDP growth in 2022 posted a 4.8% gain, but 2023 forecasts predict a lower figure of 2.4% for the current year. As with many of its neighbours, Romania has suffered due to the Covid-19 pandemic, exacerbated by Russia's invasion of Ukraine. Inflation of consumer prices has risen over 10%, but actions by its central bank could reduce this figure to 7.5% by yearend.
As a result, Romania's national currency, the leu (RON), has weakened considerably versus the Euro, reaching a record low value of 4.98 against the EUR. Since the central bank's benchmark interest rate currently resides at 7%, it can be beneficial to invest in more stable currencies in the forex market. Trading forex in Romania has recently gained in popularity as a lucrative activity, and it can become a hedge against a weakening leu.
Is it Legal to Trade Forex in Romania?
Yes, trading foreign currency pairs is a legal activity in Romania, and it has grown in popularity significantly. Since Romania is in the EU, regulated brokers from other EU countries can market their services to residents of Romania. Problems arise when unregulated brokers attempt to solicit customers in the country without a licence. If you are approached by one of these unregistered offshore brokers, they are acting illegally.
EU regulators have reacted to these fraudulent actions by tightening the regulations governing forex trading within the EU region. Leverage levels have been severely curtailed, and using bonus promotions to attract your business is also prohibited. Dealing with a broker in an exotic overseas location may seem tempting, but if you encounter a problem, local regulators cannot help you. It is always best to deal with a regulated broker. Profits from trading may also be taxable. Consult your local tax professional to learn the details of potential tax liabilities.
Forex Regulation in Romania
Unlike many other countries, Romania's regulators have kept pace with the fast-changing foreign exchange market dynamics. As a member of the EU, Romania must follow the directives of the European Securities and Markets Authority (ESMA) and the European MiFID, which permits brokers licensed in other EU states to offer their services to Romanian citizens.
Romanian regulators, however, have gone a step further to protect consumers from fraud and unfair business practices. The National Bank of Romania, its central bank, has established an infrastructure within which forex trading can flourish. An independent organization, the Financial Supervisory Authority (ASF), is the one that issues licences to brokers, monitors their activities, and ensures that adequate capital is maintained in case of business failure.
How to Start Forex Trading in Romania
If trading currency pairs is appealing and you are new to this arena, there is a recommended process for getting started. Trading forex is considered high-risk, and, as such, a beginner needs to understand the risks involved and how to manage them. Your chosen broker can help you in your early preparatory work, but you will first need to recognize your personal tolerance level for risk. Being willing to spend an ample amount of time upfront before ever placing your first position in the market is essential. And be aware that the forex market is known to react wildly with rollercoaster-type swings in value.
There are five steps to follow before you put your capital on the line:
Build awareness: Trading foreign exchange has a multitude of terms and items specific to the industry. Read as much as you can of the materials offered by a broker or online until you feel comfortable with the language of forex. Learn about charts, trading strategies, technical indicators, and risk management principles.
Select a broker: Your broker is your business partner who gives you access to the forex market. You will be safe and secure if you choose a regulated broker with a good track record and impressive reputation. We can help.
Open a trading account: A worthy broker will have a free demo account you can try out before ever opening a trading account. The broker's website will direct you on what is required to open a trading account and offer various funding methods you can use.
Practice deploying a strategy for success: There are no shortcuts to acquiring trading experience. A demo system is your best friend. Practice trade with virtual money to learn everything you will need in real-time. Develop a strategy for success and practice and refine it until it becomes a trusted guide.
Begin trading: There is no reason to rush into trading. Start by placing a small position in a heavily traded pair like the "EUR/USD". As you build confidence in the process, increase your exposure and remember to limit your risk.
The Best Forex Brokers in Romania
If you are a beginner or even a seasoned forex trader, your first order of business is to select a broker that you can trust. The forex industry has come a long way in the past two decades, but there are still bad actors that commit fraud. The list of brokers below comes from our industry reviews and only includes the best in class for trading forex in Romania.
Broker
Features
Regulator
Platforms
Next Step
77% of retail CFD accounts lose money

Founded: 1996


Your capital is...

Choose from four high-quality platforms.
Good trading conditions with fast execution speeds
Excellent research and analysis
Strong client protection
Winner of Most Popular Broker award for three consecutive years.

Fees and commissions are inline rather than market-leading.
Satisfactory rather than impressive range of instruments.

ASIC, CFTC, FCA, IIROC, JFSA, MAS
fxTrade, MT4
74% of clients lose money. Capital at risk.

Founded: 1999




- Trusted Global Market Leader
- Online FX & CFD Trading
- 180+  Global Markets, 84 FX pairs, 65 shares, 17 popular indices and more
- Forex, Indices, Commodities, Equities & Bitcoin
- Available to US traders

CFTC, CIMA, FCA, FSA, IIRO, NFA
FOREXTrader & MT4 for PC, MAC, iPhone, iPad and Android, WebTrader
Your capital is at risk

Founded: 2019




- Trade 15 cryptocurrencies
- Beginner friendly

-
eToro
Summary
Trading foreign currency pairs in Romania has been gaining popularity for several years. The activity is legal in the country, but it is recommended to select a safe and secure broker, licensed and regulated according to EU provisions in the law. Choosing a broker can be daunting, but we can help you make a safe selection to get you started in your trading career.