ForexTB is generally considered a reliable and reputable firm. It offers a variety of desirable features and attracts traders from all over Europe. The brokerage is fully regulated and licensed by the Cyprus Securities and Exchange Commission (CySEC) and is fully compliant with the European Securities and Markets Authority (ESMA). Customer reviews are usually positive, and independent industry websites that have reviewed ForexTB have concluded that the broker is safe to use. ForexTB follows all the regulations and best practices that are required of respectable online brokers. All legal documents, risk warnings, and disclosures can be found at the ForexTB website, on the legal page, which is linked from the home page's footer. Documents there include details of the firm's terms and conditions, client protections, complaints procedures, and other important information.
Potential traders will feel safer knowing that ForexTB is a member of the ICF (Investor Compensation Fund). The fund allows clients who trade with this broker to claim compensation from the fund in the unlikely event that the broker becomes insolvent and is unable to fulfil its obligations to clients. It should be noted that consumer protections may differ for firms based in the UK, as the country is no longer part of the EU. However, ForexTB is currently deemed authorised and regulated by the Financial Conduct Authority and is governed by the Temporary Permissions Regime, allowing EEA-based firms to operate in the UK for a limited period while awaiting confirmation of full authorisation.

About
ForexTB is an online multi-asset CFD broker based in Nicosia, Cyprus. The brokerage was founded in 2015 and offers a range of financial instruments across several asset classes. The firm serves clients throughout the European Economic Area (except in Belgium) and within the UK and Switzerland. ForexTB has plenty of interesting features that make it an attractive option for traders at all levels, which we will cover in our in-depth ForexTB broker review. The broker offers a transparent, no-commission trading model and access to a variety of instruments, including forex, stocks, indices and even cryptocurrencies. Most instruments can be traded as contracts for difference (CFDs) with leverage of up to 30:1, which is currently the maximum allowed by law within the EU.
The broker offers a choice of account types for retail traders, depending on the minimum deposit the client has available. Spreads are dependent on the account type, with tighter spreads offered on premium accounts. Traders who qualify to open a professional account can access leverage of up to 400:1. Opening an account with ForexTB is straightforward, and there is a good choice of funding options. All deposits are free of broker levied fees. ForexTB has a good range of tradable instruments, with over 50 forex pairs and a choice of platforms, including the broker's own proprietary Web Trader platform, MT4 and mobile trading.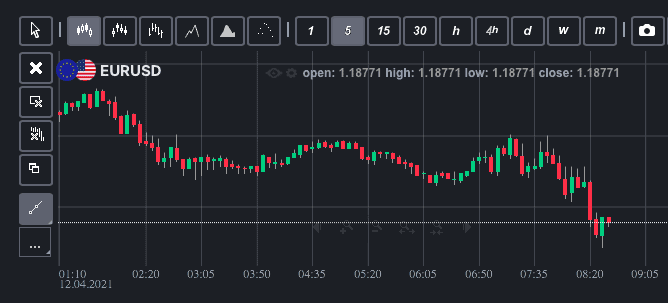 Who does ForexTB appeal to?
This broker will appeal to traders at all levels due to the different account types offered. There are accounts suitable for everyone, from complete beginners to very advanced or professional traders. Beginners can start trading with a low minimum deposit of just €250, and it is quick and easy to open an online account. Another reason that this broker will appeal to newer and less experienced traders is that it offers an excellent education portal with a variety of free training resources, a responsive customer service, and a dedicated account manager, along with Market Buzz, an AI newsdesk provided by Trading Central that helps compile and simplify market news, analytics and trading information. Traders that are more advanced benefit from more account features and benefits, including tighter spreads and unlimited free withdrawals. This broker mainly serves clients within the EEA and Switzerland. It also serves UK traders, however, there are certain regional restrictions in place. While the company welcomes clients from the UK, it cannot offer leverage to trade cryptocurrencies as CFDs to clients who reside in the UK.
Account types
ForexTB provides a choice of four account types for retail clients. Different account types have different minimum deposit requirement and will influence the spreads available to you but are otherwise very similar. The Basic account comes with a minimum deposit requirement of €250 and offers spreads starting at 3.2 pips. The Gold account requires a minimum deposit of €25,000 and offers spreads from 2.9 pips. The minimum deposit required to open a Platinum account is €100,000. That gives traders access to spreads starting at 2.3 pips. Finally, the VIP account requires a minimum deposit of €250,000 and provides access to spreads starting at 1.8 pips. All spreads depend on the asset class, instrument or forex pair being traded.

Holders of retail accounts will be offered leverage of up to 1:30 and access to all tradeable instruments available at the brokerage. The actual leverage offered will vary according to the instrument being traded. Professional clients are offered leverage of up to 1:400. All account holders have access to various features, including Trading Central, where you can access Market Buzz artificial intelligence, Daily Market Analysis and Economic Insights. All account holders get free deposits, but Basic account holders only get one free withdrawal. The amount of free monthly withdrawals depends on the account type, with only the VIP account allowing unlimited free withdrawals. Withdrawal fees and other account fees are set out within the legal section of the website. ForexTB also offers a demo account, with up to €100,000 of virtual money, or the equivalent in the currency your account is registered with. This can be a helpful option if you wish to practice trading risk-free under actual market conditions and to familiarise yourself with the platform's features.

Markets and territories
Markets available to trade with this broker include forex, commodities, stocks, indices and cryptocurrencies. Clients can access major stock exchanges from countries across Europe and around the globe and trade at any time they are open. Customer support channels are available 24-hours a day, five days a week, from Sunday night to Friday night. In other words, whenever the markets are open in any part of the world, as per the international nature of online trading. International stocks are available and global indices, from the FTSE and the DAX to the Dow Jones and the NASDAQ can be easily accessed via the ForexTB platform.
Instruments and spreads
ForexTB offers a wide range of instruments as CFDs, with floating spreads based on market conditions. Over 50 forex pairs are available to trade, with spreads for EUR/USD starting at 1.8 pips on the VIP account and 3.2 pips on the Basic account. Spreads for GBP/USD range from a minimum of 2.2 pips with the VIP account to 3.6 pips with the Basic account. The range for USD/JPY is 2.1 pips to 3.5 pips. All these spreads are the minimum and can, of course, frequently change according to market fluctuations. Spreads on other instruments are also floating spreads. Details of current spreads can be found on the website. Other instruments that can be traded include single stocks and indices from around the world and commodities such as gold, silver, coffee, cocoa and crude oil. Cryptocurrencies are also available to buy and sell and may be available to trade as CFDs, depending on where you live.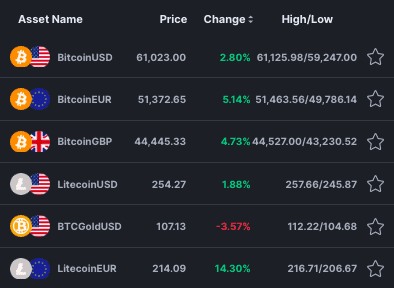 Fees and commissions
ForexTB operates a commission-free trading model, with all broker profits being taken from the spreads. The spreads you are offered will depend on the instrument you are trading and the account type you open. Pricing is transparent, and details of the fees and charges that apply to your account can be found on the ForexTB website. A summary of costs you may be liable for can be found in the legal section of the General Fees document. It is free to deposit funds, and each account type offers a different number of free withdrawals. There is a monthly inactivity fee of €80 charged on dormant accounts, which will be levied on any account that is inactive for more than 30 days. As with any broker, there are potentially swap or rollover fees that may be charged on positions held overnight; how they are calculated depends on the type of contract being traded. Be aware that fees and charges can change, often at short notice, so there may be fees that are not mentioned in this ForexTB broker review.

Platform review
ForexTB has a choice of two main trading platforms, available for desktop, web and mobile. The broker has developed a proprietary Web Trader platform designed to be accessed via any browser and from any device. It is a straightforward and intuitive platform with a range of functions and will appeal to newer traders as it is easy to navigate and order placement is very straightforward. The Web Trader platform can be accessed directly from the main ForexTB website and incorporates a number of features including six different types of charts, integrated technical analysis and one click trading. The platform's simplicity does mean it has limited options when it comes to personalisation and integration with third party apps, but many traders will find it more than adequate for their needs.
Traders also have the option to use the MT4 platform. This is a widely used, award-winning platform that is well-respected by brokers around the world. The platform caters to individual retail traders and offers options for automation, personalisation and copy trading. It provides a much higher degree of customisation than Web Trader and integrates well with many third party tools and applications. That allows experienced traders to build a suite of trading tools that suit their techniques, strategies and trading style. Features of the platform include integrated technical indicators, the ability to set different time frames for analysis purposes, and advanced backtesting facilities. The platform is highly flexible and customisable and also offers the option of automated trading using Expert Advisors.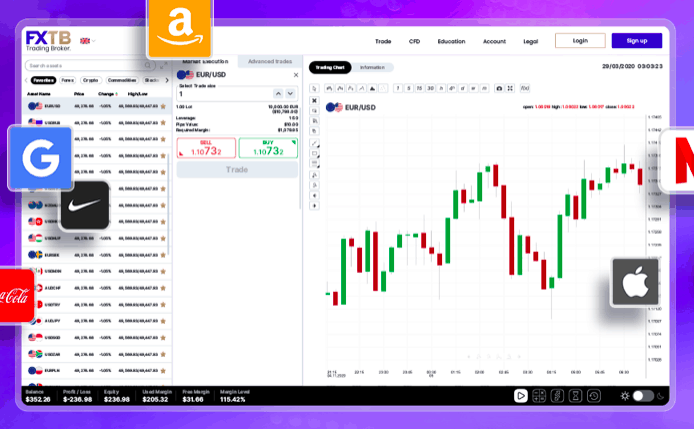 Mobile trading
Many online brokers are aware that mobile trading is essential to modern-day clients who may need to trade on-the-go, from their phone or other mobile device. Clients at this brokerage have the opportunity to download mobile apps to facilitate convenient mobile trading 24-hours a day. MT4 mobile apps are available for both iOS and Android phones and devices and can be downloaded free from the Apple App Store and Google Play. The apps are well-rated by users, quick and easy to install, and offer most of the same features and functions as the main platform. Clients can of course also choose to use the browser based Web Trader platform which is designed to operate from almost any device using a normal browser connection. Again, the mobile version of Web Trader offers the same functions as you can access from your computer, allowing you to monitor price changes, open and close positions, and contact customer service on the go.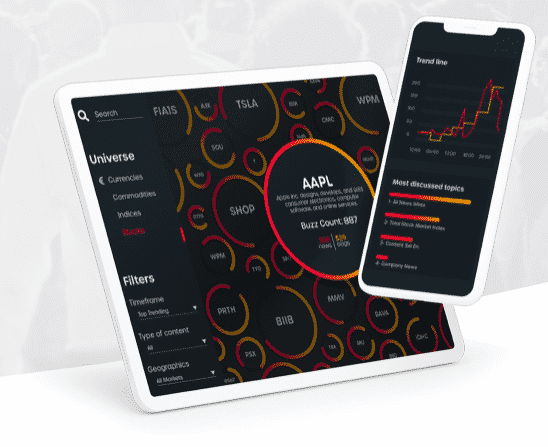 Social trading and copy trading
Social trading and copy trading are becoming very popular options, especially for less experienced traders. Social trading software allows traders to follow more experienced and consistently successful traders and to copy their trading strategies, which can be a useful short-cut to success and a great way to learn about different trading strategies. ForexTB clients have access to Trading Signals, which provides both free and commercial options to subscribe to a 'signal' provided by a successful trader and copy their trades. Signal providers are all active traders and are ranked within the software according to their trading results, with the most successful traders being shown first. Within Trading Signals, you can select a signal provider to follow, subscribe, and start to copy their trades.

Crypto
Trading in cryptocurrencies is available at this brokerage. Cryptocurrency trading via CFDs is also available to some clients, although there are regional restrictions. The broker cannot offer or distribute CFDs on cryptocurrencies for clients resident in the United Kingdom. Various virtual currencies are on offer via the platform, including Bitcoin, Ethereum, Litecoin, and Ripple. Clients trading in digital currencies should be aware that these currencies are different from fiat currencies, in that they are decentralised and not backed by any national government. This can potentially make them both more profitable and riskier than fiat currencies.
Charting and tools
The MT4 platform offers a wealth of trading tools including Fibonacci indicators, MACD, RSI, and Moving Averages. The platform also offers the opportunity to choose between line, bar, or candlestick charts so that charting tools can be set to match your personal preferences. The integrated technical indicators that come with the MT4 platform tend to be either trend indicators or oscillators. It is possible to use a combination of charts and tools together to create a bigger picture of what is happening in your chosen markets. While MT4 is known for its extensive charting capabilities and tools, the Web Trader platform also comes with six different chart types and a range of integrated technical analysis tools. You can use a demo account to try out the platform and see if it has sufficient trading tools for your needs.
Education
The broker provides a fairly extensive education portal, which can be accessed by all clients, plus more advanced, premium educational resources for professional traders and VIP account holders only. The main education section can be found at the website, accessed via the top bar menu. Here you will find Trading Central resources, including daily market analysis, analyst views and featured ideas. You can also sign up for regular strategy newsletters, delivered by email. There are trading tips, eBooks, webinars and short guides explaining specifics such as technical analysis, fundamental analysis, leverage and margin. In this section you will also find a trading glossary which can be downloaded in eBook form, and an economic calendar. Topics covered by the various resources in the education section include trading psychology, capital management and market analysis.

Trader protections by territory
ForexTB is authorised and regulated by the Cyprus Securities and Exchange Commission (CySEC) and is compliant with the European Securities and Markets Authority (ESMA). These protections cover traders resident in the European Economic Area, including Switzerland. The nature and extent of trader protections may differ for those based in the UK. Following the UK's separation from the European Union, the broker is currently deemed authorised and regulated by the Financial Conduct Authority in the UK, and is currently governed by the Temporary Permissions Regime, which allows firms based in the EEA to operate in the UK for a limited period, pending full authorisation. ForexTB is a member of the Investor Compensation Fund (ICF) for Clients of Cyprus Investment Firms and holds all client funds in segregated accounts in trusted banks.

How to open an account
To open an account, go to the website and click on the sign up button. You will be given a choice to open either a real account or a demo account. You will be asked for your details and will need to read the terms and conditions and privacy policy. Then click on Start Trading. If you have chosen a demo account you will be able to start exploring the platform immediately. If you are going straight to a live account, you will of course have to fund your account first. You can do this within your account by clicking on Banking and then Deposit. You can also open an account by using the registration form below:
Customer support
The broker offers a customer service phone line, but it will often be more convenient to use email or live chat. All support options can be found on the contact page of the website, and support channels are open 24-hours a day, five days a week. Support staff are available to both potential and existing customers. The broker also has a useful FAQ page, split into sections and covering various topics, so it may be wise to check that section first if you have queries about account opening or account management.
The bottom line
ForexTB is a broker that will appeal to many online traders, allowing for the trading of multiple assets, as CFDs, all under one roof. The firm offers Trading Signals, MT4 trading, mobile trading and a high quality education portal. The choice of account types makes this broker potentially suitable for traders of all levels, and the Web Trader platform is particularly easy to navigate. There are over 50 forex pairs, a number of digital currencies and a range of commodities available, as well as single stocks and indices. There is no bonus and leverage is limited to 30:1 on all assets. However, these restrictions are imposed by law in the EEA and are not due to any oversight of the broker. We consider ForexTB to be a reliable and versatile online broker.
FAQS
How can I open a demo account with ForexTB?
You can open a free demo account by using the registration form above
What are the deposit options for ForexTB?
You can deposit funds into your ForexTB account using a credit card, bank wire transfer or e-wallet. You may be asked to verify your payment method. There are no broker levied fees on deposits, but your payment processor may impose a charge on the transfer.
How do I close my ForexTB account?
First, you will need to ensure there are no open trades on your account and submit a full withdrawal request. Once you have withdrawn your funds, you can contact the broker by email or live chat and request that the account be closed.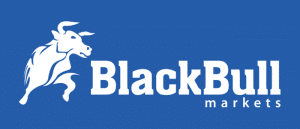 Forextraders' Broker of the Month
BlackBull Markets is a reliable and well-respected trading platform that provides its customers with high-quality access to a wide range of asset groups. The broker is headquartered in New Zealand which explains why it has flown under the radar for a few years but it is a great broker that is now building a global following. The BlackBull Markets site is intuitive and easy to use, making it an ideal choice for beginners.
Please be advised that certain products and/or multiplier levels may not be available for traders from EEA countries due to legal restrictions.