Turnover Definition. Turnover is a term used in different parts of the world to mean volume or revenue. In the forex world, Turnover is the total money value of all executed transactions in a given time period. The term can also apply to portfolio management, in that it measures how long a fund or investor holds on to the stocks after it is purchased. The longer an investor holds on to a stock and the less trading there is in their account, the lower the turnover will be.
The Best Forex Demo Accounts
To trade forex you will need a broker to trade with. There are hundreds for aspiring traders to choose from, ranging from highly rated and well regulated ones, such as FXTM, to ones that engage in some questionable practices. It can be hard to know where to start when choosing a broker which is why we have listed our favourite forex brokers below.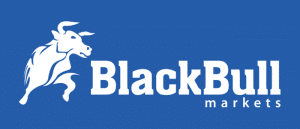 Forextraders' Broker of the Month
BlackBull Markets is a reliable and well-respected trading platform that provides its customers with high-quality access to a wide range of asset groups. The broker is headquartered in New Zealand which explains why it has flown under the radar for a few years but it is a great broker that is now building a global following. The BlackBull Markets site is intuitive and easy to use, making it an ideal choice for beginners.