One of the first applications for computer software when it came to trading the forex market was in plotting or charting historical exchange rates over time.
This important functionality has evolved substantially during the years since the personal computer capable of running such software was first made available to the forex trader.
The following sections describe the essential and more advanced functionality of a typical forex charting software package.
Historical Exchange Rate Data
First of all, just about any forex charting software program these days will need to have access to regularly-updated historical exchange rate data for the currency pairs that the trader has an interest in taking positions in. Such data will usually include a series of periodicities useful to technical analysts.
These periodicities can range from real time tic data that contains every price move, to monthly bar charts that show the historical high, low, open and close for monthly periods going back a number of years. Other periodicities popular among technical analysts include 1, 5, 15 and 30 minutes, as well as hourly, four hourly, daily, and weekly.
Supported Chart Types
Some technical analysts prefer to consult several different types of charts, depending on their intended purpose. As a result, most charting software intended for use by forex traders will include the following chart types:
Tic Charts
Line Charts
Bar Charts
Candlestick Charts
Plotting Indicators
Secondly, good charting software will generally need to support the technical indicators that the trader wants to watch.
With the exception of certain indicators like Moving Averages and Bollinger Bands that will usually be plotted directly over the price action, most oscillating indicators will be displayed in a separate indicator box located under the price action.
The latter type of indicators might include the Relative Strength Index or RSI, Stochastics Oscillators, the Moving Average Convergence Divergence or MACD histogram, and numerous others.
In addition, other forex market observables like volume and open interest, as well as historical volatility, will usually be plotted in the indicator box under the price action.
Drawing Lines
Furthermore, some of the other useful functions of today's forex charting software include the ability to draw trend lines, channels, and horizontal and vertical lines over the price action and indicator boxes.
The charting software might also be able to compute Fibonacci retracement and projection levels and superimpose this helpful information over the price action. These functions can be especially helpful for those who wish to trade forex using Elliott Wave Theory.
Other Useful Charting Software Features
Many charting software programs have some additional useful features that often have less to do with technical analysis and more to do with data presentation and retrieval.
The more basic of these might include functionality like:
Saving and retrieving chart templates
Reviewing and editing historical exchange rate data
Saving charts as pictures for use in reports and elsewhere
Annotating charts
On the other hand, more advanced charting software that also incorporate trading platform features might allow traders to:
Automate and back test trading strategies based on technical analysis.
Trade directly from charts.
Choosing Forex Charting Software
Overall, any forex charting software system you ultimately decide to use when trading forex should at least meet the parameters necessary for you to perform the technical analysis that you will need to operate your trade plan.
Also, if your present charting requirements seem rather basic in that regard, it may also be a good idea to choose a charting system that will allow you and your trade plan room to grow as you develop greater expertise in technical analysis.
This way, you will not have to switch to a more advanced charting software system too quickly, with the resulting need to learn how to use a new software package.
Read more on useful forex softwares for technical analysts here.
Get free live charts on your favorite currency pairs here.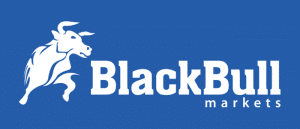 Forextraders' Broker of the Month
BlackBull Markets is a reliable and well-respected trading platform that provides its customers with high-quality access to a wide range of asset groups. The broker is headquartered in New Zealand which explains why it has flown under the radar for a few years but it is a great broker that is now building a global following. The BlackBull Markets site is intuitive and easy to use, making it an ideal choice for beginners.