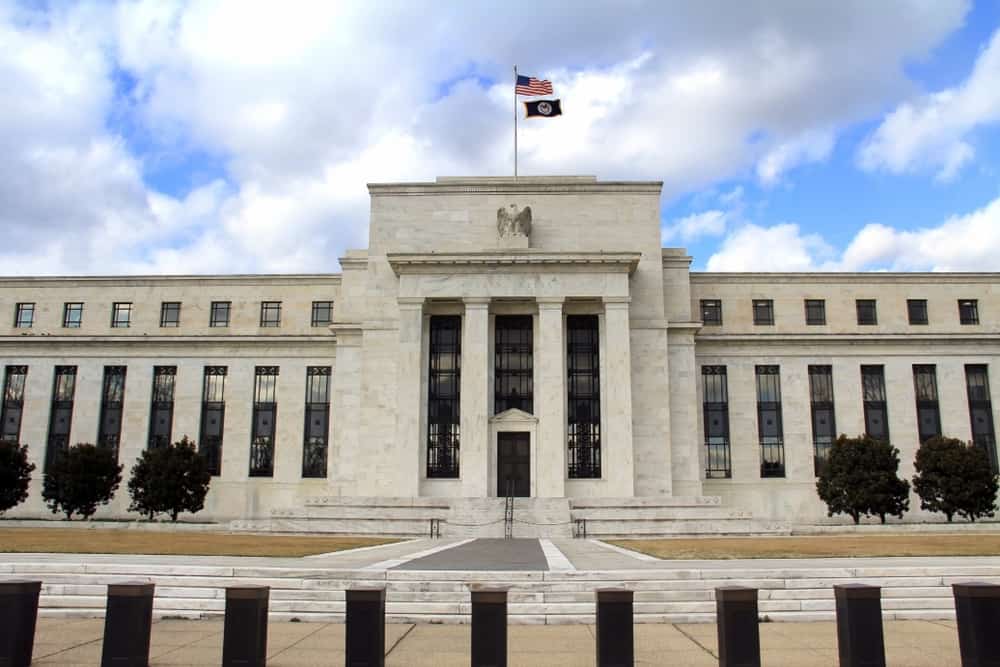 Last week's convention of central bankers in Jackson Hole offered few surprises in terms of content but certainly exceeded analyst expectations regarding the power of delivery. The off-siter is an annual chance for US Federal Reserve officials to offer a steer to the financial markets as they come out of slumbering summer trading. With the autumn months typically associated with increased price volatility, the Chair of the Fed, Jerome Powell, laid his cards on the table with some conviction. Asserting the view that continued loose monetary policy is required, Powell said:
"If the Fed were to reduce its stimulus in response to factors that turn out to be temporary, the ill-timed policy move unnecessarily slows hiring and other economic activity and pushes inflation lower than desired."
Source: TNN
The Fed is sticking with its view that inflationary pressures are transitory and result from short-term supply bottlenecks rather than overstimulated demand. Whether they are correct or not is yet to be seen, but for markets, it meant a continuation of risk-on trading with flagship US indices, including the S&P 500 and Nasdaq, closing the week at record highs.
Jackson Hole, Powell, and Tech Stocks
Despite fears that Chinese regulatory intervention might scupper the rally in tech stocks, the Nasdaq 100 has continued its climb upwards. The only potential cause for concern is the long-term decline in trading volumes. That could reflect the markets getting back to normal after the surge in trading caused by Covid. Price moves that aren't backed up by increased trading volumes can revert if and when a greater number of market participants call an end to a weakly supported price move.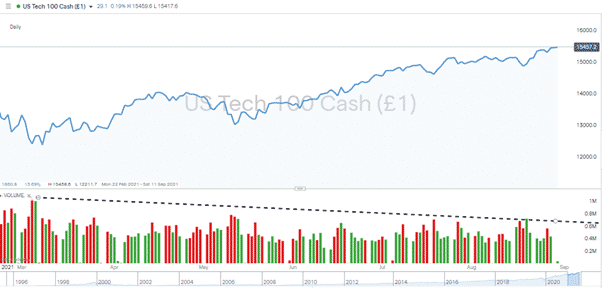 Source: IG
For now, the move upward looks likely to proceed unchallenged. Friday's job numbers release in the US is the big data publication of the week. The research house, Dow Jones, has polled economists and states the consensus view is that 750,000 jobs will be reported as having been created in the US in August, and the unemployment number will fall to 5.2%.
The Difference a Week Makes
More aggressive trading has been seen across all sectors. The Forex Traders Weekly Matrix report for 9th – 16th August had a bearish tone. Forex, commodities, and stock indices reporting price falls, and only Bitcoin and gold posted price growth over that period.
Source: Forex Traders
Move on one week, and the Jackson Hole mood music was enough to show a broadly felt swing in the other direction.  Between the 23rd and the 30th of August, all sectors apart from Bitcoin posted positive returns, with oil up 7.19% on the week.
Source: Forex Traders
If you want to know more about this topic, please contact us at [email protected]