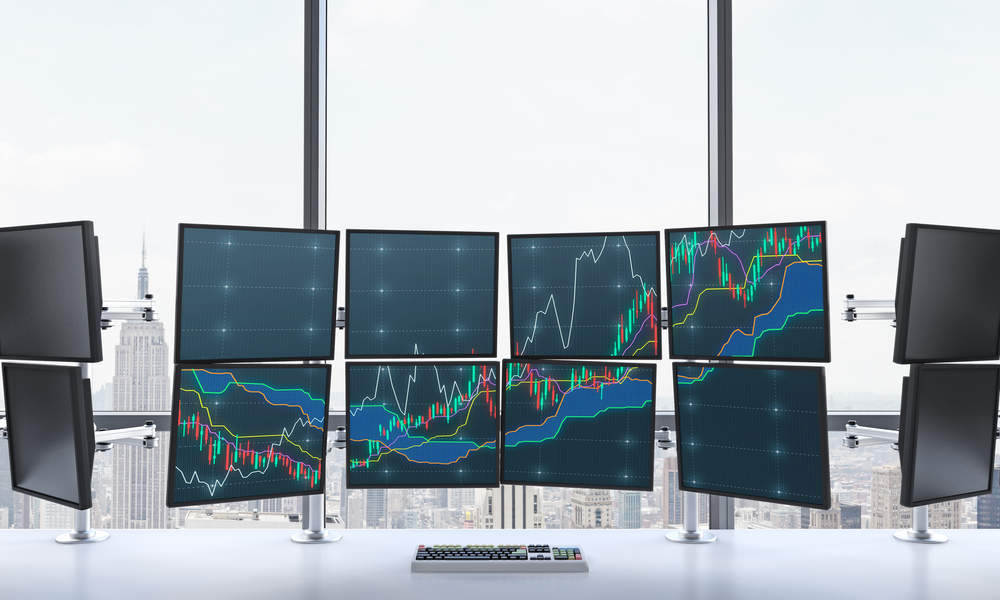 The foreign exchange markets have responded in various ways to the news that the value of stocks in many technology firms has gone down.
The stock markets saw technology shares take a tumble, with Apple, for example, seeing a dip of nearly 7% on Tuesday.
The incident followed several similar ones from over the last few months.
On the whole, the news was not negative for the US dollar.
In many of its pairs, it managed to either surpass or hold onto what it had achieved earlier in the week.
In its pair with the Canadian dollar, for example, the dollar surged far ahead.
The Canadian dollar was down to its worst performance in three weeks at one stage, a move that came in part because of today's interest rate decision from the Bank of Canada.
It also followed news from the oil markets that the price of the commodity had gone down.
As well as the Canadian dollar's drop, the similarly oil-focused Norwegian krone also dipped.
It was spotted at its worst position in over a month at over 9.18 to the greenback.
However, it was not all upbeat news for the greenback.
In its pair with the risk-sensitive Australian dollar, for example, the greenback was down.
The Aussie managed to move ahead by a fifth of a percentage point at one stage, reaching the $0.7226 level.
Over the water in New Zealand, meanwhile, the local dollar there was able to hold firm against the greenback and stay at $0.6621.
One of the main objects of concern for the forex markets at the moment is the news from Britain.
Sterling has found itself suffering significantly in recent days over claims that the British government is on the verge of unveiling a new law that contradicts the agreement it reached with the EU about pulling out of the bloc.
This is expected to be a key part of today's trading agenda, with the government bringing this proposed law to parliament.
As a result, the pound was down in many of its major pairs.
Against the single European currency, for example, it was down to 90.57 pence.
In its pair with the greenback, it saw a fifth of a percentage point knocked off its value, reaching $1.2950 at one stage.
This left it at its worst position since late in July.
The overall picture for the foreign exchange trading markets at the moment is one of uncertainty and nerves.
The impact of the technology stock sell-off could have effects across the board, especially if it is interpreted as a sign of a risk to the trading relationship between the US and China.
However, with issues such as oil prices, Brexit and more all remaining on the horizon, it may be country-specific issues that really move the markets in the weeks to come.