The crazy events of the last two weeks have hammered crypto prices down to levels where some are now looking to get into the market. It's particularly appealing to those who missed out on the multi-month price surge that started in Q4 of last year. The risks are self-evident – in the space of just nine days, Bitcoin lost 49.6% of its value. But for many, this is seen as a 'buy' signal. One question is whether Bitcoin is the best way to play any uptick in crypto prices. A range of other names are being suggested thanks to their particular take on the potential uses of blockchain.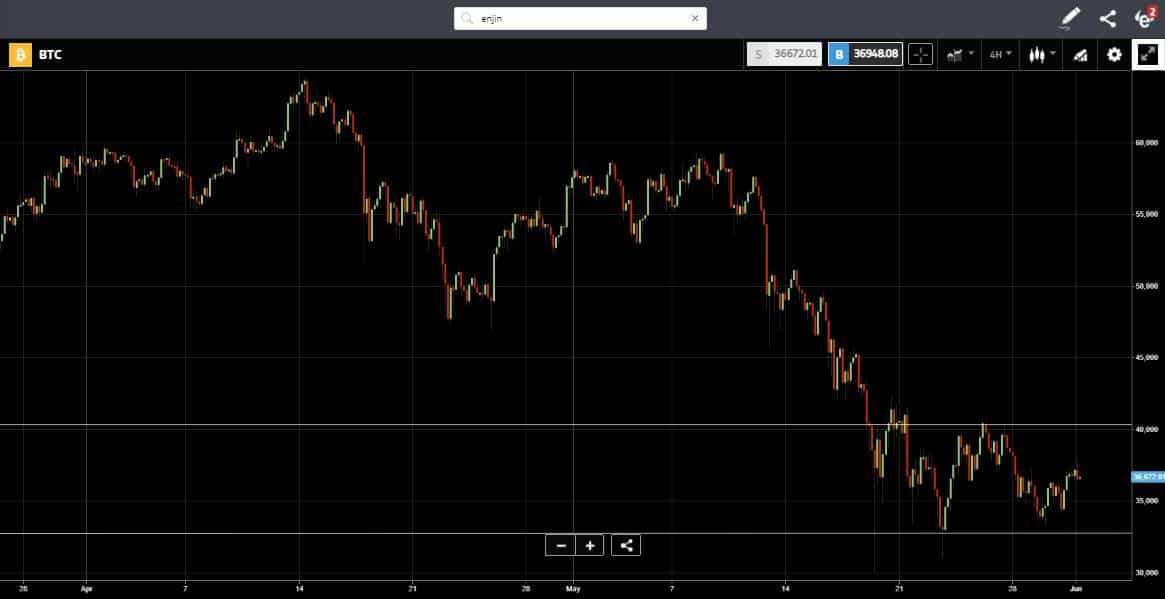 Source: eToro
Crypto as a Means of Exchange
The big question for Bitcoin is whether it can be effectively used to buy things. It's increasingly accepted as a store of value, but transaction processing times are stubbornly holding out at the nine-minute level. While that's the case, the door is open to an ever-increasing group of cryptos that with good reason claim to be upgrades on BTC.
Average time it takes to mine a Bitcoin from January 2017 to 13th April 2021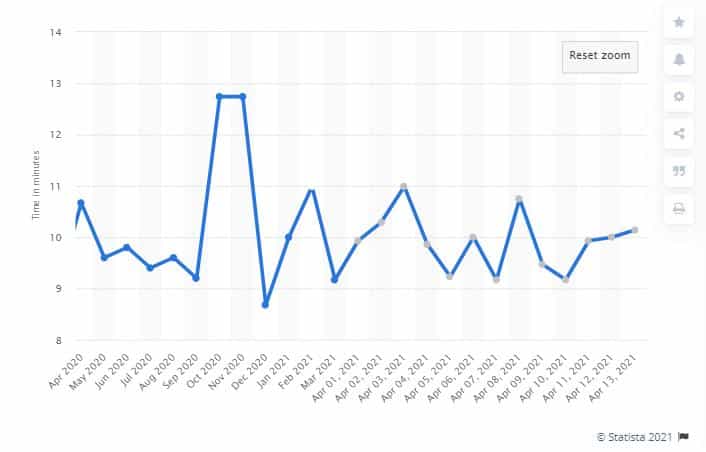 Source: Statista
It's not just transaction times that are being improved. New entrants into the crypto space are targeting niches and using crypto and blockchain to address very real problems. They're doing things that Bitcoin doesn't, and the price moves reflect their increasing potential.
Enjin – the 'gaming' crypto.This crypto brings gaming to the blockchain. Players can earn and trade the coin across multiple games. Enjin's ability to straddle two exciting growth sectors has seen it tipped to rise in value.
YFI – decentralised finance. The native currency of the yearn.finance protocol, YFI was launched in July 2020. This coin's innovative features are based on users being able to vote on the future direction of the protocol. This governance function is seen as being a key ingredient of decentralised finance (DeFi).
Shiba Inu – the Dogecoin killer. One of the latest coins to hit the market and one of the first to recover from the sector-wide sell-off. It appears to be picking up business from disenchanted Dogecoin holders and surged in value after being listed on Coinbase in May.
SwapDEX – using crypto as collateral.The SwapDEX platform allows holders to use their coins as collateral when trading. This removes the need to sell in and out of coins when trading. SDX is linked to the Ethereum platform, so it could be expected to pick up users looking to hold onto their coins while still moving into trades.
Final Thoughts
This particular shakedown appears to have run its course. The price moves over the last week are still dramatic when compared to more traditional asset groups, but price action points to the market bottoming out. Even the most ardent crypto fans would accept that there is potential to lose all the money you put into the market, but it's highly likely that upwards pressure will build again – it's just a case of knowing which of the altcoins will perform the best.
If you want to know more about this topic, please contact us at [email protected].
Are you ready to trade?
Sign up with

77% of CFD traders lose