August was another month in which the US dollar rallied, making significant gains against some of the other significant currencies. Another theme that emerged during the month was a decline in the pound. Here are some of the biggest moving pairs for the month as of August 31:
USDJPY +4.15%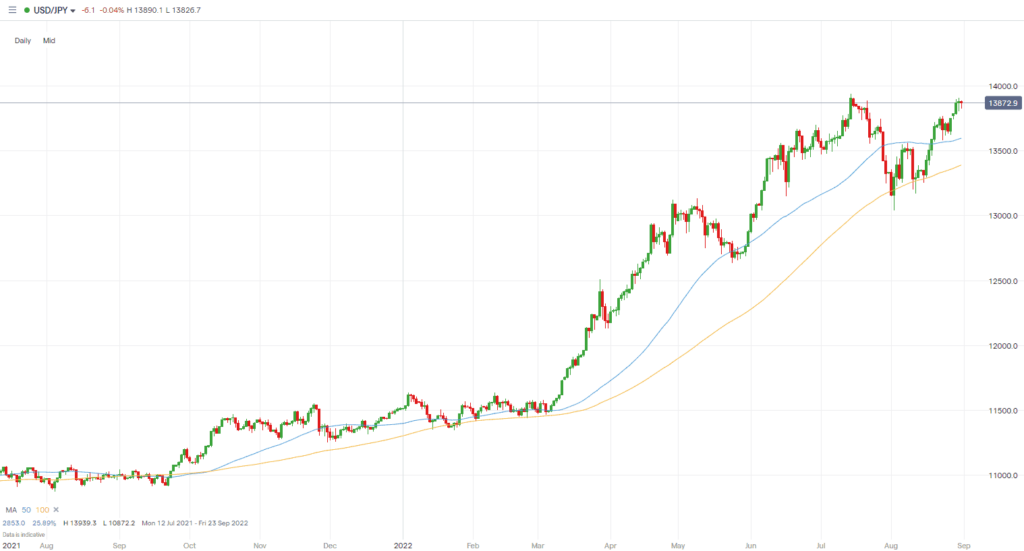 Despite the yen's previous status as a safe haven, soaring inflation and a lack of action from the BoJ have seen the 'king dollar' take its place.
The pair is now back, approaching its July high.
The current levels are the highest since 1998.
GBPUSD -4.49%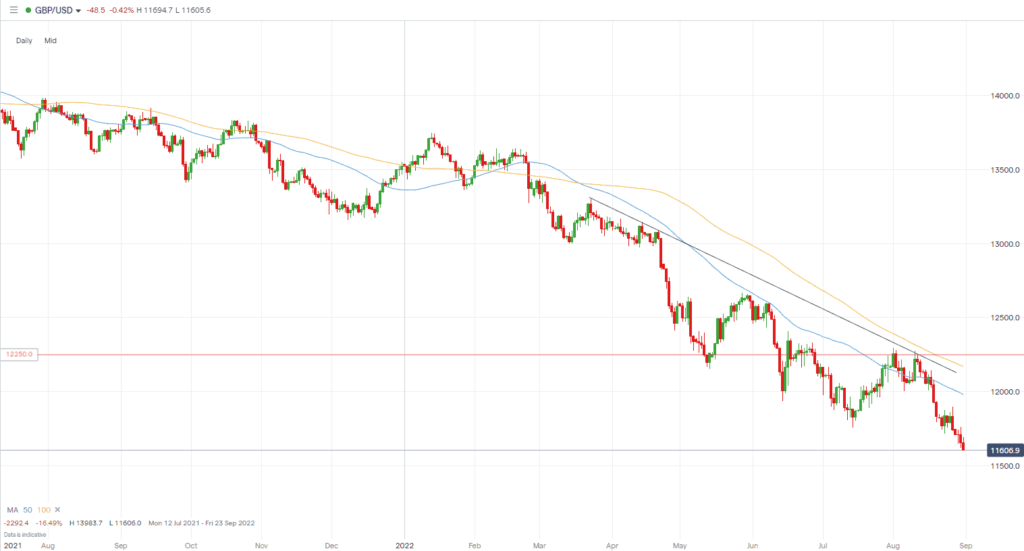 If you are from the UK and thinking about a holiday to the US, it may be best to wait.
The pound plunged significantly during August, and against the USD, it is approaching its Covid and all-time lows at 1.14.
Analyst predictions of soaring inflation at 15% and above in 2023 have only increased sell-side momentum for the GBP.
However, IF things begin to ease, could we see the currency stage a significant rally?
USDCHF +2.93%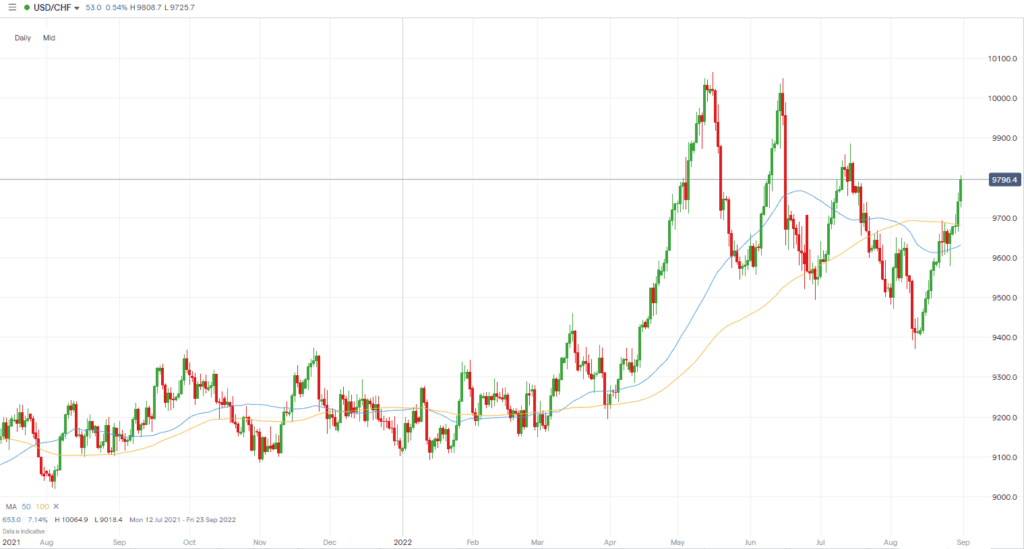 Another pair where the dollar has surged against a fellow safe haven currency, the USDCHF, made solid gains during August.
While it is still only trading around pre-pandemic levels, the rise shows just how strong the USD was during August.
With some analysts suggesting the pair is overbought, there is a suggestion we could see a turnaround in September.
EURGBP +2.66%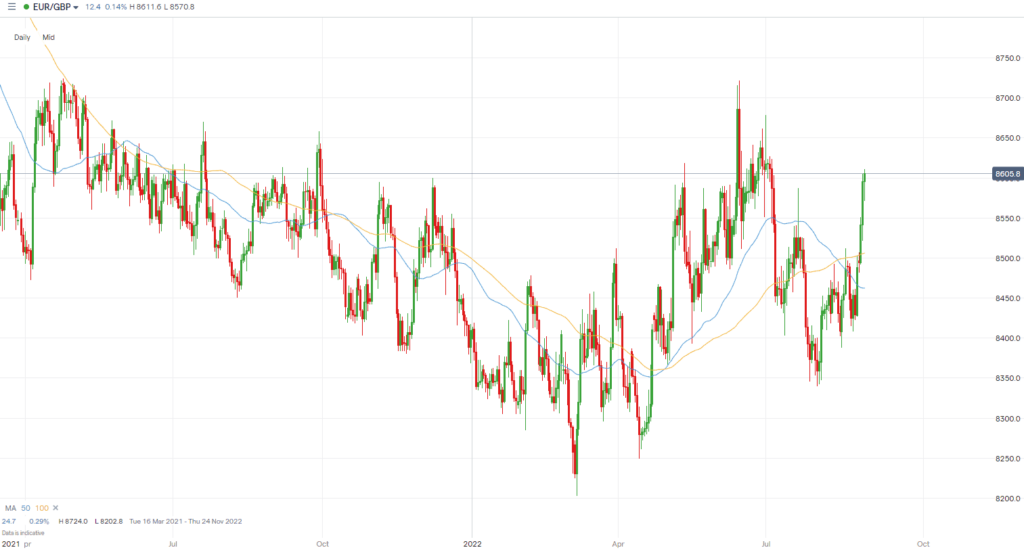 We said that it was a bad month for the pound — against the euro, it declined significantly as well.
The pair is at two-month highs and doesn't look like turning around anytime soon.
Given the UK and EU are in similar situations regarding energy, it is somewhat surprising, although recent analyst talk surrounding UK inflation and the BoE's disappointing rate hike last time around has pushed the pair higher.
While last month the theme was euro weakness, it's the GBPs turn now.
While not making it into the list of biggest movers this month, a special mention must go to the EURUSD, which fell 2.25% in August, below parity once more, hitting a low of 0.9899 on the 23rd.