July was another volatile month, with the EURUSD falling below parity, hitting a low of 0.9952, according to our chart. It was a month of euro weakness, given the continent's energy issues and monetary policy challenges. Here are some of the top performing major and minor pairs…
EURAUD -3.18%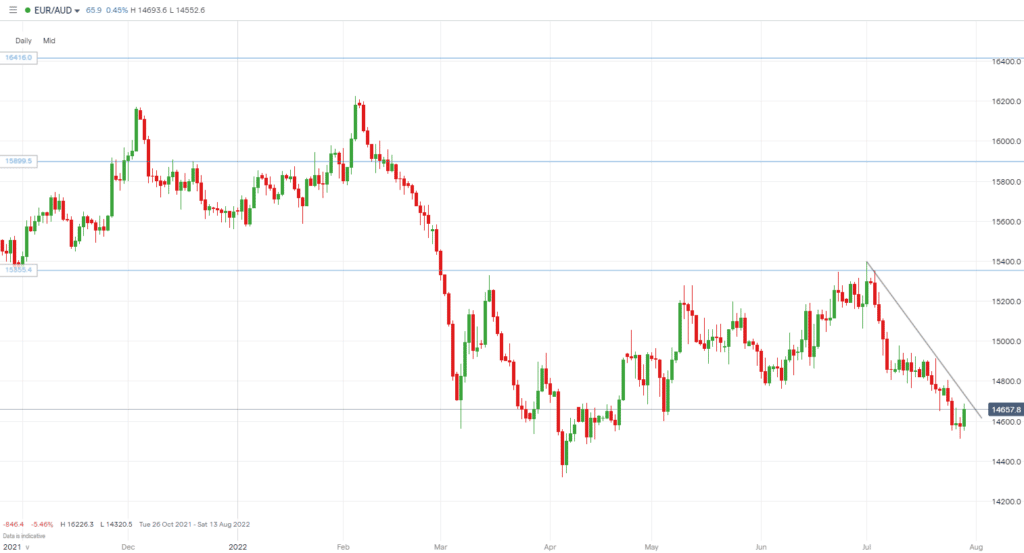 As we said, it was a month of weakness for the euro, given its macroeconomic challenges.
The EURAUD tumbled 3.18% in July
The ECB raised rates for the first time in 11 years
With Australia reporting a lower than forecast inflation rate, could we see a turnaround in the pair? 
EURNZD -2.72%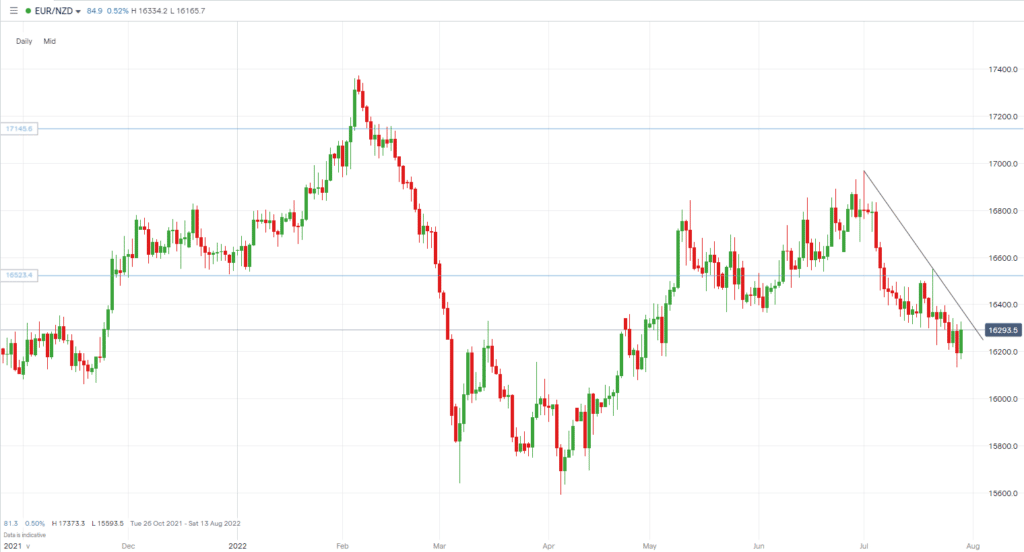 The euro also fell significantly against the New Zealand dollar during the month
It hit a low of 1.6133 on the 28th of July (yesterday), but on the final trading day of the month, it made slight gains
The Reserve Bank of New Zealand lifted the benchmark rate to 2.5% in mid-July
GBPAUD -1.68%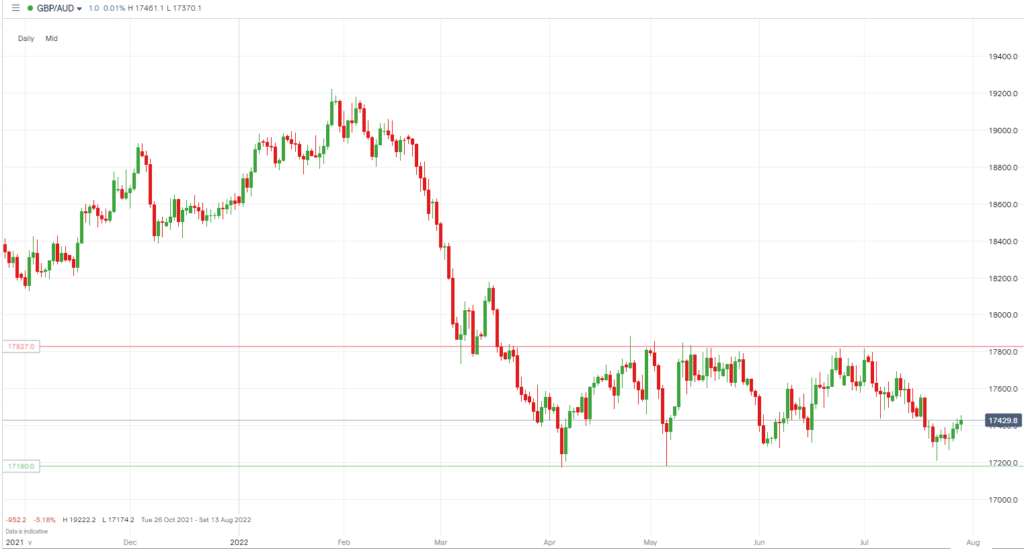 Despite other euro-related pairs moving significantly, let's take a look elsewhere to the GBPAUD
It fell 1.68% in July, touching a low of 1.7207
The BoE's last hike of 25bps disappointed investors somewhat, but there is pressure for a more significant increase on August 4.
AUDCHF +2.14%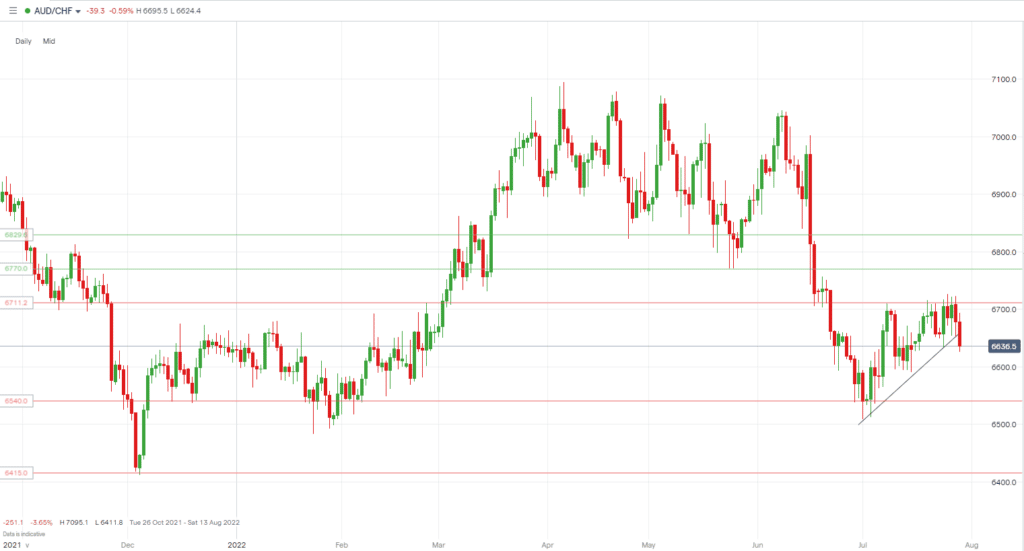 As you may have noted, the Australian dollar gained some traction during July.
The AUDCHF, despite a significant decline in June, has climbed in July, although still nowhere near the previous highs
The highest point during the month was 0.6725
Australia reported a softer than expected CPI, giving some breathing room to the RBA
However, if macroeconomic uncertainty continues, could we see another leg lower?