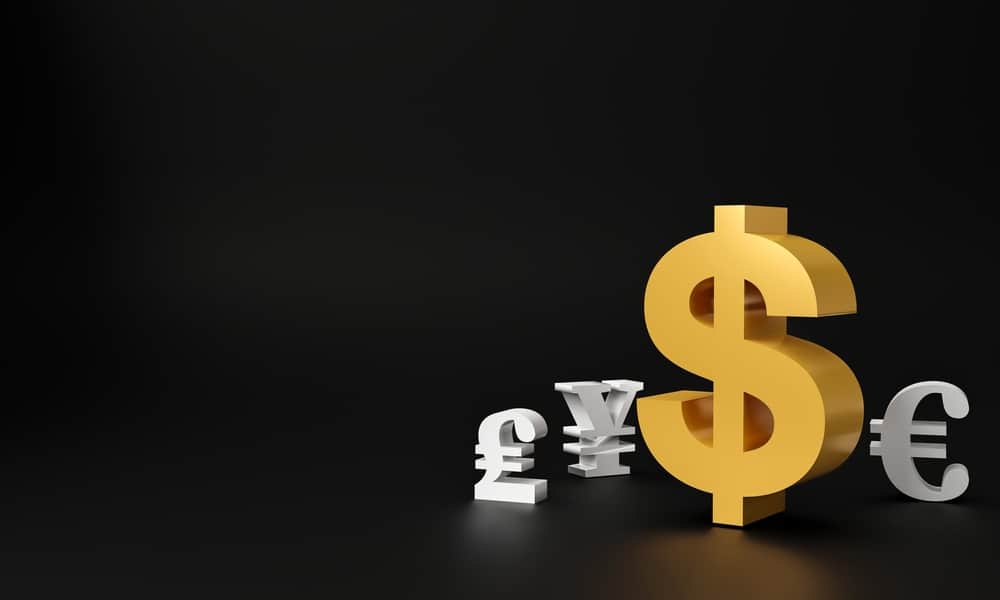 As of two days ago, we were confident this list would be dominated by the pound, given the crazy fall that occurred. However, it is now back to where it was before the mini-budget announcement, although it still makes the USD-dominated list. Here are some of the biggest moving pairs for the month as of September 30:
NZDUSD -6.4%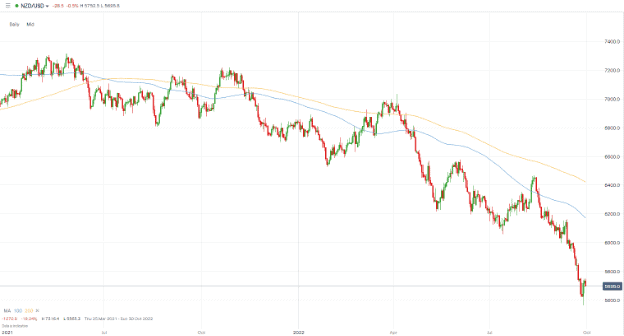 The US dollar keeps going from strength to strength as macroeconomic and geopolitical worries push investors into safe haven assets.
While off its most recent lows, the pair is still trading at levels seen at the start of the pandemic.
A move below the current area will see it fall to prices last seen around 2009.
AUDUSD -4.84%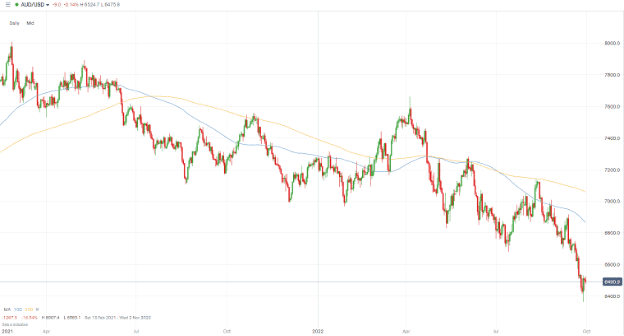 The currency of New Zealand's Oceanic cousin, the Australian dollar, is another that has performed poorly in September, tumbling well over 4%.
The AUD is currently trading around its worst levels since May 2020.
Despite the Australian economy holding firm, retail sales rose 0.6% MoM, the Australian currency has been impacted by factors abroad and the flight to the USD.
Inflation eased to 6.8% in August, and investors are pricing in a high chance that the Reserve Bank of Australia will hike by 50bps at its next meeting.
GBPUSD -4.14%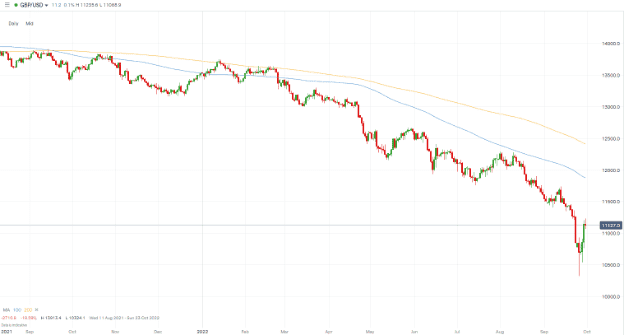 Given the panic over the last week or more, it's probably surprising to see that the GBPUSD is down by just over 4% — not a small move, but due to the hysteria around the decline, we certainly thought it would be more extensive.
The pair sank late in the month in reaction to the UK "mini-budget," but it was already falling significantly before that, with some accusing the BoE of failing to increase rates fast or strongly enough.
The GBPUSD hit a low of 1.0359, on Monday, September 26, before turning sharply after the BoE intervened to announce temporary bond buying, touching a high of 1.1235 on Friday, September 30 (the highest price at the time of writing).
Volatility in the pair is currently very high, with wide swings in price,
USDCAD +4.3%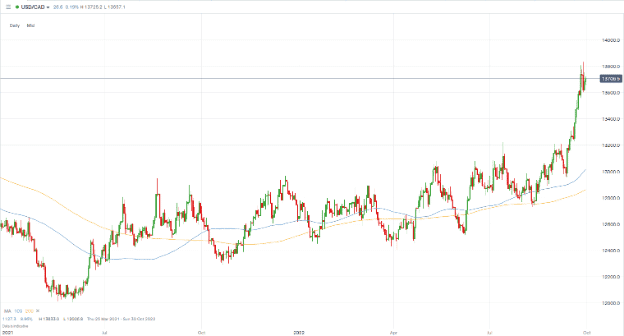 As mentioned, this month was dominated by dollar strength, and the USD surged against the Canadian dollar, currently trading around June 2020.
In addition to the erosion of risk sentiment, CAD weakness was also driven by falling crude oil prices, with the country a net oil exporter.
While Canada's economy is slowing, it is still growing just slightly, unexpectedly creeping 0.1% higher in July, but interest rates are beginning to bite.