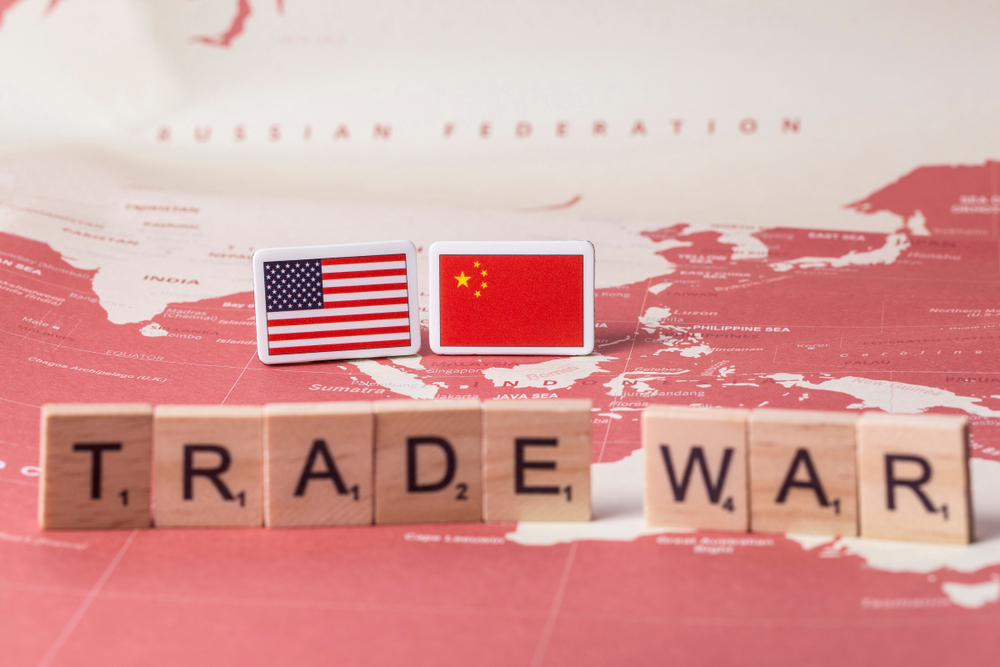 Over the weekend, China said that it was looking to agree to a less broad-brush deal with the US than had previously been hoped for, according to media reports.
The report in Bloomberg said that China, which is due to send some of its senior officials to meet with US ones at some stage this week, is considering rejecting Donald Trump's offer of a large-scale broad deal and instead focus on specific, narrow areas.
This led to a surge in popularity for the Japanese yen, which often performs well during times of economic uncertainty.
The dollar was noted for sale in this pair at 106.82 at one stage, meaning that it was down by over a tenth of a percentage point compared to its previous position on Friday.
The Chinese yuan, meanwhile, was down by a fifth of a percentage point in its pair with the US dollar as a result of the announcement.
It was seen as 7.1285 again the dollar
China and the US have been locked in a bitter trade battle for many months, and both sides are now believed to be willing to negotiate given the existence in the calendar of high level talks this month.
Liu He, who is vice premier of China, is set to head to Washington to meet with Donald Trump's treasury secretary Steven Mnuchin.
Robert Lighthizer, who serves as US trade representative, will also be in attendance.
However, neither side appears willing to commit to a firm position, with both economies hinting on various occasions that they might change their minds.
The next hard deadline is expected to be a raising of tariffs due on 15th October.
Whether or not Donald Trump will repeat his action of last month of delaying tariffs remains to be seen.
Elsewhere around the world, Brexit worries continued to deflate the value of the pound.
It was unable to break out of its previous trading levels in its pair with the US dollar and was seen at $1.2336 at one stage.
It is likely that this week will deliver some moments for Prime Minister Boris Johnson.
There are court rulings expected in the country over whether or not Johnson can be forced to ask for an extension to Article 50, the law which mandates the country to leave the bloc.
Fresh media speculation about whether or not the government could accept a more flexible approach to the question of the Irish backstop emerged over the weekend, although there is still no breakthrough.
The single European currency was a major loser over the course of the day.
It was recorded at $1.0964 at one stage, although that was still not a repeat of its reaching of the lowest point in two and a half years last week.
This week, the currency looked set to face problems with German industrial orders.
This metric plunged far deeper than had been predicted due to problems with demand at home.
It was interpreted as evidence that Germany is getting closer and closer to a recession.