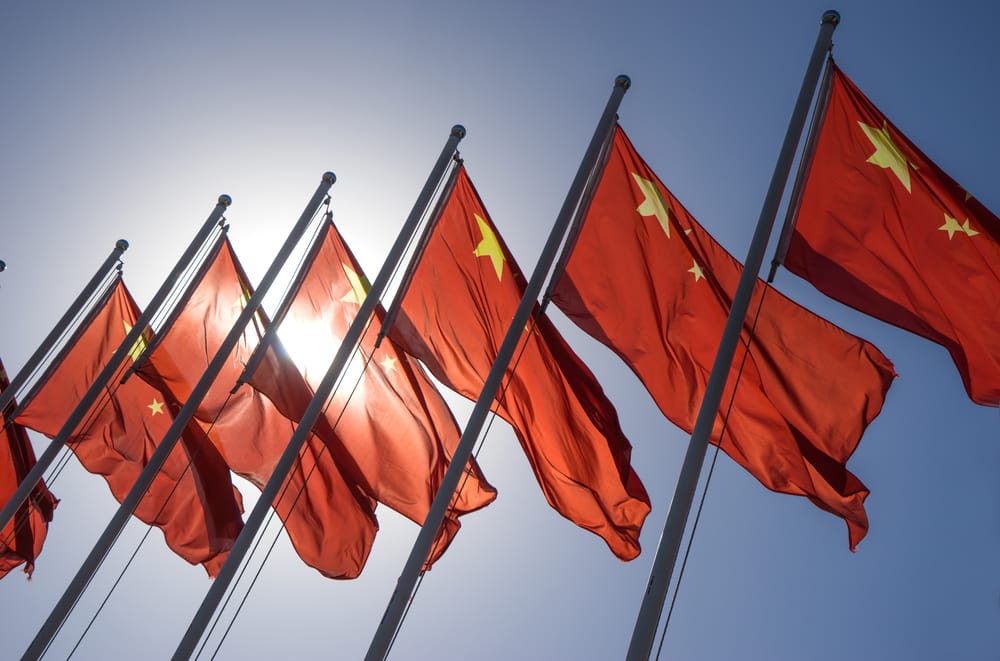 A trade deal between the United States and China hinges on a phase one removal of existing tariffs on Chinese goods, according to the country's Global Times newspaper.
"Sources with direct knowledge of the trade talks told the Global Times on Saturday that the U.S. must remove existing tariffs, not planned tariffs, as part of the deal", said the report carried in Sunday's edition
The news story carries weight due to Global Times being the ruling Communist Party's official People's Daily newspaper.
The paper also claimed that an unidentified source reported that US officials were reluctant to agree to the demand as giving up the tariffs would be seen as a "surrender".
US President Donald Trump has previously been quoted as saying that a deal to end the trade war between the countries was in its "final throes".
This followed Chinese President Xi Jinping having shown his own willingness to find a solution only a few days before.
On Tuesday, it was announced by US Senate Finance Committee Chairman Chuck Grassley that an invitation had been received from Beijing for Robert Lighthizer and Steven Mnuchin, US trade representative and treasury secretary respectively, to travel to Beijing for face to face talks.
Grassley told reporters that the pair were willing to take up the offer if they believed that there was "a real chance of getting a final agreement".
Although President Trump has previously accused China of currency manipulation by domestic economic policy, China's central bank governor Yi Gang has suggested that Beijing should maintain "normal" monetary policy as long as possible.
In a signed article also published on Sunday, the high ranking official said that the country's economic growth is within a reasonable range and overall inflation is mild.
The article, which appeared in Qiushi, a high profile Communist Party theoretical journal, said that China will not apply quantitative easing measures in response to other major world economies approaching zero interest rates.
Yi said: "We should not let the money held by the Chinese people become worthless… Maintaining positive interest rates and upward-inclined yield curve is generally conducive to the economic entities, and in line with the Chinese people's saving culture, thus beneficial to the sustainable development of the economy."
China's central bank would use countercyclical adjustments and improve monetary policy transmission to implement its monetary policy, keeping ample liquidity and following a prudent path, explained Yi.
In Q3 of 2019, economic growth in China hit near 30-year lows on the back of falling industrial profits, causing speculation to arise that more stimulus is needed and that Beijing may risk adding to the growing amounts of debt.
However, currency markets will take note of Yi's declaration that China's yuan is based on an exchange rate that is dependent on supply and demand and that "competitive devaluation" was not an option.