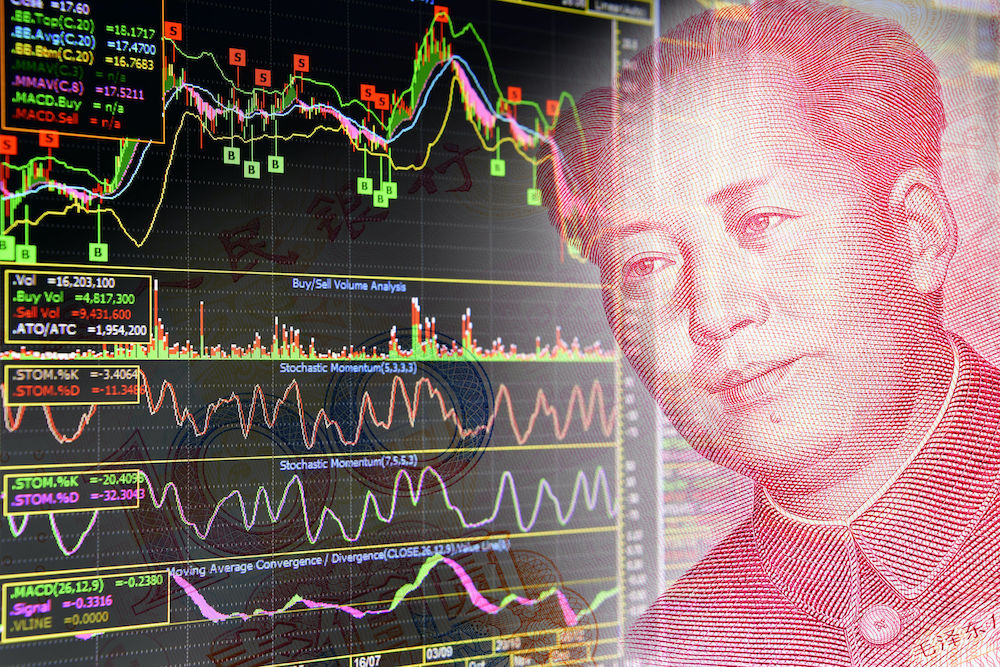 The Chinese yuan appeared to herald a new wave of risk-on trading on Monday morning after suggestions that the Chinese economy could be about to spring back into life.
An economic data release from China revealed that top shares in the country were on the rise, heading up to their best in five years.
The yuan went up to its best performance since mid-March against the greenback, which was a significant rise for the currency.
This had a knock-on effect for various other economies around the world – and especially those that have a trading partnership with China.
The Australian dollar was spotted up by almost half a percentage point at one stage in its pair against the greenback, reaching $0.6975 at one point.
Traders of this currency now appear to be focused on a meeting of the Reserve Bank of Australia, which takes place tomorrow (Tuesday).
In Europe, the single currency there saw a phenomenal rise over the course of the day, going up by a full half a percentage point and reaching $1.1303 against the US dollar.
This was fuelled by a data release that revealed that demand for German industrial goods was up by just over 10% over the course of the month of May.
This was in stark contrast to the position that they were in the month before, when they had just experienced the largest dip since records of the metric were first kept.
However, there is still a pronounced threat to the global economy from the coronavirus pandemic – with a sense among many that the world is not yet out of the woods.
Figures now show that there have been just over 11m confirmed cases of the virus around the world and that just over half a million people have died from the disease.
However, some major nations are still not faring well.
India, for example, has just seen its largest ever daily spike in cases.
Despite Australia's economic buoyancy thanks to the news from China, the country has also been placed back on high alert after the risk of a resurgence of the virus took hold.
Two of the major states in the country, Victoria and New South Wales, have seen the border between them shut off – effectively placing a separation between two of the country's largest cities, Melbourne and Sydney.
While there are some signs of positivity, forex traders may remain cautious about taking significant decisions until there is an increase in certainty.
Elsewhere, some countries saw their currencies perform a welcome rise in the markets due to domestic political situations.
In Britain, for example, Chancellor Rishi Sunak is understood to be considering shifting the threshold of stamp duty, a property tax, to a higher level.
In another demand-stimulating move, Sunak is understood to be considering slashing value-added taxes specifically for the country's struggling hospitality industry in order to bring down prices in the aftermath of pubs and restaurants reopening over the weekend.