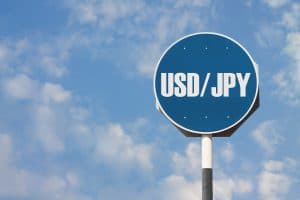 The US dollar managed to perform well on Monday as some positive job data figures were released.
According to information released on Friday of last week, there were just over 300,000 jobs created in the American economy in January.
There was positive data from factories as well, with figures showing that they are performing well.
As a result, the USD/JPY pair rose a little to 109.44 – but not before it had shown its highest percentage gain in weeks.
Elsewhere, the Australian dollar posted a 0.2% loss against the US dollar and fell to the $0.7234 level.
It wasn't all great news for the US dollar, however. The dollar index, which tracks the currency's performance compared to a number of other global currencies, did not rise and instead merely held firm at 95.60.
The New Zealand dollar dropped to $0.6895 as trading got started.
As a new foreign exchange trading week gets underway, there are lots for traders to keep a lookout for.
Today (Monday) sees a number of statistical releases out of the US, including factory orders data for November. Month on month, this is expected to show a shift from -2.1% to +0.2%.
Looking ahead to tomorrow, there'll be a speech from Federal Open Market Committee member Loretta J. Mester, who is CEO of the Federal Reserve Bank of Cleveland. She is due to speak at 12.30am GMT.
The Reserve Bank of Australia is expected to announce its interest rate decision for February at 3.30am GMT. It is widely believed by analysts that the bank will hold firm at 1.5%.
Trade figures are due out of Canada in the afternoon. Levels of imports and exports for the month of December will be announced at 1.30pm GMT.
On Wednesday, all eyes will be back on Australia's Reserve Bank as its governor Philip Lowe makes a speech at 1.30am GMT.
Preliminary nonfarm productivity data for the fourth quarter of 2018 will be released in the US at 1.30pm GMT. This figure was last recorded at 2.3% and is expected to be recorded at 1.6% this time.
The New Zealand unemployment rate for the fourth quarter of the year is due at 9.45pm GMT. This is expected to show a significant rise from its last position of 3.9% to 4.5%.
On Thursday, the US Federal Reserve boss Jerome Powell is due to make a speech at midnight.
The Bank of England will release its own interest rate decision at 12pm GMT. It is likely that the Bank will decide to hold rates at 0.75%.
There'll be more central banking action as the day goes on, with the European Central Bank's Yves Mersch speaking at 12.15pm GMT.
The weekly round of US joblessness claims will be out at 1.30pm GMT. Initial jobless claims for the week of February 1st are expected to show a decline from 253,000 to 227,000.
Continuing jobless claims for the preceding week will be out at the same time. This figure was last recorded at 1,782,000.