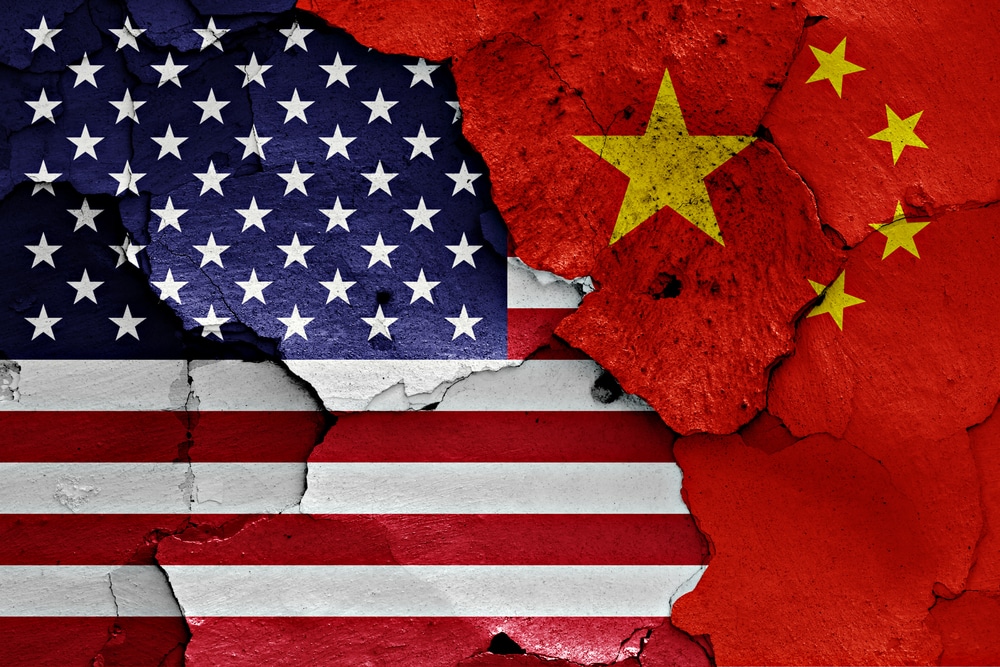 The US dollar began to see some growth in its value as the trading week wound its way to a close – due in large part to increased chances that the United States and China will manage to secure an end to their ongoing trade battle.
Reports in the South China Morning Post, which is Hong Kong's newspaper, said that the two nations have promised to hold off on further trade battles.
Chinese Premier Xi Jinping and US President Donald Trump are set to meet on Saturday this weekend at a conference in Japan.
As a result, the dollar surged ahead – with the dollar index, a tool for tracking the greenback's performance, going up by 0.1% to 96.351.
Elsewhere, safe haven currencies which had cleaned up during the dollar's downfall earlier in the week found themselves in a worse position.
The Swiss franc, for example, dropped by a fifth of a percentage point in its pair with the euro, while the Japanese yen fell 0.3% against the dollar.
As this forex trading week begins to wind to a close, there are still some key events to be mindful of.
At 9am GMT there'll be a Europe-wide business climate data release covering the month of June. This is expected to show a change from 0.3 to 0.23.
There will also be a consumer confidence indicator covering the same month out at the same time. This is expected to show no change from its current position of -7.2.
Later in the day, there'll be a preliminary harmonised index of consumer prices for June out of Germany. This is expected to hold firm year on year at 1.3%.
Core personal consumption expenditures data for the first quarter of 2019 will be released out of the US at 12.30pm GMT. This is expected to show no quarter on quarter change from 1%.
The Tokyo consumer price index, excluding fresh food, will come out of Japan at 11.50pm GMT. Year on year, this is expected to show a slight drop from 1.1% to 0.9%.
The Bank of Japan's summary of opinions report will be out at 11.50pm GMT too. This includes its projection for inflation and economic growth in the coming weeks.
On Friday, there may be some political action as the G20 meeting of world leaders from powerful countries gets underway.
Japanese housing starts data is expected at 5am GMT and is predicted to show a change from -5.7% to -4.3%.
French producer prices information for May is out at 6.45am GMT and is forecast to show a month on month change from -0.6% to +0.1%.
British gross domestic product data for the first quarter of 2019 is due at 8.30am GMT. Quarter on quarter, it is expected to show no change from 0.5%.
Preliminary Europe-wide consumer price index data is expected at 9am GMT. This is predicted to show no year on year change from 1.2%.
Personal spending figures for May will be out of the US at 12.30pm GMT. These are expected to rise from 0.3% to 0.4%.