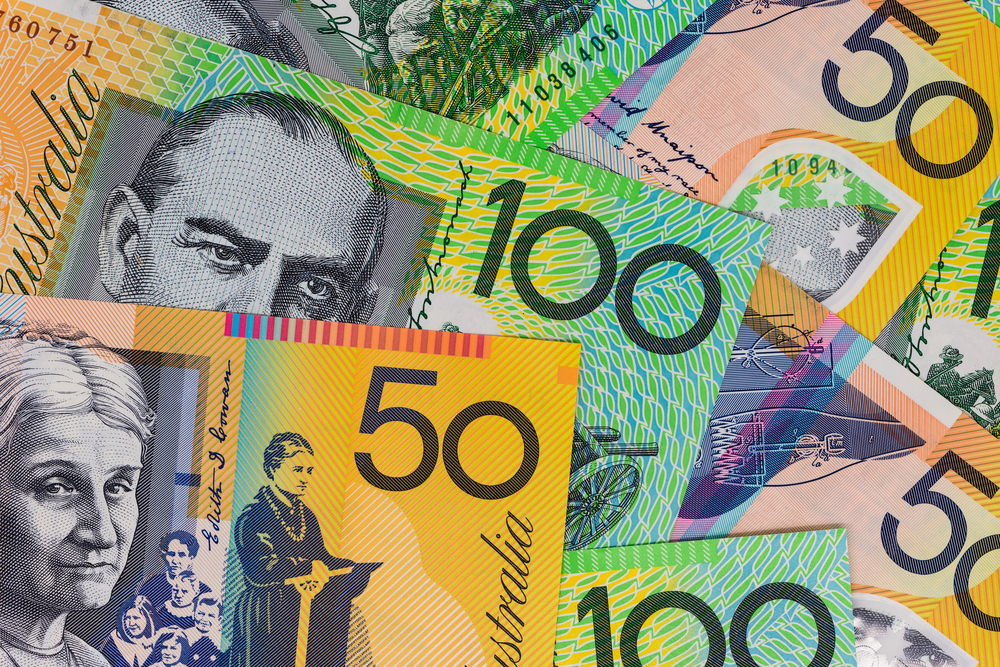 Global currencies which are known for performing well during times of export-friendly news headlines were buoyed on Monday as trading got underway for the week.
Antipodean currencies, such as the Australian and New Zealand dollars, were both up as trading got underway.
The New Zealand dollar did particularly well and was up by almost half a percentage point in its pair against the Japanese yen – which is known for being a safe haven, but only in times of trade turmoil.
It was seen at 69.83 yen at one stage.
The Australian dollar, which is perhaps one of the world's most sensitive when it comes to trade, was up by a fifth of a percentage point in its pair against the US dollar.
It was spotted at $0.6796 at one stage.
Elsewhere, other headline currencies also did well.
The US dollar, which has had mixed fortunes recently, did well in most of its pairs.
It was up by a marginal amount against the Japanese yen and was trading for 108.76 yen at one stage.
In its pair with the single European currency, the dollar was seen at $1.1012.
In the dollar index, which monitors how the currency is doing against six others from around the world, it was spotted at 98.278 – which represented its highest point in two weeks.
Part of the reason for both the better performing trade-friendly currencies and also for the US dollar's rise was that there appeared to be at least some degree of breakthrough in the trade talks between the US and China.
It is understood, for example, that China intends to implement changes to intellectual property rights – a move which could help free up the ongoing problems the two sides are experiencing ahead of signing a deal.
This is all happening against a backdrop of ongoing problems in Hong Kong.
The US Senate has passed a law which endorses the actions of protestors there, although President Donald Trump has not yet announced his support for it.
Over in China, the yuan was somewhat stronger at 7.0356 in its pair against the US dollar.
For the US dollar in particular, the rise was largely ascribed to manufacturing data which was higher than anticipated.
This, in turn, fuelled expectations that the US Federal Reserve will now be less likely to cut interest rates when it next meets.
Finally, the British pound continued to be highly influenced by ongoing political events in the country.
The general election, which is scheduled to take place on 12th December, is primarily being fought between Conservative Prime Minister Boris Johnson and opposition Labour leader Jeremy Corbyn.
Johnson is currently leading in opinion polls, and markets have responded positively to the news that he would intend to bring a bill which would implement Brexit before Christmas.
Markets are largely in favour of a smooth Brexit passage, with worries abounding about what the consequences of a delay could be.
In its pair with the US dollar, the pound was up by 0.1% and was seen at $1.2847 at one point.