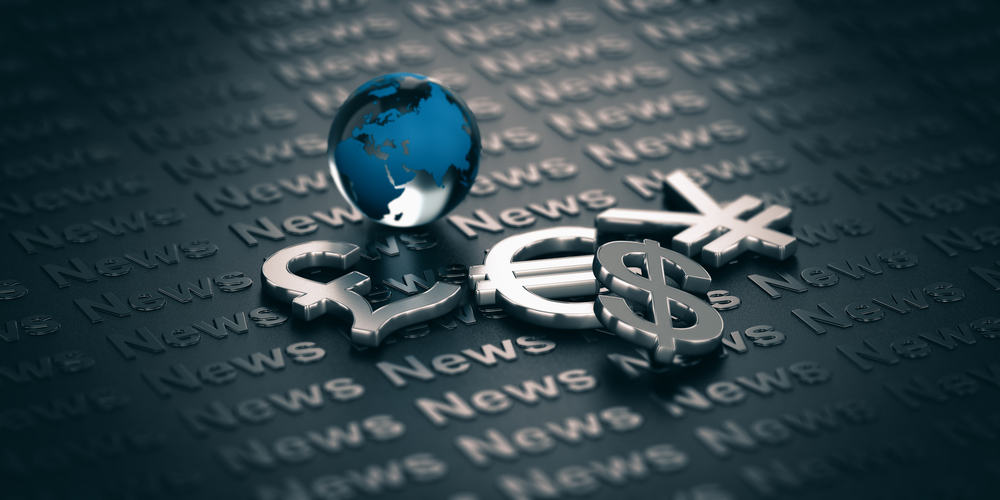 The coming week looks set to be a busy one in the foreign exchange markets, so it makes sense for traders and investors to be sure that they're in the know about what's scheduled to happen.
Today (Tuesday) is largely dominated by central banker speeches.
Philip Lowe, who is the governor of the Reserve Bank of Australia, is set to make a speech at 9:55am GMT.
He will be followed by two speeches from the European Central Bank's Vice President, Luis De Guindos – one at 12pm GMT, and one at 4:30pm GMT.
The Bank of Japan will release the meeting minutes of its latest monetary policy meeting at 11:50pm GMT.
In terms of data releases, the day is looking rather thin.
There'll be a consumer confidence release from the US at 2pm GMT, and a housing price index for July an hour or so before at 1pm GMT.
This latter release will cover July and is set to show a slight uptick from 0.2% to 0.3%.
Looking ahead to tomorrow, the central banking action will mostly be cleared out of the way by mid-morning GMT time – meaning that overnight in the GMT time zone will probably be the key action phase.
At 1:30am GMT, there will be a speech from the Bank of Japan's Takako Masai.
The Reserve Bank of New Zealand will make its rate statement at 2am GMT on Wednesday too.
It is expected that this will be held at 1%.
A speech from Benoît Cœuré, who sits on the ECB's Executive Board, will occur at 7am GMT.
Following this, the focus will largely shift to data.
British mortgage approvals information for August will be out at 8:30am GMT, for example, as compiled by the British Bankers' Association (BBA).
New home sales figures for the month of August will be out of the US at 2pm GMT.
Thursday, there will be the usual weekly round of jobless claims from the US.
Initial jobless claims for the dates around September 20th will come first at 12:30pm GMT and are expected to show a change from 208,000 to 212,000.
Continuing jobless claims for the week before are expected to show a change from 1,661,000 to 1,672,000.
Overall annualised gross domestic product data of Q2 of 2019 will be out of the US at 12:30pm GMT.
This is expected to hold firm at 2%.
US pending home sales data for August will follow at 2pm GMT.
Year on year, this is predicted to show a change from -0.3% to -1.9%.
The Tokyo consumer price index, excluding fresh food, will come from Japan at 11:30pm GMT, covering the month of September.
This is expected to show a year on year change from 0.7% to 0.5%.
Looking ahead to the last day of the week, French producer price index information for August is out first thing on Friday morning.
The index is expected to show a month on month change from 0.4% to 0.1% when it is released.