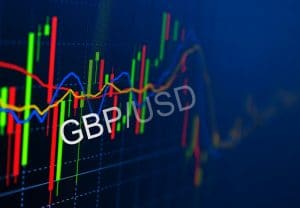 The British pound dropped over the course of the evening yesterday following political events in Britain, but managed to get back on track as trading began on Wednesday.
Prime Minister Theresa May last night saw the deal she had negotiated with the EU soundly defeated in the House of Commons.
Some members of her own party voted alongside the opposition Labour Party and others to bring the proposal down.
As a result of the added uncertainty and the higher risk of a no deal Brexit now occurring, the value of the pound against the dollar went down to 1.2667 at one stage on Tuesday evening. However, it managed to regain some ground this morning as Asian trading opened and was recorded at 1.2862 in the GBP/USD pair.
Elsewhere in the forex markets, the EUR/GBP pair didn't see much action and has remained in the area of 0.8874.
The US dollar index, a tool designed to track the performance of the greenback in relation to several other major global currencies, was down 0.18% to the 95.50 region after a government official indicated there had been few developments in US-China trade talks.
With the midweek point now here, the next few days still hold a lot for foreign exchange traders to look out for.
Today (Wednesday) sees some data from Italy due out at 10am GMT. Consumer price index information for December in the country is likely to remain the same year on year at 1.1%.
At 1.30pm GMT, US data on imports and exports from last month will come out. The export price index for December is forecast to be ready to go from -0.9% to -0.6% month on month.
At 7pm GMT, the US Federal Reserve will release its "Beige Book" report covering information compiled from each of the twelve Fed districts in regions across the US.
Following the defeat of her proposed Brexit deal yesterday, British Prime Minister Theresa May will face a vote of no confidence in her government at 7pm GMT.
Looking to tomorrow, there may be some nuggets of information released for euro traders as the G20 meeting of finance and central banking leaders takes place all day.
Australian home loans information for November is due out at 12.30am GMT. This is expected to show a move from 2.2% to -1.5%.
At 3.20am GMT, the Bank of Japan's Governor, Haruhiko Kuroda, is due to make a speech.
At 10am GMT, the European consumer price index for December will be revealed. This is expected to show no change year on year from its previous position of 1.6%.
Canadian employment change figures for December are out at 1.30pm GMT.
On Friday, the G20 will continue to take place. Retail sales information for December will be out of Britain at 9.30am GMT, and these are expected to reflect a slight drop from 3.6% to 3.5%.
The Bank of Canada will release its core consumer price index information for December at 1.30pm GMT. Its last recorded year on year position was 1.5%.