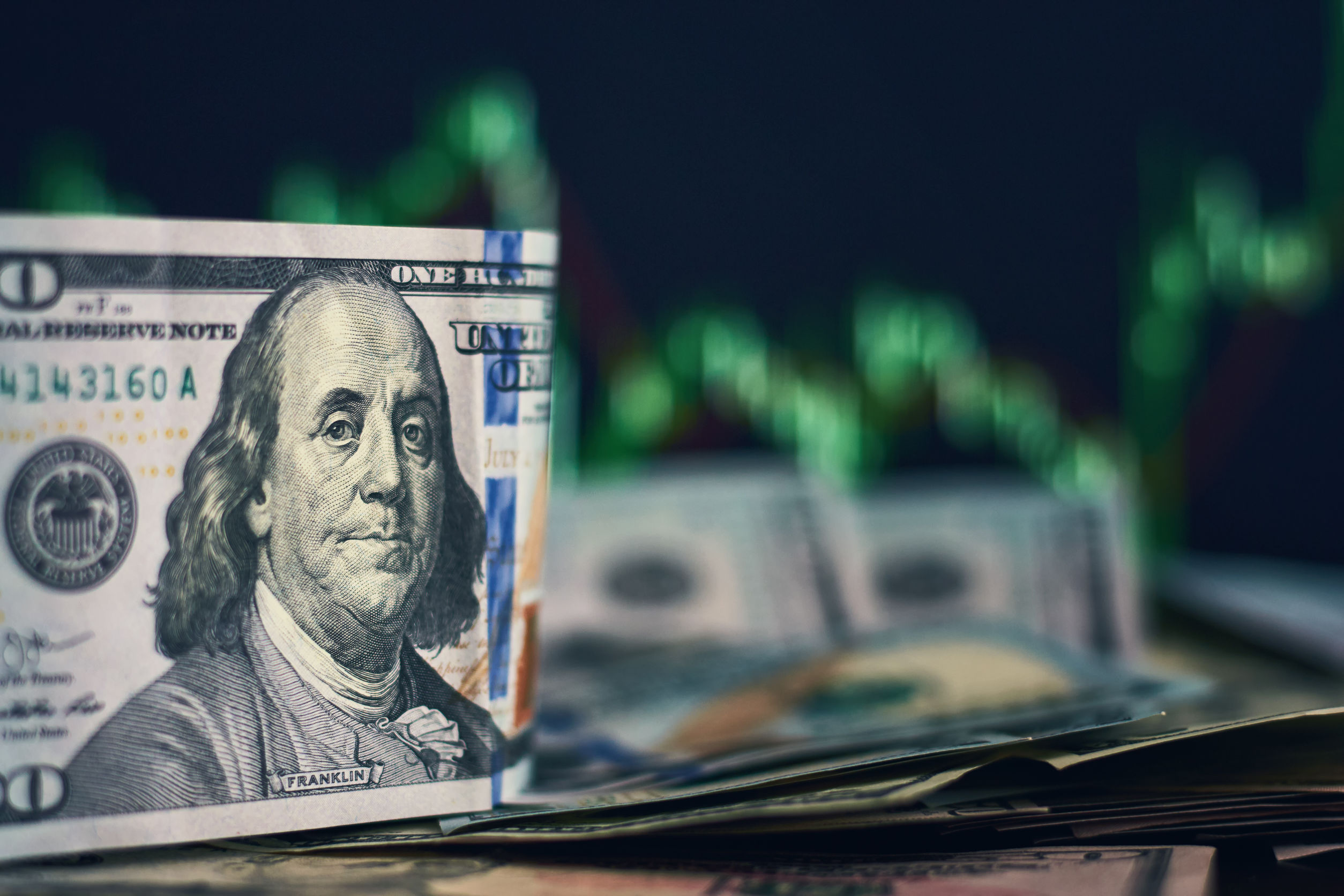 The greenback faces a confused picture in many currency pairs and is on the defensive overall
US President Donald Trump drew a line under negotiations with congressional Democrats on Wednesday over the proposed coronavirus aid package to citizens – delaying debates until after the upcoming election
The Aussie dollar and British pound both surged ahead at one stage over the course of the day
The Federal Reserve's meeting minutes are now in the spotlight following remarks from Jerome Powell
The US dollar faced a mixed picture in the foreign exchange markets as trading began in earnest on Wednesday.
The currency had seen some of its value wiped off in the hours running up to Wednesday morning due to President Donald Trump's decision to end negotiations with senior Democrat legislators in the country's Congress on the topic of a coronavirus stimulus bill.
Trump said that he wanted to prevent the decision being made until after the presidential election, which takes place at the beginning of November.
This decision led to an initial flight to safety among forex traders.
This was only partially reversed when Trump later announced that he would be seeking a partial bailout for the airline industry in the country.  He is asking Congress for north of US$20bn in this regard, it is believed.  From there, the dollar was able to regain at least some ground – though its competitors remained ahead by negligible amounts.
Sterling, for example, managed to secure a rise of almost two-fifths of a percentage point.  It was seen at $1.2915 – close to the psychologically important level of 1.30.  It had, however, seen almost a percentage point of its value wiped off in the previous session.
In Australia, meanwhile, the local dollar was spotted up by over half a percentage point at $0.7142.  This came after the markets largely turned away from the Aussie earlier in the week.  Overall, the outlook for the risk-friendly currency remains quite pessimistic.  It is understood that the country's Reserve Bank is expected to go on to slash interest rates and purchase more government borrowing.  The safe-haven yen experienced some stability, however.
The yen was seen at 105.75 at one stage.  According to strategists, both the yen – which is the traditional ultimate safe haven due to Japan's status as a major world creditor – and the greenback are now being bought up during times of market tumult.
One big question mark for the world's forex traders will be the behaviour of the US Federal Reserve in the coming days.
Jerome Powell, who chairs it, said earlier this week that he wanted Congress to act fast to provide the required stimulus for the economy in the wake of the coronavirus pandemic.  There will also be a release of minutes today covering the Bank's latest meeting.