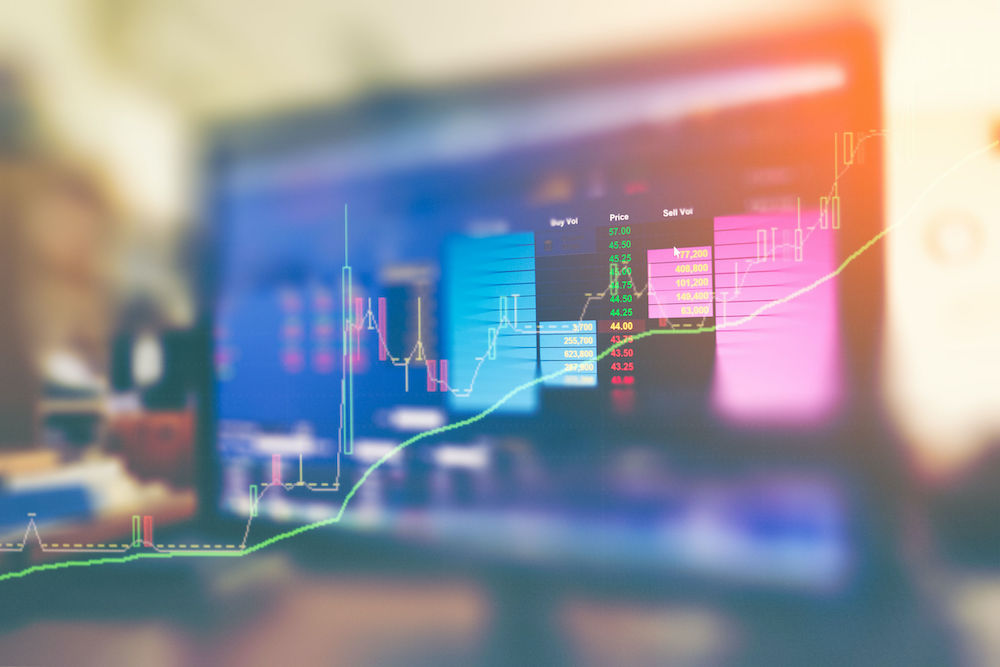 Risk sentiment was on the rise on Monday as the forex trading week swung properly into motion, with the US dollar a notable casualty.
A rise in the value of stocks fuelled the decline for the dollar, which tends to do badly as risk sentiment surges.
At one stage during the day, the dollar index, which acts as a barometer of the greenback's performance against several other global currencies, was down by just over a fifth of a percentage point.
It was seen at 97.27 at one stage.
Elsewhere, the single European currency was spotted up by nearly half a percentage point against the dollar.
It was seen at $1.1270 here at one stage.
The British pound was down to its worst point in several weeks in its pair with the US dollar.
It is understood that there are some fears over the government's plans to pay for its infrastructure programme.
The Japanese yen, which is known for being one of the world's ultimate safe-haven currencies, was down.
The greenback was up in its pair against the yen by just over a fifth of a percentage point, reaching 107.44 yen at one stage.
Yet the rise in risk sentiment appeared to happen even though there are still serious concerns about the coronavirus pandemic for many governments across the globe.
Some US states have found themselves besieged by new cases, and the pandemic's spread appears to be far from over.
Overall, the number of people who have died around the world now stands at around 500,000.
Whether or not risk sentiment will continue to surge as the week goes on remains to be seen.
There are a number of major events on the foreign exchange calendar this week, and it is likely that traders will be keeping their eyes peeled on Thursday in particular.
On that day, there will be a key release from the US looking at employment.
Overall, it is predicted that 3m additional jobs will have been added to the total.
However, this is a calculation based on several different predictions from experts.
The range begins much lower than the overall prediction at around 400,000 and rises to a potential high of almost 10m.
Also due out on Thursday is a trade balance data release from Australia, which is expected at 1:30am GMT.
A Swiss consumer price index for the month of June will be out at 6:30am GMT.
This is expected to show a year-on-year change from -1.3% to -1.2%.
A European produce price index for May is due at 9am GMT.
This looks set to show a change from -2% to -0.5%.
Later in the day, a series of speeches from European central bankers are set to take place.
At 3pm GMT, for example, there will be a speech from Yves Mersch, who sits on the Executive Board of the European Central Bank.
At 5pm GMT, there will be a further speech from Isabel Schnabel, who also sits on the European Central Bank's Executive Board.