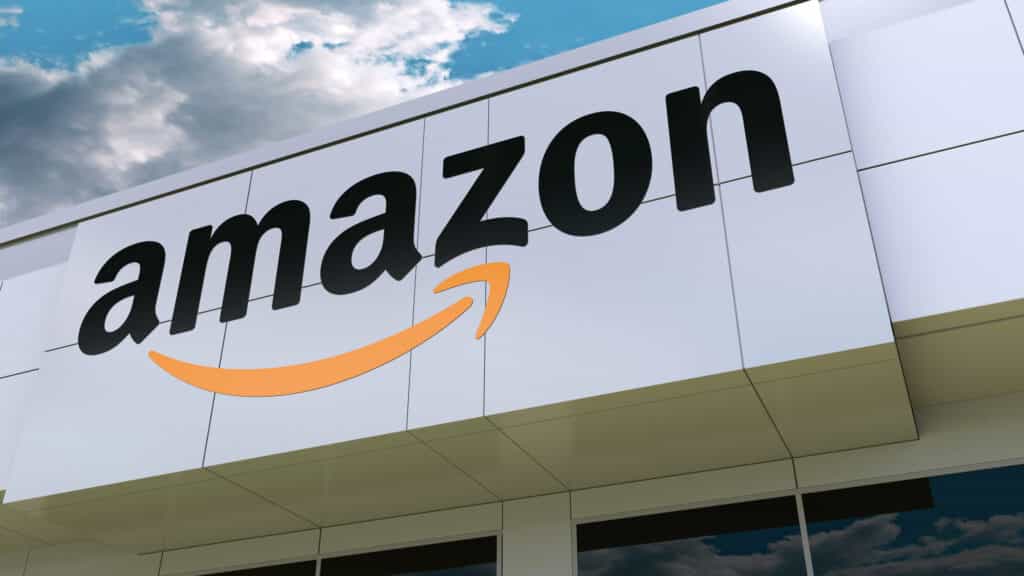 Elon Musk and Tesla (Nasdaq: TSLA) stole the headlines on Monday when the founder of the EV company publicly debated selling off 10% of his position in the firm. At Friday's closing prices, the move, which would represent a sale of approximately $26bn worth of the firm's stock, sent the TSLA stock price into a tailspin on Monday. At one point, it was down 9% from the previous close, and it stayed down.
Price Comparison – Tesla, Amazon and Nasdaq 100 – 9th November 2021
Source: IG
A few ideas are being proposed as reasons for the sale. One relates to insider selling at Tesla, which has picked up recently. Company executives, directors and other insiders own 25% of Tesla shares, and over the past 12 months, those insiders have sold shares 55 times, totalling $422m. Given the +150% increase in the share price between June and November of this year, there is some basis in the idea that the stock price is currently over-cooked and locking in some profits might not be a bad move.
Tesla Stock Price – 2021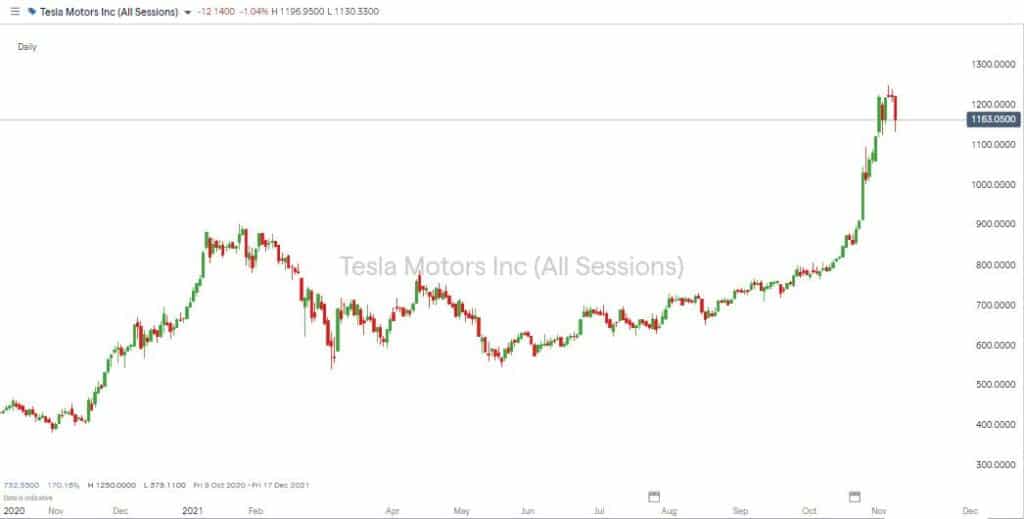 Source: IG
The Tweet which Musk used to share his musings referred to tax burdens rather than stock price bubbles. A proposed 'Billionaires' Tax' is doing the rounds in Washington. From a political perspective, that does an excellent job of suggesting the costs of Biden's version of the New Deal will be met by the ultra-wealthy rather than the broader population. It is unlikely to catch as many of the 800 billionaires tracked by the Bloomberg Billionaires Index who have more than doubled their collective net worth in the last five years.
Speaking with Bloomberg, Warren Racusin, a partner at Lowenstein Sandler in New York, said:
"The lawyers and accountants are going to be winners in this."
It's been suggested that low profile high earners could give away some of their wealth to stay below the $1bn threshold at which the extreme levy comes into play. Trusts, crypto and insurance products are also being touted as tools to help the top 0.0001% avoid the new taxes. For high profile billionaires like Elon Musk and Jeff Bezos, things could be different.
The firms they founded in which they still hold most of their wealth are consumer-facing and could suffer brand erosion if the head guys introduce ways of swerving their tax bill. That then means they face the prospect of selling some of their sizable stock holdings to generate cash flow.
Things then get even messier by the fact that one year's tax bill could be offset by a subsequent fall in the price of their firm's stock. The founders and de facto bosses of Tesla and Amazon (Nasdaq: AMZN) would, in certain circumstances, have some incentive in seeing the price of their stock fall.
If, as some say, the new tax bill is already dead in the water, then the dip in Amazon shares could be one to buy. The Tesla price dive could well be followed up by Musk selling the 10% he publicly committed to, but Jeff Bezos has made no such promises.
For the AMZN dip to be long lasting, there would have to be a belief that the tax will happen and that it will be effective. That would require Washington to agree on new laws which realistically target a handful of individuals.
If you have been the victim of a scam, suspect fraudulent behaviour, or want to know more about this topic, please contact us at [email protected]