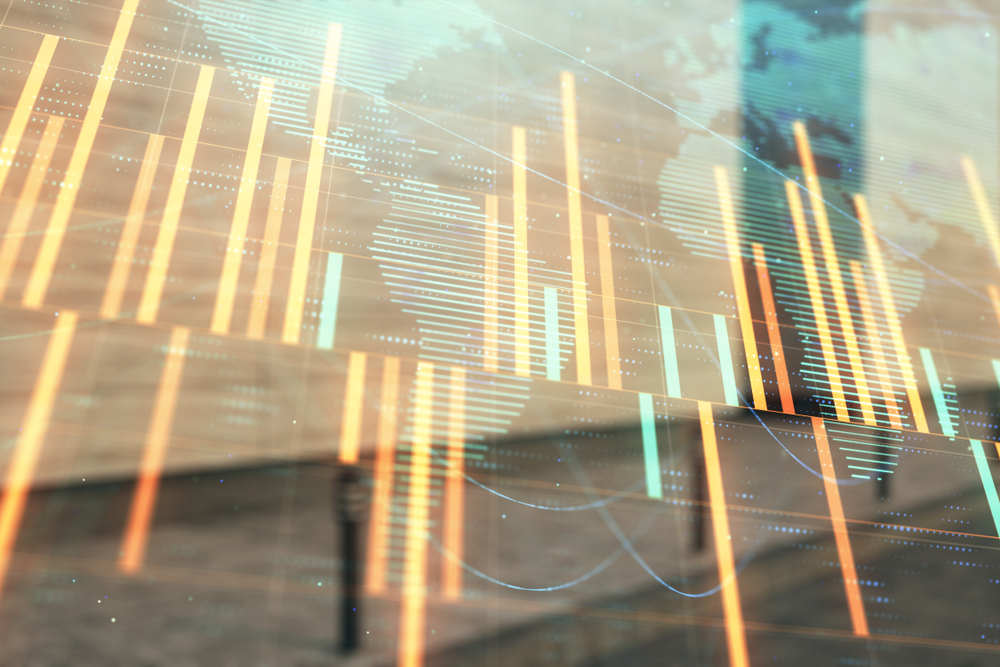 After a relatively slow day on Monday, the global foreign exchange markets are about to heat up as the week persists.
Today (Tuesday), there will be a wide range of data releases out of the US.
Market manufacturing PMI data covering August will be out of the US at 1:45pm GMT, for example, and this is expected to remain firm at 49.9.
This is expected at 1:45pm GMT.
Later, the ISM prices paid measure for August will be out at 2pm GMT and is expected to show a change from 45.1 to 46.3.
There'll be a speech later in the day from the US Federal Reserve's Eric Rosengren, who is president and CEO of the Federal Reserve Bank of Boston.
He is expected to speak at 9pm GMT.
There will also be some political developments in the UK today.
At some point this afternoon there may be a debate in the House of Commons on whether or not to pass a law preventing a no-deal Brexit from taking place.
It is understood that if Boris Johnson's government loses this vote, he will treat it as a motion of no confidence and seek to call an early general election.
At 10:30pm GMT, Australia will reveal its AiG performance of services index for August.
Looking ahead to tomorrow (Wednesday), Australia will be in the spotlight again when the country's gross domestic product information for the second quarter of 2019 comes out at 1:30am GMT.
Quarter on quarter, this is expected to show a change from 0.4% to 0.5%.
Markit services PMI data for various European countries will be revealed later in the morning.
Spain, Italy, France and Germany will all see individual releases, while Europe-wide information will also be announced.
A speech from Philip Lane, who sits on the Executive Board of the European Central Bank, will follow at 11am GMT.
US trade balance information for July is due out at 12:30pm GMT.
Many traders will no doubt be interested to see whether or not the ongoing battle between China and the US will have had an effect on these figures.
Canadian international merchandise trade figures for July will be out at the same time, making this a relatively trade-heavy day for North America.
Later, the Bank of Canada will reveal its new interest rate.
It is widely expected that this will be held at 1.75% when the announcement is made at 2pm GMT.
On Thursday, Australia's trade balance will be in the spotlight – this time covering July.
It is forecast by markets that this will reveal a drop from 8,036,000 to 7,400,000.
US initial jobless claims for the dates around 30th August will be out at 12:30pm GMT and are expected to show no change this week from their previous position of 215,000.
Continuing claims for the week before are likely to show a slight dip from 1,698,000 to 1,685,000.