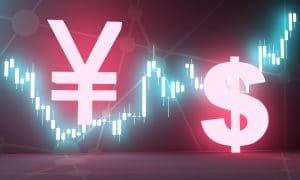 The dollar continued its unlucky run as trading began on Thursday.
During the Asian trading session, the greenback saw its status slip against a number of major competitors. The USD/JPY pair, for example, dropped below the 108 mark.
This was in part as traders sought to pick up the "safe haven" yen in the face of uncertain progress around US-China trade talks.
The euro also performed well. It went up to the 1.1570 point against the US dollar, although it was unable to hold a position above 1.15 due to the lack of clarity around whether or not the British government can pull off a successful, negotiated Brexit next week.
In Australia, the dollar there attempted to cross the 0.72 point against its US counterpart after it sank as low as 0.7145. The New Zealand dollar also managed to rise somewhat, but it couldn't pass the 0.68 level.
As the trading week draws to a close, there are still plenty of potentially market-moving economic and political events for traders to make themselves aware of in the coming days and into next week.
Today (Thursday) sees some important data out of Canada. The country's new housing price index for November is due at 1.30pm GMT and is expected to show no month on month change from 0%.
At 5pm GMT, US Federal Reserve boss Jerome Powell is due to make a speech. After his recent public statements declaring that the central bank wasn't on a pre-set path towards rate rises moved the markets significantly, it is likely that traders will watch his words closely.
Two other US central bankers will speak shortly afterwards. James Bullard, who is the President of the Federal Reserve Bank of St. Louis, will speak at 5.40pm GMT, while Charles L. Evans, President and CEO of the Federal Reserve Bank of Chicago, will speak at 6pm GMT.
Looking ahead to Friday, British gross domestic product information for November will be the first significant release of the day when it comes out at 9.30am GMT. This is expected to remain at 0.1%.
At 1.30pm GMT, the US consumer price index (CPI) excluding food and energy covering December is expected. Month on month, it is expected to remain the same at 0.2%.
Looking ahead to the start of next week, markets are likely to be slow in Japan on Monday given that banks will close for the Coming-of-Age Day public holiday.
Import and export information for China covering December is due out at an unspecified time on Monday. Year on year, this is expected to remain steady at 3%. Foreign direct investment information for the country in December is also due out. Year on year, this was last recorded at -1.3%.
On Tuesday, the most significant moment of the day will be the much-awaited parliamentary vote on Brexit in the UK. Members of parliament will vote on whether or not to back Theresa May's deal, which she negotiated with the EU.