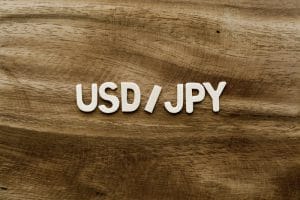 The American currency saw some welcome gains following a few days of problems as trading kicked off on Thursday.
This occurred after the minutes from the latest meeting of the Federal Reserve indicated that interest rates could rise later in the year.
According to the Fed, the US economy – and in particular the job scene – was actually performing well.
The dollar rose against the Japanese yen during Wednesday's evening trading, and the overall dollar index, which tracks the greenback's performance in relation to other global currencies, was up by 0.1% to 96.569.
Elsewhere, a predicted interest rate cut from Westpac meant that the Australian dollar went down by 0.15% to $0.7151.
The European single currency held pretty firm in the EUR/USD pair, remaining at $1.1337.
It was over the water in Britain where the major European value drop was to be found. The pound suffered as a result of increased political instability. Prime Minister Theresa May saw three Members of Parliament from her Conservative Party choose to leave and sit as independents in protest over her handling of Brexit.
Sterling went down by 0.15% to $1.3031 in the GBP/USD pair.
As the forex markets trading week begins to draw to a close, there's a lot to keep an eye out for both late this week and early next week.
Today (Thursday), the release of the Philadelphia Fed Survey in the US for February will occur at 1.30pm GMT, which is a spread index of manufacturing conditions. It was last recorded at 17 but is forecast to drop to 14.
Over in Canada, wholesale sales figures for the month of December are due out at 1.30pm GMT as well. Month on month, these are expected to shift from -1% to -0.1%.
In the US, existing home sales data for the month of January is expected at 3pm GMT. Month on month, this is expected to show a slight upward trend from 4,990,000 to 5,000,000.
Significant speeches from central bankers are expected as the day progresses. Stephen S. Poloz, the Governor of the Bank of Canada, will speak at 5.35pm GMT.
Philip Lowe, who is the governor of the Reserve Bank of Australia, will speak at 10.30pm GMT.
Looking ahead to tomorrow, the Chinese house price index for the month of January is due at 1.30am GMT. It was last recorded at 9.7%.
Canadian retail sales figures for December are due at 1.30pm GMT. Month on month, these are expected to go from -0.9% to -0.3%.
More central banker speeches are due as the day goes on. John C. Williams, who is the president of Federal Reserve Bank of New York and a member of the Federal Open Market Committee, will speak at 3.15pm GMT.
He'll be followed by Mario Draghi, president of the European Central Bank, who will speak at 3.30pm GMT.
Vice Chairman of the Board of Governors of the Federal Reserve System Richard H. Clarida is due to speak at 5pm GMT.
Looking ahead to next week, Tuesday's main event will be Federal Reserve Chair Jerome Powell's speech in front of the US Congress.
He is expected to deliver remarks on everything from monetary policy goals to the wider state of the US economy.