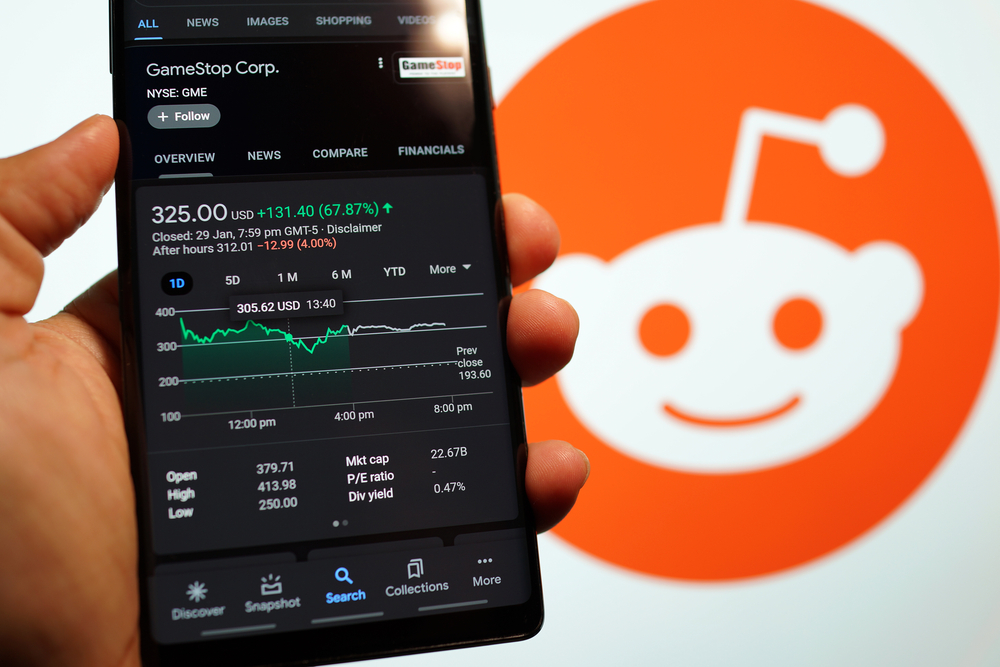 The silver market has started the week as being the one to watch. Rumours are swirling around the global trading floors that the Reddit / WallStreetBets groups have chosen that market as its next target.
Soon after the open of European markets on Monday, the precious metal touched the psychologically important $30 mark having closed on Friday at $26.98. Many attribute the 11.4% price spike to retail investors in Reddit chat rooms sharing their online thoughts on the next big thing.
The same methodology was used last week to target US stocks, including GameStop, which at one time was up 700% on the year. The swarm's ability to move prices with apparent ease has left many trying to catch a ride on the precious metal.
Reddit Chat Rooms Now Targeting Silver
The smaller retail investors appear to be fully up to speed with military theory. Without the heavy-hitting firepower of the financial establishment, they are instead utilising their mobility. Armed with little more than the internet they've honed-in on a market which is easy to trade and, this time, is hard to regulate.
Silver – 4H Price Chart

Source: Pepperstone
Whereas the trading in certain US stocks was abruptly halted last week the silver market is global in nature. If the broker Robin Hood were to stop its clients buying silver, they'd have plenty of alternative platforms available. That move might have already started with everyday traders setting up accounts with new brokers.
This list includes brokers who are regulated and are offering markets in silver.
Pepperstone – FCA and ASIC regulated, low-cost and fast trading backed up by award-winning customer support.
Tickmill – Trading spreads as low as 0.0 pips and regulated by FSA, FCA, CySEC, LFSA and FSCA.
AvaTrade – 24/7 trading from a broker regulated by ASIC, FSA (Japan), FSCA and Central Bank of Ireland.
With it taking only minutes to set up accounts, Vlad Tenez, the boss of Robin Hood is quite right to be concerned that his clients could be heading elsewhere.
The Advantages of Trading Silver
While silver markets can be traded on regulated exchanges, it's harder to control trading in the metal than to control an individual stock. GameStop is listed on the Nasdaq and that exchange can suspend trading.
That can be done at any time and, as many traders found out last week, it can be very painful.
If the silver story takes off, arranging an agreement among the many global metal exchanges would be a long-winded process. There would also be the question of getting all the brokers on side. Of the list above, AvaTrade is based in Dublin, Pepperstone in Australia and Tickmill has offices in countries ranging from Seychelles to Malaysia.
If getting global agreement to restrict trading activity in silver doesn't sound hard enough already, there is also the thriving market in trading the metal in physical form to consider.
The Wall Street vs The People battle looks set to continue. Price rises in silver can't be guaranteed but if it is the market that retail traders have chosen, it's a much better terrain in which to operate
If you want to know more about this topic, please contact us at [email protected]