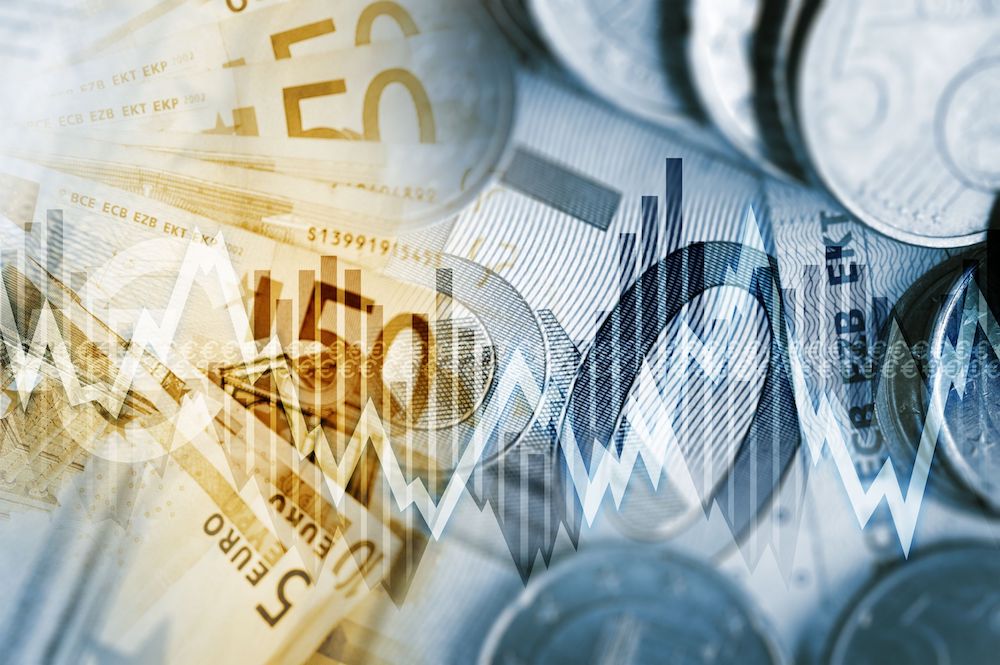 The single European currency rose in the forex markets on Wednesday after two of the bloc's largest economies announced a joint approach to recovery from the pandemic.
The currency rose against the dollar to a position near its best in two weeks after Germany and France proposed the new scheme and made it public knowledge on Monday.
Under the terms of the suggested scheme, a sum of around €500bn, which is roughly equivalent to around $543bn, will be allocated to a so-called 'Recovery Fund'.
This fund will provide geographic and sector-specific grants targeted at those that have suffered the most.
Crucially, the move will permit the European Commission to borrow on behalf of the entire bloc.
Previously, this level of integration appeared to have been ruled out by countries such as Germany.
This, however, appears to be changing due to the impact of the coronavirus, which has exposed the stark inequalities between some of the European nations.
The proposal appeared to suggest that France and Germany were trialling a new style of European leadership, and one that could eventually lead to European nations becoming closer in terms of finances.
It appeared to suggest that a 'transfer union' might be on the cards – though it does remain to be seen exactly what final form the proposals will take.
The development fuelled support for the euro, which had in recent weeks seen problems.
It was up by around 0.15% at one stage in its pair against the US dollar, reaching $1.0940.
This placed it close to its fortnightly peak of $1.09755.
According to analysts, the development meant that those who had previously taken short positions on the currency might now be finding it difficult to dispose of their holdings.
In its pair against the Swiss franc, which is often known for being a safe-haven currency that rises during times of turmoil, the euro was up by around a whole percentage point this week so far.
It was trading at around 1.0615 francs at one stage.
In its pair with another safe haven, the Japanese yen, the euro cemented its daily dominance by reaching a position close to its highest in five weeks – 118.20.
Elsewhere around the world, the US dollar also managed to rise slightly against the yen.
It was up by 0.1% at one stage, reaching 107.78 yen.
It was close to its highest point in five weeks in this pair, which was 108.085 – a spot it reached yesterday (Tuesday).
The dollar index, which is a composite tracker comparing the greenback's performance to that of several other major global currencies, appeared to be trapped in the same range of positions that it has been in for over a month.
It was spotted at 99.571 at one stage.
A lack of dynamism was also reported for the British pound, which was seen trading at $1.2251 in its pair against the US dollar at one stage.
This represented little change compared to the previous day.