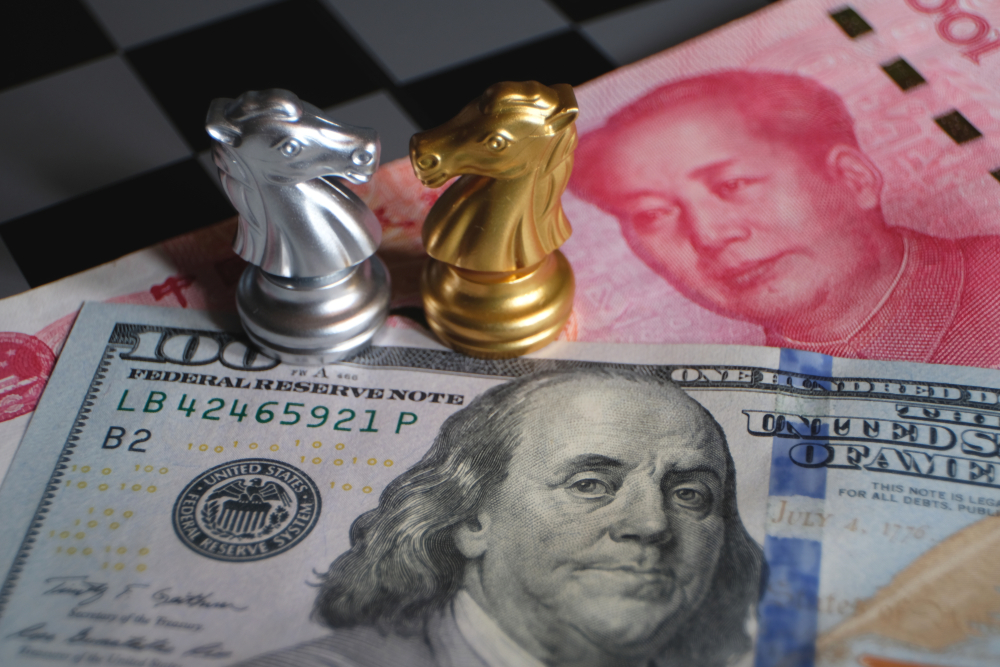 The foreign exchange markets found themselves appreciating some breathing space on Thursday and into Friday after it was announced that the two major world economies currently locked in a trade battle would talk in an attempt to resolve their differences.
The US and China, which have been hitting each other with reciprocal tariffs for many months, said that they would hold talks with each other in October.
The US dollar was the main beneficiary of this development, and quickly managed to stabilise after an uncertain week.
The US dollar index, which is an artificial tool design to reveal how the greenback is performing in comparison to six of its major competitors, managed to avoid losses.
It was recorded at 98.387 at one stage.
This also came about as a result of data which showed that the US dollar was actually in a much better place than had previously been expected.
A study looking at how well the service sector performs revealed that this industry has grown quickly over the course of August.
Jobs data was also positive.
For-profit employers in the country announced better hiring figures, leading to suggestions that the US economy was actually doing surprisingly well despite predictions of doom and gloom.
Elsewhere, the British pound appears to be well and truly back on track following political developments.
A bill has made its way through the House of Commons this week designed to prevent the possibility of a no-deal Brexit on 31st October, which had previously been on the cards.
However, there is still some uncertainty over exactly what might happen in the future.
A general election now appears to be on the cards, although it may well require the support of opposition leader Jeremy Corbyn – a development that is not guaranteed.
For the pound, though, developments this week were enough.
It has enjoyed its strongest-performing week since May of this year, and overall it has managed to increase its value by 1.4% in its pair with the US dollar.
As trading got underway on Friday morning in the GMT time zone, sterling traders appeared to be waiting to see what came next on Friday.
It was stagnant in its pair with the US dollar at this point, reaching just 98.387.
The Japanese yen managed to rise over the course of the day.
It had previously hit its lowest point in a month on Thursday in its pair with the US dollar, reaching $0.6817 at one stage.
However, it ended up selling for 106.99.
The yen is a safe haven currency, meaning that it tends to rise when there is some element of risk in the markets.
It was hard at first glance to see where the risk was yesterday.
However, geopolitical tensions in Hong Kong may have contributed in part to the problems.
Despite the fact that the city's leader Carrie Lam has now announced that the controversial extradition bill will be pulled, protests have continued in recent days – suggesting that the crisis there is far from over.