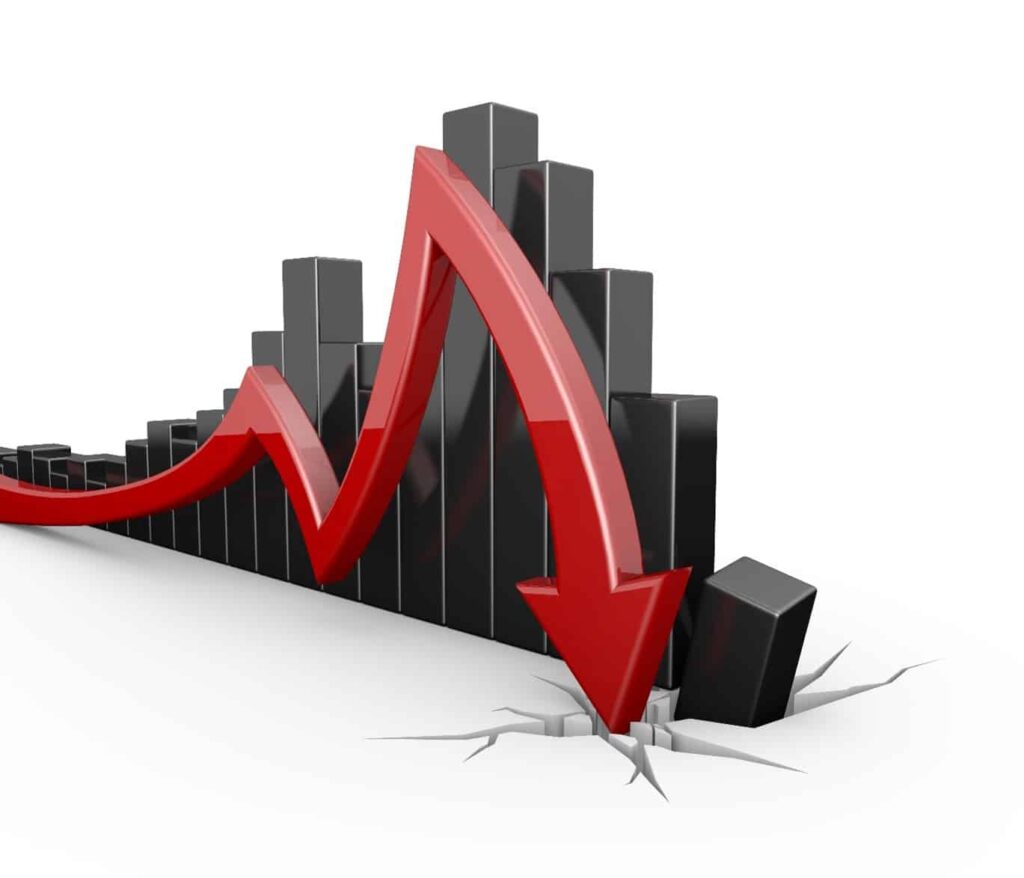 The brutal sell off in risk-on assets marked the first half of 2022 and has left investors facing a dilemma.
Dip-buying is an obvious temptation for those with cash on the sidelines. The Nasdaq 100's +10% price rally from the lows of 24th May proved that potential profits could be made by those willing to step in. Others are wondering how to navigate the volatility and make it through to the other side.
One group, headed by some of the most respected investors in the market, is taking another approach. They say the markets could continue falling and, in some cases, that the crash is only halfway done.
Nasdaq 100 Index – Daily Price Chart – 2019 – June 2022 – Bear Market Territory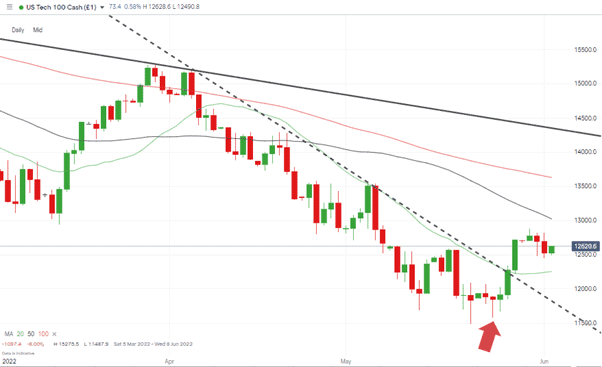 Source: IG
Michael Burry
Michael Burry of The Big Short fame has seen it all before. The head of hedge fund Scion Asset Management called the top of the housing bubble of 2008, and he notices alarming similarities between then and now. For those looking to step into the market, Burry's warning is that stocks could bottom out +50% lower than they were at the start of May 2022.
S&P 500 Index – Daily Price Chart – March 2019 – June 2022 – Burry's Worst-Case Scenario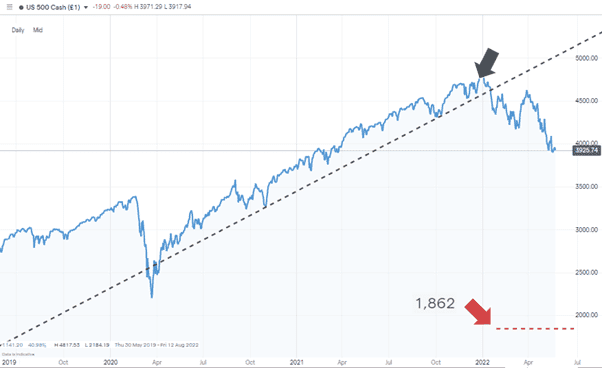 Source: IG
Burry points to historical precedent to highlight how stock market crashes have a habit of coming in waves. The first wave, what we're experiencing right now, is followed by a second, which can occur between one and two years later. His worst-case scenario for the S&P 500 index is that it craters to 1,862, price levels below those of the Covid meltdown of 2020
Lisa Shalett
Lisa Shalett is the CIO of Morgan Stanley Wealth Management and, as a more 'traditional' fund manager, is obliged to stay in equity positions rather than dash to cash. Her hands are tied to some extent which means she might not want to issue doomsday warnings on the scale of Burry, but she can see the stock markets falling another 5 – 10%.
Shalett's bearish outlook stems from the disappointing Q1 earnings figures posted by major corporations. She said:
"Negative earnings revisions and negative economic surprises could produce another 5% to 10% decline in the S&P 500."
As a result, she's rotating out of high beta stocks and into defensive assets. That might offer some protection, but the Q2 earnings season is only about one month away. That could be when more bad news converts into weaker stock markets.
Nasdaq 100 Index – Daily Price Chart – 2021 – June 2022 – Shalett's 10% Lower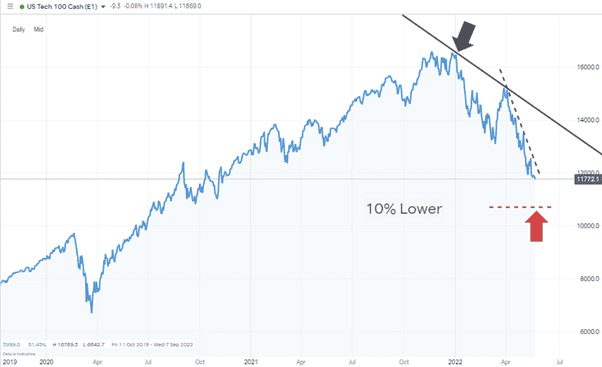 Source: IG
Bill Ackman
Billionaire hedge fund manager Bill Ackman's prediction of a further fall includes an outlined timeframe. He has tweeted that "Inflation is out of control" and stated that the US Fed has "lost the room." The Fed's next interest rate meeting starts on 16th June, and he thinks any hint that an approach other than super-hawkish would prolong the misery. He believes the Fed needs to "draw a line in the sand" and avoid "demand" destruction.
If you have been the victim of a scam, suspect fraudulent behaviour, or want to know more about this topic, please contact us at [email protected]