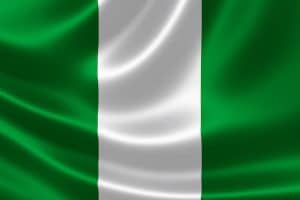 Two brothers are under suspicion of carrying out a large-scale foreign exchange scam in Nigeria which is believed to have affected over 3,000 people.
A former student at the Obafemi Awolowo University, 24-year-old Bowofade Adewuyi, and his 22-year old brother Adedotun stand accused of making fraudulent claims and deceiving investors.
The pair are believed to have run a company called BTD Multi-Global Company, which was set up in 2015.
According to local media reports in Nigeria, the firm said it would deliver returns of 20% each month.
However, in a familiar pattern for alleged forex fraud cases, by 2017 it was no longer possible to withdraw cash from the firm, and investors began to become suspicious.
The firm's offices, which were located in the city of Ile-Ife in Osun state in south-western Nigeria, closed down at around the same time.
In total, it is believed that around 3,500 people were scammed out of a total of two billion Nigerian naira – an amount equal to more than four million British pounds or nearly five and a half million US dollars at the time of writing.
Since the investigation began, Adedotun – the younger of the two brothers – was taken into custody when he visited a bank in April 2018.
Now, however, the Economic and Financial Crimes Commission (EFCC) is investigating the pair.
Overall, it is believed that the scheme was launched in February 2015 and stretched out until May 2017.
In an unusual move, some of the alleged victims of the scheme have given detailed, public accounts of what they said they experienced.
According to Pastor Olubunmi Adeleke, one of the alleged victims, the scheme appeared to revolve in part around binary options, a product notorious among legitimate brokers and traders.
"My investment is close to N12m, because I have two active accounts", he said
"We used to roll over our profits. Sometimes you can deposit N500,000. When the money increases to, say N750,000, you can leave it for another month to get 20 per cent of that sum.
"We started having issues about one year ago when he (Bowofade) said the company wanted to move from binary to premium options.
"He added that the market was low and we should give him a six-month grace period. He said within that time, nobody should withdraw money. We believed him until he ran away."
"Aside from myself, many other families have lost their money. A woman I introduced to the scheme recently passed on after she developed hypertension. In my own case, my wife, mother-in-law and two of my children lost money", he added.
According to Nigerian officials, the pair behind the scheme said that their firm was appropriately registered with regulators – when it, in fact, wasn't.
"The company fraudulently claimed in all its advertisement materials and terms of the agreement to be an investment company that is registered with all necessary regulatory bodies.
"The company further fraudulently claimed… to have taken out an insurance policy that will protect 100 per cent of invested capital of first time investors and 50 per cent of the investment balance (capital plus accrued interests) of existing investors in case of any loss", officials added.