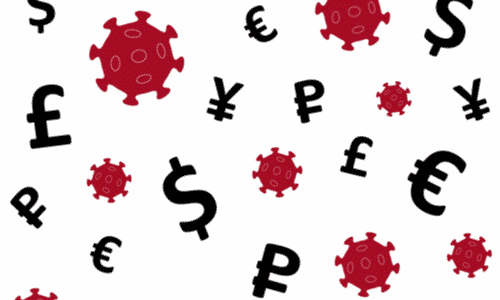 A groundswell of increasing risk appetite is moving through the markets. Price volatility has picked up over the last seven days with markets managing to focus on the good news rather than the bad. There's a lot of both, meaning prices are moving around considerably but trending upwards in risk-on asset groups such as GBPUSD.
The VIX Index
"Fear" as measured by the VIX index has drained out of the markets. Market insiders follow the index avidly and whereas it started February at price levels above 30, it has since fallen to 21.83.

Source: CBOE
The seven-day low of 20.98 printed on the 5th of February failed to break the psychologically important 20 price level, suggesting the move might not represent one-way traffic. The extent to which uncertainty creeps back into investor thinking appears to be heavily dependent on the vaccines' ability to mitigate the effects of new strains of the Covid virus.
Vaccine test data is proving good enough, just.
News agencies picked up leaked data from the Oxford-AstraZeneca team over the weekend. Tests suggest their vaccine is likely to be broadly less effective against the South African strain of the virus, but crucially it will reduce the number of hospitalisations.
Overflowing hospital wards are not an option which the world's leaders are willing to consider. A vaccine which is effective enough for their populations to be treated at home does open the door to lockdowns being lifted. This thinking is causing markets in Asia and Europe to have a strong start on Monday.
GBPUSD
The seven-day 1-hour price chart for cable shows the currency pair starting last week at almost the same price level. Over the same period, EURUSD was down 0.65%, the S&P500 index up 4.48% and US crude up 9.34%. This makes the 'unchanged' status of GBPUSD intriguing.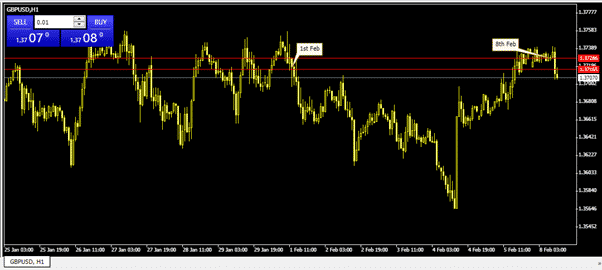 Source: Pepperstone
The tale of the tape does show that although GBPUSD started and ended the week at 1.3733, the intervening days were something of a rollercoaster. At the start of last week, USD showed some strength but that has waned.
The new occupants of the White House are now settled in and have been enticing investors with promises of more stimulus.
The fact that Friday's US jobs report failed to impress should not be too much of a drag on the equity markets. For stock traders, bad news can be good news as it affirms the likelihood of the US central bank and government flooding the economy with extra cash.
The Bank of England, at the same time, took a step back from negative interest rates.
Further price rises look likely for GBPUSD but the technical are mixed and failing to give off enough confirmatory signals to suggest anyone will be going all-in. In February, the hourly RSI has failed to breach 70 and during early trading of European markets has taken up a position halfway between bullish and bearish.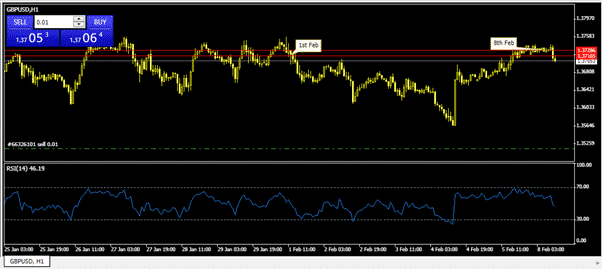 Source: Pepperstone
GBPUSD Pivot: 1.3705
Bullish Scenario: Long position > 1.3705
Target 1:           1.3745
Target 2:           1.3765
Bearish Scenario: Short position < 1.3705
Target 1:           1.3680
Target 2:           1.3655
If you want to know more about this topic, please contact us at [email protected]