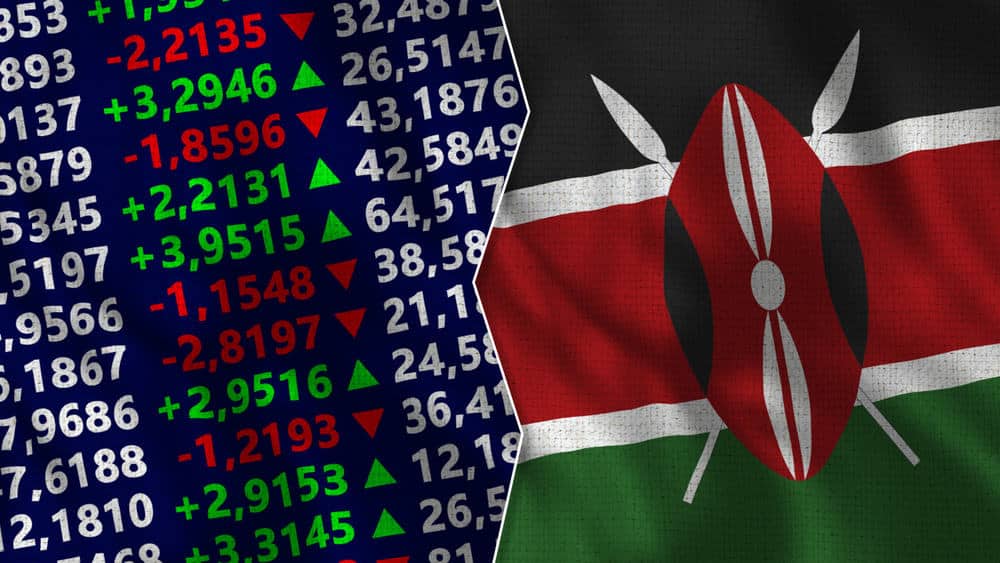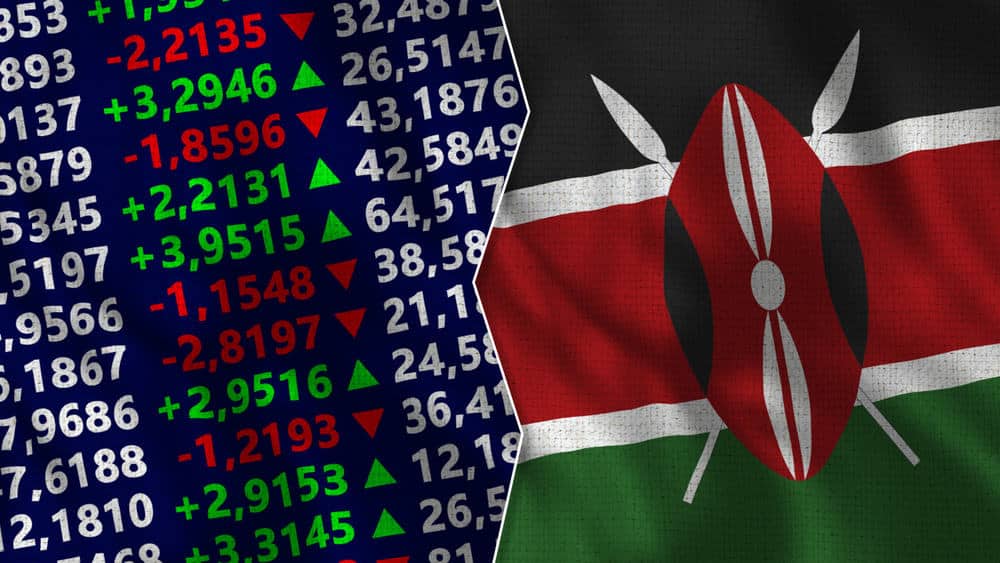 Introduction
With a population estimated to be more than 55 million and with nominal GDP of $116bn as of April 2022, the Republic of Kenya is a lower to a middle-income developing country from an economic perspective, but it is also the largest economy in eastern and central Africa. Other African countries such as Nigeria and South Africa may dwarf it, but despite apparent political corruption and related financial struggles, the nation has recovered from the COVID-19 pandemic, and its capital, Nairobi, continues to be a major regional hub for commercial activities.
Is forex trading legal in Kenya? Yes, forex trading is legal in Kenya and has been growing in popularity over the past decade. There is an active forex trading community of roughly 100,000 individuals. The regulatory watchdog in the country is the Capital Markets Authority (CMA). The CMA is an independent government agency tasked with supervising, licensing, and monitoring the activities of financial intermediaries within the country.
Although there are only a few local licensed forex brokers, it is legal to trade forex and to use any broker that accepts citizens of Kenya. You will not find the restrictive regulatory oversight that pervades the UK, Europe, and the US. Leverage of up to 1:400 is common among brokerage offerings, and traders can choose from any currency pairs or commodities that might be offered by a broker doing business within the country or soliciting from distant shores. Reports suggest that Kenyans prefer foreign brokers that are unregulated – a high-risk proposition.
The country's national currency is the Kenyan shilling (KES). It is regarded as one of the most stable currencies in east Africa, and it also serves as the national currency for the Sudan and Somalia. The KES is not a fixed rate regime. It freely floats in currency markets. The Central Bank of Kenya is responsible for maintaining price stability and financial liquidity within domestic financial markets in order to promote economic growth and employment. At present (April 2022), the exchange rate is 116 KES per US dollar, a material change from pre-pandemic years when the KES was roughly stable at 100 KES to the US dollar. Concerns over the country's debt load post-pandemic have plagued the KES valuation in the forex market.
Kenya does have a burgeoning middle class, comprising roughly 45% of the population. It is expected to grow 5% annually for the foreseeable future, due in part to Kenya's leadership position in the region, a thriving port in Mombasa, and its independence from commodity exports. As a result, the housing market is booming, the automobile industry is growing, and retail banking is expanding into such fields as mobile money. Even domestic tourism is getting a boost, and these signs bode well for growth in forex trading in Kenya.
For the five years before COVID-19, the economy was expanding at a rate of 4.7% per year, and poverty had fallen to approximately one-third of the citizenry. COVID-19 hit the economy hard. The shock curtailed international trade, tourism and urban services activity, but the country's dependence on agriculture as the mainstay of the economy limited how deeply the pandemic disrupted economic activity. The contraction in GDP was only 0.3%, and by all accounts, the nation is positively positioned for the future.
Following this brief overview, we will give more details about forex trading in Kenya. We will cover the rules and regulations, the regulatory oversight environment, taxes and the taxability of forex gains and losses. Lastly, we will provide a list of the best forex brokers that are currently seeking clients within the Republic of Kenya.
Is Forex Trading Legal in Kenya?
Retail forex and CFD trading in Kenya has expanded greatly in line with the stability and growth of the local economy. Other contributing factors have been young demographics, a more accessible and dependable internet service, and expanding mobile footprint, and tighter regulations. In August 2017, Kenya became the second country in Africa to fully endorse currency trading, when the CMA established a legal regulatory framework to encompass online forex trading. As a result, forex trading in Kenya is legal.
These new regulations have gone a long way to develop trust in this relatively new trading environment when compared to stocks and commodities. Trading volumes in Kenya now rank third behind South Africa and Nigeria. One favourable impact of the COVID-19 pandemic is that many people who stayed at home soon learned how to trade forex. Estimates are that the forex trading community grew by 80% during 2020 alone.
Forex trading in Kenya, however, is still in its early development stages, a period when fraud can victimise many newcomers to the activity. Telecommunications networks have improved, and the internet is cheaper, but traders still need to become more aware of the risks involved, be wary of pyramid marketing schemes and obvious scams, and learn to use leverage wisely. Leverage of 1:400 is the current limit authorised by the CMA.
Which Institutions Regulate It?
The CMA regulates all capital markets in Kenya, including stocks and foreign exchange trading. The Central Bank of Kenya has oversight over the nation's currency, the KES, and financial institutions in the banking infrastructure of the country. From time to time, the two government agencies have worked in tandem to combat fraud in Kenya.
In July 2021, the CMA cracked down on 40 unlicensed forex trading entities. Kenyans are free to trade with offshore forex brokers, and many have been tempted to send money to online forex operators in unregulated jurisdictions. Fraud has been prevalent. Observers note that Kenyans send money to these brokers, trade and then wait for withdrawals, but the funds never come. The two agencies put out a joint release during this crackdown warning citizens of these fraudulent practices in foreign locales.
Laws and Regulation on Forex Trading in Kenya
To its credit, the Central Bank of Kenya and its government repealed existing currency controls in 1993. The KES floats on the international forex market, and individuals, both residents and non-residents, are allowed to purchase or sell foreign exchange when transacted with an authorised dealer, and only up to an equivalent of $10,000. Amounts above this limitation are permitted, but only after documentation discloses the purpose of the transaction.
This rule is administrative to comply with reporting requirements of Anti-Money Laundering regulations, which came into play in 2009. Before this date, Kenya had been a transit point for illicit money transfers, but these new rules were a step forward by banks and financial institutions to dispense with the money laundering activities of the past.
The CMA has also established capital requirements for online forex brokers, which can range from 30 to 50 million shillings, depending on whether the broker is a non-dealer or a market maker. The regulator does not restrict the trading of contracts for difference (CFDs), but it has set a limit of 1:400 for leverage offered by licensed forex brokers.
---
Related Articles
---
What Taxes Apply to Forex Trading in Kenya?
The taxability of trading income, the net of gains and losses, is often a complicated topic. Laws tend to change from time to time, and there may be many circumstantial factors that apply based on personal considerations. However, in Kenya, taxes do apply on income, but may not if you reside outside of the country. Residents must report net gains as income on tax returns. Kenya also has a Turnover Tax (TOT), which applies to resident persons engaged in a taxable business (forex trading in this respect), but some exceptions and exemptions can apply. The TOT would apply to professional traders in the business of trading, but not necessarily to retail traders. It is always best to check with your professional tax advisor as to how these laws might pertain to your individual situation.
Is Forex Trading Taxable?
In many countries, if you have foreign-sourced income, it may not be taxable or might only be taxable when repatriated. Kenya is not one of these countries. If you are a resident and have forex trading net gains from offshore trading activities, you are required to report those net gains as income on your tax return. Once again, however, there may be exceptions and exemptions that could apply in your situation. Check with your banker and tax advisor for any rules in this arena or if any new currency restrictions might apply.
List of Best Brokers in Kenya for Forex Trading
If you are looking for the best forex brokers offering services to citizens of Kenya, we have reviewed the brokerage community at large and produced the following list of reputable, secure and trusted forex brokers. Any one of the brokers in this table is well worth your consideration.
Broker
Features
Regulator
Platforms
Next Step
77% of retail CFD accounts lose money

Founded: 1996


Your capital is...

Choose from four high-quality platforms.
Good trading conditions with fast execution speeds
Excellent research and analysis
Strong client protection
Winner of Most Popular Broker award for three consecutive years.

Fees and commissions are inline rather than market-leading.
Satisfactory rather than impressive range of instruments.

ASIC, CFTC, FCA, IIROC, JFSA, MAS
fxTrade, MT4
74% of clients lose money. Capital at risk.

Founded: 1999




- Trusted Global Market Leader
- Online FX & CFD Trading
- 180+  Global Markets, 84 FX pairs, 65 shares, 17 popular indices and more
- Forex, Indices, Commodities, Equities & Bitcoin
- Available to US traders

CFTC, CIMA, FCA, FSA, IIRO, NFA
FOREXTrader & MT4 for PC, MAC, iPhone, iPad and Android, WebTrader
Your capital is at risk

Founded: 2019




- Trade 15 cryptocurrencies
- Beginner friendly

-
eToro
Conclusion
Kenya's economy has been robust over the past seven years, which has led to a boom in online retail forex trading. Estimates are that as many as 100,000 Kenyan residents are active in the forex trading arena, which continues to grow at expanded levels. This activity, however, is relatively new by global standards, and fraud is a prominent problem. Choose your broker wisely from the list provided above, learn as much as you can about the art of trading currency pairs, and practice your trading strategy on a demo system before putting real capital on the line.
---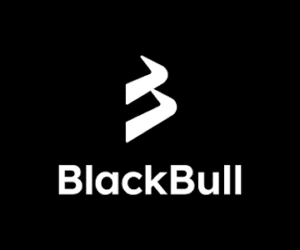 Forextraders' Broker of the Month
BlackBull Markets is a reliable and well-respected trading platform that provides its customers with high-quality access to a wide range of asset groups. The broker is headquartered in New Zealand which explains why it has flown under the radar for a few years but it is a great broker that is now building a global following. The BlackBull Markets site is intuitive and easy to use, making it an ideal choice for beginners.