Trading results like these fall into the high end of the spectrum, the reason for being patient. It is always important to remember, as well, that previous market results are never a guarantee of future outcomes. Markets are always changing. If they always moved as expected, there would be many more wealthy traders in our midst. Your goal is always to determine the nature of the market and adapt accordingly. The same strategy does not always work, the reason to develop many strategies and practice them for consistent application, depending on your assessment of market conditions.
At Forextraders.com, we strive to make your forex trading experience a favorable one. The only shortcut for experience is having a seasoned professional at your side, guiding your early efforts in this exciting, but high-risk, investment activity. We trust that this "Forex for Dummies" tutorial has been helpful, and wish you every success in your future endeavors into the fascinating world of foreign exchange. Feel free to peruse the many other helpful articles on our website to hone your trading skills, and remember to practice, practice, practice! Good Luck!
Ready to start trading? Get your new demo account with one of the best forex brokers here.
More Free Forex Lessons
subscribe to get a FREE BONUS LESSON, plus course updates, trade ideas and market news - straight to your inbox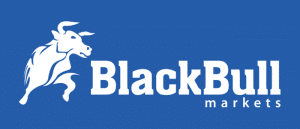 Forextraders' Broker of the Month
BlackBull Markets is a reliable and well-respected trading platform that provides its customers with high-quality access to a wide range of asset groups. The broker is headquartered in New Zealand which explains why it has flown under the radar for a few years but it is a great broker that is now building a global following. The BlackBull Markets site is intuitive and easy to use, making it an ideal choice for beginners.