Binary options have garnered enormous recent appeal from the retail training community, but this investment vehicle e has been around much longer in the private and institutional space. If you are looking for a firm that made their mark in the private space, then EmpireCapital is your company of choice. EmpireOption has one of the most advanced and reliable investment platforms in the whole the market, developed exclusively for private and institutional traders worldwide.
Located in Tortola, British Virgin Island, EmpireCapital is backed up by Lubona Enterprises Ltd., a British Virgin Islands company. Their goal is to provide traders the opportunity to intervene in the financial market with the most secure, reliable and intuitive platform. Empire Capital's technical team consists of economists and analysts whose goal is to help you make your investments, providing real time market information and assistance as they develop innovative investment tools, in order to simplify the creation of a successful trading strategy.
Their platform is proprietary, totally online, and has over 250 assets for trading across stocks, commodities, currencies, and indices. It also offers unique features and tools that facilitate the investor every opportunity to maximize their profits. With EmpireOption you can customize and improve your investment platform. The possibility exists to develop the most convenient trading strategy, providing versatility for your investments.
---
Features at EmpireOption
Trading in conventional binary options mode, profits varies between 65% and 75%. However EmpireOption gives you the opportunity to operate in two new modes: "Option Builder", where you can choose from different combinations of profits and returns (up to 85% profit), and "One Touch", where you can get up to 500% profit. EmpireOption has three levels of membership, each according to the amount on deposit on account. As users level up, they will unlock more and better tools to empower their platform. There is also a current "Refer a Friend" promotion that will add 50 units to your account. The account classifications and deposit ranges are as follows:
Bronze account: $200 — $999
Silver account: $1,000 — $9,999
Gold account: $10,000+
---
Platforms
EmpireOption offers a simple and intuitive platform, which facilitates trader's daily operations. There is no need to download, and traders can access their platform from everywhere, thereby facilitating instant preparation for upcoming opportunities of the market. In response to market necessities, EmpireOption developed the only mode in binary options where you can customize your investments according to your favorite strategies and financial market's flow and ebb. Options Builder allows the trader to use market's data as best as possible, enabling the trader to determine the level of exposure to benefits he or she wishes to attain and the exact time of closure of the operation. To make the traditional operative more flexible and to maximize benefits for traders, EmpireOption also offers two unique types of investments: "Double Up" and "RollOver".
---
Deposits and Withdrawals
EmpireOptions grants its customers the option to make their deposits either in Euros or USD. EmpireOption offers many different ways to deposit into your account such as: credit and debit cards, bank transfers and deposits, as well as deposits though e-wallets. There is no upper deposit limit, however, the max amount of investment in any number of simultaneously open options cannot be over USD $1,500 (or its equal in Euros). The max allowed investment in a single option is USD $1,000. Withdrawals are handled quickly, subject to certain limitations and rules, via the same method used for deposit.
---
Customer Support
EmpireCapital provides 24/7 live-chat support for all accounts, and for Silver and Gold memberships, a personal account executive is also provided. The technical support team is comprised of economists and financial analyst's whose goal is to provide a seamless and straightforward experience for all traders.
---
Best Features
EmpireCapital is a leader in the binary options industry with year's of experience developing their "user friendly" trading platform. Traders also have the capability to tailor their option variables to suit their strategy, allowing for flexibility in constructing your binary option payoff criteria. Commodities, currencies, stocks, and indices can be traded over one of the broadest offerings in the market, including more than 250 individual items.
In addition, all activities are regulated and audited according to Eurozone standards, there is no inflation or currency exchange risk, and all online sessions are encrypted using the highest security standards available. Safety, security, flexibility, and a revolutionary trading platform make EmpireCapital a tough team to beat in this highly competitive industry.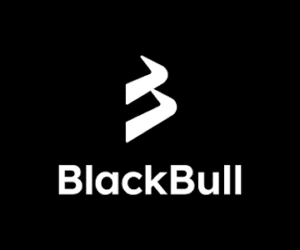 Forextraders' Broker of the Month
BlackBull Markets is a reliable and well-respected trading platform that provides its customers with high-quality access to a wide range of asset groups. The broker is headquartered in New Zealand which explains why it has flown under the radar for a few years but it is a great broker that is now building a global following. The BlackBull Markets site is intuitive and easy to use, making it an ideal choice for beginners.
Please be advised that certain products and/or multiplier levels may not be available for traders from EEA countries due to legal restrictions.