Since gaining independence in 1957, Malaysia has been an economic success story, diversifying its output from primarily agriculture and natural resources to manufacturing and service-oriented activities, much in the same way as did China. In fact, according to a Price Waterhouse study, GDP on a purchasing power parity basis will grow from $1tn to $2.8tn by 2050. GDP growth slowed from 2017 through 2019, and COVID-19 brought about a contraction of 5.6% in 2020, but growth did resume in 2021.
This economic growth has fuelled interest in the local citizenry in foreign exchange trading. Estimates are that over 200,000 Malaysians currently trade currency pairs with a broker. Many of these traders have also learned the benefits of trading contracts for difference (CFDs), such as the low cost of entry and the fact that there is no need to buy the underlying asset in the market. If you want to learn more about how to start CFD trading in Malaysia, how it is regulated, and how easy it is to get started trading forex, then read on.
Why Trade CFDs in Malaysia?
The constitutional monarchy of Malaysia obtained its independence from British rule in 1957. Over the next 10 years, additional British crown territories in the South China Sea were combined to form modern-day Malaysia. Government officials moved quickly to expand the local economy beyond agriculture and natural resources. As a result, GDP growth has averaged 6.5% annually for nearly 50 years. It is now the third largest economy in Southeast Asia. Despite a slight COVID-19-induced slowdown, the economy has rebounded and the Malaysian miracle continues.
Within this newly industrialized market economy, residents of Malaysia have been seeking other sources of income ever since the pandemic took hold in 2020. One survey revealed that nearly 80% of the population of working age, roughly 12 million people, is aware of the forex market. Another survey estimates that 215,000 local individuals are actively trading currency pairs every month with as much as $76m in monthly turnover. Brokers across the globe view Malaysia as an untapped market and have flocked to the country to offer their services.
Malaysian citizens are quickly becoming aware of both forex and CFDs via ads on social media platforms or other avenues of online advertising. The best regulated CFD brokers are behind many of these marketing attempts, offering the safety and security of dealing with a broker regulated by ASIC, CySEC and the FCA. Since Malaysians' awareness of the intricacies of forex trading is at its nascent stage, the propensity for fraud is high. Regulators across the region have been actively warning consumers of the risks involved.
As awareness of the forex market has grown, Malaysians have learned to appreciate the many benefits of trading CFDs. This popular trading method has gained a faithful following due primarily to the low level of capital required to trade with these instruments. A CFD allows the trader to speculate on the price movement of an asset alone without having to purchase the underlying asset up front. Leverage is also available, and although the contract is between you and your broker, the prices for determining gains or losses come from highly liquid forex providers.
When trading forex CFDs, commissions or fees are not typically assessed. The trader must absorb the 'Bid/Ask' spread on the front end and when exiting the trade, but the best CFD brokers charge very tight spreads as the market is very competitive. Leverage is also available to expand your position in the market, which also increases the impact of the spread. After the purchase spread is assessed, your trade will initially be in a negative value position. Margin calls are a possibility, which could result in your position being closed by the broker. Another benefit is that many brokers do not restrict either shorting or day trading.
However, it can be easy to forget that forex and CFD trading is high risk. The forex market can be very volatile, producing whipsawed pricing fluctuations at a moment's notice. Risk management techniques are important tools to ensure that your account value is not quickly eroded. You must approach the market in a disciplined fashion, and rely upon a step-by-step trading strategy, practised and fine-tuned on a broker demo system before putting real capital on the line. There are no shortcuts to success. Practice time is invaluable.
---
Related Articles
---
Who Regulates CFD Trading in Malaysia?
The Bank Negara Malaya (BNM) is the central bank for Malaysia, responsible for monetary policy and the country's national currency, the Malaysian ringgit (MYR). The Securities Commission of Malaysia (SCM) is responsible for licensing all intermediaries that support the dealing of securities and commodities in local capital markets. The SCM is tasked with regulatory oversight of the forex industry, and legislation was adopted in 2018 to address CFDs specifically. CFD trading in Malaysia is legal.
Any brokers that wish to offer CFDs to residents of Malaysia must be authorised by the SCM and comply with its rules and standards of operation. These rules require licensed brokers to maintain specific capital levels, educate consumers as to the risks of CFDs, and contribute to the nation's Capital Market Compensation Fund. The latter fund protects consumers when a brokerage firm goes bankrupt. The MYR floats in the forex market, and there are no restrictions on trading it. It has been stable over the past five years, averaging 4.2 MYR to 1 USD. Today, the rate is 4.4.
A step-by-step guide how to start trading forex in Malaysia
Due to its economic growth, financial infrastructure and stable currency, Malaysia has become a highly sought-after market by the forex brokerage community. We can help you find the best broker for trading CFDs in Malaysia, which can either be local or regulated by the top-tier regulators across the globe. When you feel familiar with forex terms and with what it takes to become a successful trader, here are five easy steps to get started trading forex in Malaysia:
Choose a Broker: The staff at Forextraders has simplified this task for you. Our list below only includes the very best regulated brokers with great reputations, low costsand excellent performance track records. Each will allow you to try out its demo systems before applying for an account. Choose one with a user-friendly trading platform.
Broker
Features
Regulator
Platforms
Next Step
74% of clients lose money. Capital at risk.

Founded: 1999




- Trusted Global Market Leader
- Online FX & CFD Trading
- 180+  Global Markets, 84 FX pairs, 65 shares, 17 popular indices and more
- Forex, Indices, Commodities, Equities & Bitcoin
- Available to US traders

CFTC, CIMA, FCA, FSA, IIRO, NFA
FOREXTrader & MT4 for PC, MAC, iPhone, iPad and Android, WebTrader
Your capital is at risk

Founded: 2019




- Trade 15 cryptocurrencies
- Beginner friendly

-
eToro
Open & Fund an Account: International law requires a broker to obtain private identity information from you toopen an account. After submitting these materials, approval can come quickly. Funding is next. It is best to start small, roughly $500 to $1,000. Use a broker funding method that suits you and your bank.
Make Your First Trade: Do not trade in real time until you are comfortable with your broker's platformand you have developed a plan of attack. Your plan can be as easy as moving average crossovers or using a combined approach supported by several technical indicators. We can also help you here. Practice your plan on a demo system until you have recorded at least a dozen or more winning trades. When you feel that the time is right, buy a small position in the market with your favourite forex pair and close it as per your plan.
Manage Your Risk: Make good use of risk management techniques. They will guide your appraisalof setups, position sizing, protecting your position from sudden reversals in the market, and the taking of profits when you have a winning trade.
Enjoy Your Profits: Lastly, enjoy trading. Yes, you will have winning trades and profits to enjoy,but you will also have losses. Learn from them and look for a new opportunities.
Conclusion
Trading CFDs is a legal activity in Malaysia, and residents of this thriving country are becoming more and more aware of the benefits of this trading genre. As there is no need to buy actual lots in the market, the capital required for trading a CFD can be extremely low. CFDs have wide access to financial markets, and leveraged trades can magnify your profit possibilities. Margin calls can happen, however – a reason to be very mindful of your risk exposures.
Do you want to get started trading CFDs in Malaysia? There are many reputable brokers to choose from, and we can help you find the very best one for your individual trading style. Our list of brokers only includes the best and highly regulated ones so that you can feel safe and secure when using them. Be wary of solicitations of non-licensed brokers that offer tempting deals. These brokers may be high risk, capable of fraud or have bad business practices. These brokers are not covered by the national compensation fund. Stay safe and secure and enjoy CFD trading.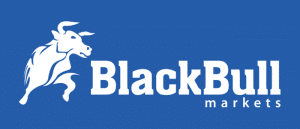 Forextraders' Broker of the Month
BlackBull Markets is a reliable and well-respected trading platform that provides its customers with high-quality access to a wide range of asset groups. The broker is headquartered in New Zealand which explains why it has flown under the radar for a few years but it is a great broker that is now building a global following. The BlackBull Markets site is intuitive and easy to use, making it an ideal choice for beginners.