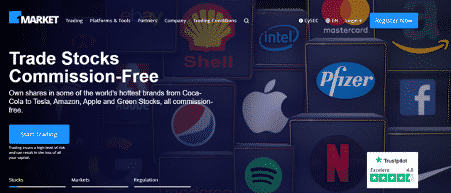 Traders' Viewpoint
1Market has brought a fresh approach to the online brokerage sector. It's packed full of innovative features and has crisp functionality. As might be expected from a new entrant, the range of products is not overwhelming, which will suit some, particularly beginners. That might change as the firm develops but what is offered right now is more than sufficient for most traders.
One impressive feature is the feeling that the platform has made the most of the most recent advances in technology. The moving, rather than static imagery, won't necessarily make you a better trader but points towards the platform being set up with the latest gadgets – some of which might help improve returns.
There are two trading platforms on offer. One is an in-house WebTrader service which is very good. It's packed full of powerful software tools and has a nice feel to it. The second is MetaTrader's MT5 platform which is widely regarded as one of the best platforms available. This platform comes with market-leading gadgets and trading tools and its popularity means that MT5 has been user-tested to destruction so is a robust and reliable option.
Trading with 1Market is super-easy. The dashboard is uncluttered but all the tools you need are close to hand and easy to draw upon. We particularly liked the upgrades the broker has made to the Economic Calendar that is typically a fairly standardized product but has been turned into a really useful tool thanks to 1Market's approach.
About 1Market
Launched into the market in 2021, 1Market is a Cyprus based and CySec regulated online broker which has made an impressive start.
1Market is a brand owned and operated exclusively by Cyprus based firm Exelcius Prime Ltd. It adheres to MiFID II (Markets in Financial Instruments Directive) standards as laid out in European Union law that oversees safe-practice regulations and standards for financial and investment firms within the EEA. As a European financial services provider, 1Market is also regulated and licensed by the Cyprus Securities and Exchange Commission (CySEC) under L. 87(I)/2017. That license permits it to provide investment services and to take part in investment activities.
Who does 1Market appeal to?
1Market has ticked a lot of the necessary boxes to make sure it comes across as a legit broker but it's also got a few neat innovative features. The social trading area of the site is particularly useful and the algo based sentiment indicators which form part of the 1nsight feed provide real-time insight into the mood of the market. Which is something traders of all levels of experience will appreciate.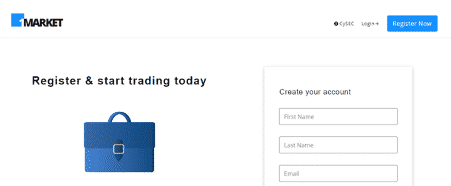 The visuals are also very appealing. Both desktop and phone platforms have a crisp aesthetic which makes navigation easy. That will be particularly appealing to beginners but it also helps more advanced traders go directly to the parts of the site that they want to visit.
Account types
1Market offer a total of six different account types. A closer look at the T&Cs suggests that there isn't that much of a difference between some of the different account types. It's still good to have a choice but if the range was streamlined 1Market would still be in a position to provide clients with a best-fit account, but it would make selection slightly easier.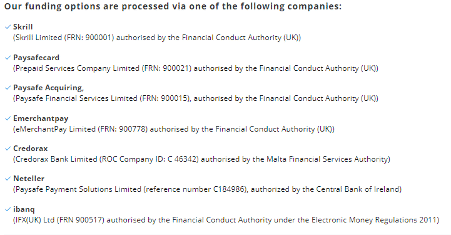 The entry-level Mini account has a minimum balance requirement of $500 which is considerably higher than the market average. There is some benefit in new and beginner traders being offered the chance to start trading cash in small amounts. That is still possible at 1Market but would require clients to ensure they stay disciplined.
At the other end of the scale, the VIP account has a minimum account balance of $100k. Any account that is larger than $5k benefits from personal push and SMS notifications and exclusive market updates.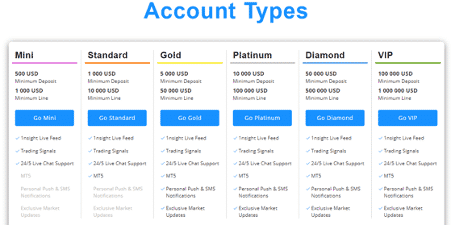 Those who meet certain criteria can upgrade their account to Pro Trader status. That status of account has different T&Cs including leverage terms of up to 1:400 but clients are obliged to forego the protection offered by the Investor Compensation Fund (ICF).
Markets and territories
Depending on where you are domiciled, you'll be directed to either the Global or EU platform. 1Markets offers trading to citizens of most countries around the world. One notable exception is the USA. According to Federal Trading Regulations, American citizens are not permitted to trade on the platform. Therefore, 1Markets does not offer any trading services to US permanent residents, or citizens.
Instruments and spreads
1Market operates using fixed spreads. This takes some of the guesswork out of trade execution which is something associated with trading using variable spreads. With fixed spreads, there's no need to constantly check the current market conditions, but the trade-off for that consistency is that fixed spreads can, on average, be slightly wider than variable ones. The spreads at 1Market are in line with the peer group which means clients can trade with confidence.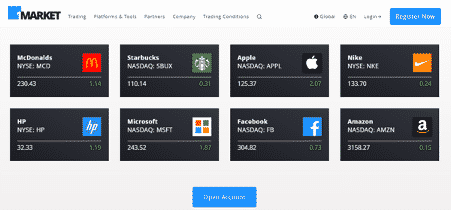 There are more than 650 markets to choose from. That means all the major global exchanges and asset groups are available with CFDs on currencies, stocks, indices, commodities and ETFs and cryptos.
Fees and commissions
Stock trading in more than 450 equity markets is commission-free. Forex trades at 1Market are also commission-free, with the broker instead keeping pricing transparent by making their revenue out of the difference between the buy and sell price – the bid/offer spread.
The overnight charges relating to CFD positions are in line with the peer group and 1Market does not charge clients for withdrawing funds.
Platform Review
The MetaTrader MT5 platform is one of the most popular retail platforms in the world. It's tried and tested and is a great base for any kind of trading strategies. The ability to bolt on algorithmic models makes it the go-to platform for experienced systematic traders but all types of traders can make use of its super-powerful research and analysis tools.
The proprietary WebTrader platform at 1Market is something of a revelation. It makes the most of 1Market being a new entrant with a range of up-to-date tech upgrades that result in the WebTrader platform providing an innovative and straightforward approach to high-speed trading.
The WebTrader platform comes with neat filters that allow you to sort stocks using various metrics, such as Earnings Per Share (EPS) or Dividend Yield. These are useful ways to fine-tune your stock selection and having them available to hand takes some of the legwork out of research and analysis.
Mobile Trading
As might be expected the 1Market WebTrader App has a user-friendly feel. The markets are easy to navigate, each one coming with a price chart, a break-down of existing positions and a breakdown of market conditions such as opening hours and possible leverage terms.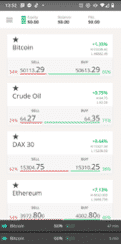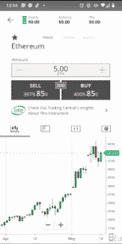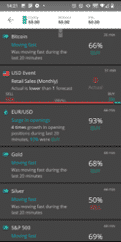 The market sentiment indicators are included and have a handy time-stamp feature so that it's possible to track how the market mood is shifting. These are well suited to trading on the move as it's possible to get a clear view of market activity thanks to the work of 1Markets algos. This is a very welcome addition. Some of the other additional services aren't on the mobile platform but as 1Market is a new entrant to the sector we would expect these upgrades to be included shortly.
Social trading and Copy trading
The 1nsight social trading feature at 1Market is a neat tool. It uses intelligent algorithms to analyse the activity of thousands of traders. The service extends to all the asset groups on the platform and provides real-time, data-driven information on community sentiment.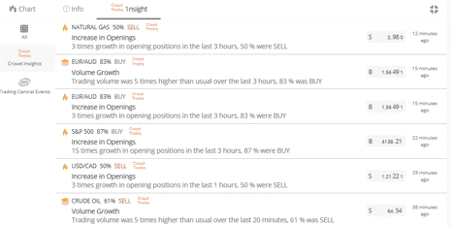 Copy trading is available via the 1Market Social app and is supported in 11 languages.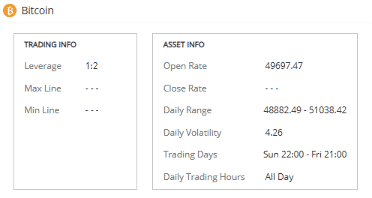 Crypto
The major crypto markets such as Bitcoin, Ripple and Ethereum are available to trade. There isn't a wide range of cryptos available but those which are there can all be analysed using the trademark research tools which help 1Market stand out from the crowd.

Charting and Tools
MetaTrader's MT5 platform has some of the highest-ranking charting tools in the market. Its default setting includes more than 30 trade indicators and many more can be downloaded and bolted on if required. The WebTrader platform is anything but a second-rate offering. The studies available on that platform's charts range from ADX/DMS to ZigZag. Not only is there plenty to choose from, but the chart graphics are particularly easy on the eye – which all together opens the door to easier trade analysis.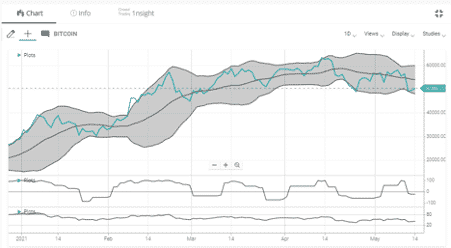 The third-party research service Trading Central has a really strong reputation in the trading community. Clients at 1Market who deposit $1,000 or more receive full access to Trading Central's technical market analysis.

The third-party research service Trading Central has a really strong reputation in the trading community. Clients at 1Market who deposit $1,000 or more receive full access to Trading Central's technical market analysis.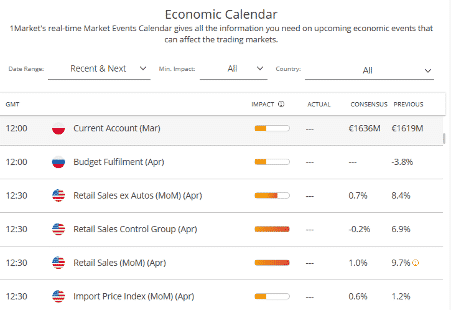 The third-party research service Trading Central has a really strong reputation in the trading community. Clients at 1Market who deposit $1,000 or more receive full access to Trading Central's technical market analysis.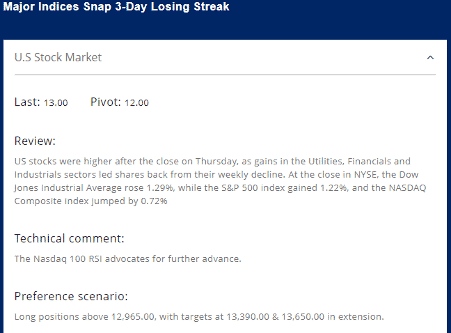 The Financial News report provides market insight in a handy and brief one-and-a-half-minute long video – it's ideal for those looking to catch up with the markets while on the move. The Daily Market Reports are in written format and supply all the key technical analysis indicators on all the major markets.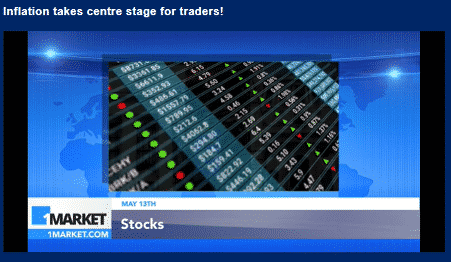 Trader protections by territory
It's safe to say that 1Market has got the basics right in terms of regulatory licensing. The Cyprus Securities Exchange Commission (CySEC) with which it holds a license is a Tier-1 authority. Non-EU/Global clients fall under the regulatory protection of the Global Financial Services Authority (GLOFSA), in the Marshall Islands.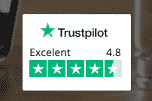 com is owned by Podora LTD, Trust Company Complex, Ajeltake Road, Ajeltake Island, Majuro, Marshall Islands MH96960.
eu is a trading name of Exelcius Prime Ltd, a Cyprus Investment Firm authorized and regulated by the Cyprus Securities Exchange Commission (CySEC) with license number 366/18, incorporated and located at 254 Archiepiskopou Leontiou A, MAXIMOS COURT A, Floor 7, Office 73 & 74, 3020 Limassol, Cyprus.
The CySEC license which 1Market operates under means they have to comply with international Anti-Money Laundering (AML) rules. This provides a layer of additional protection to clients. Any funds paid into a brokerage account at 1Market can only be returned to the account from which it came. The broker can't forward funds to anyone else which cuts back on the risk of a scammer getting hold of your funds.
How to open an account
Signing up to the 1Market platform takes just a few minutes. All that is required to get started is an email address and telephone number. Once on the site, you immediately get a taste of how it works with major markets on display in the heart of the trading dashboard. The administrative areas of the site are on the left-hand toolbar and clicking on the User Account button takes you through to the section of the site where you can input more personal details to sign up to a fully functioning real cash account.
As with all regulated brokers, 1Market ask new clients a range of questions on trading experience and investment objectives. There aren't necessarily any right or wrong answers – the questions just allow the broker to build a profile for you and ensure they apply the appropriate client care measures. Working through this process doesn't take very long and is a reassuring sign that you're signing up with a regulated broker.

The online application process can be completed from a desktop or mobile device and when finished you're ready to deposit funds into your new account. There is a range of payment providers to choose from; however, credit and debit cards are typically the most popular transaction methods as processing times can be instant. It's worth checking to see if any third-party fees will be charged.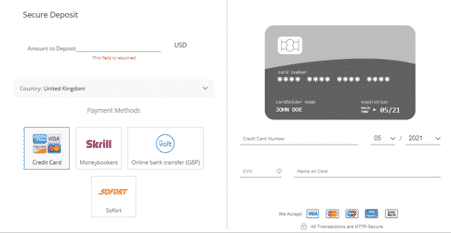 Customer support
The 1Market customer support team can be contacted 24/5, by phone or online messaging / email. There isn't a Live Chat function but if forced to choose between phone and chat support most traders would go with the option that allows you to speak to someone directly. That personal contact usually results in issues being resolved quickly.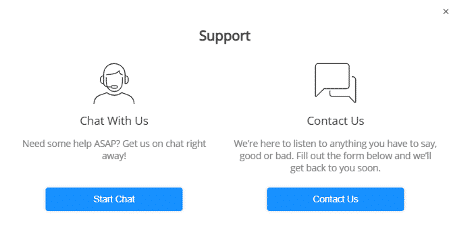 The round-the-clock coverage is a big plus point for 1Market and puts it into the same category as bigger and established brokers. Making that decision is a sign that this broker intends to make a name for itself.
The bottom line
There has been a heap of new brokers entering the sector and the 1Market approach helps them stand out from the crowd. Basics such as 24/5 customer support and the MT5 platform form a solid foundation but some features of the service are particularly useful. The innovative economic calendar is a relatively simple upgrade but one which will help traders keep on top of the markets. In addition, the user-friendly functionality makes the platform a delight to navigate. The social trading features are more far-reaching in scope and indicate that the broker has positioned itself as a trusted, innovative business that looks set to attract a lot of new clients.
FAQs
How can I open a demo account with 1Market?
This takes moments to do. Simply clicking here will take you to the registration page. After inputting some basic information you'll be taken directly into the 1Market trading platform. When it comes to onboarding to a Live account that process is also done online using a desktop or mobile device.
Does 1Market offer an Islamic account?
Yes. 1Market offers Islamic account types upon request. The trading services and conditions of Islamic accounts are dependent upon each client's profile and are in line with the T&Cs of their existing accounts, notably Mini Accounts, Standard Accounts, Gold Accounts, Platinum Accounts, Diamond Accounts and VIP Accounts.
How can I change leverage with 1Market?
Yes. One of the plus points of 1Market is that the platform allows you to adjust leverage on your activity on a trade-by-trade basis. This puts you firmly in control of your risk management.
How do I withdraw money from 1Market?
It is done online by accessing the administration area of your account profile. 1Market processes all withdrawals within three business days of the request being received. Exact timings are influenced by the terms applied by the third-party payment processor that you have used. 1Market does not charge a transaction withdrawal fee.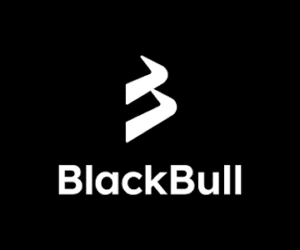 Forextraders' Broker of the Month
BlackBull Markets is a reliable and well-respected trading platform that provides its customers with high-quality access to a wide range of asset groups. The broker is headquartered in New Zealand which explains why it has flown under the radar for a few years but it is a great broker that is now building a global following. The BlackBull Markets site is intuitive and easy to use, making it an ideal choice for beginners.
Please be advised that certain products and/or multiplier levels may not be available for traders from EEA countries due to legal restrictions.