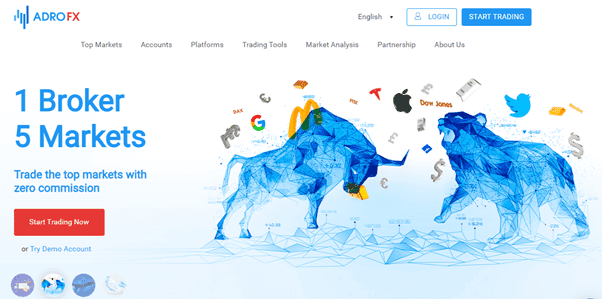 Traders' Viewpoint
AdroFX is a relative newcomer to the broker sector, but it has used that to its advantage by designing a platform that certainly meets traders' needs. Established in 2018, the broker has not yet had time to develop a vast range of markets to trade, but it does offer the core markets with competitive terms and a few nice-to-have bonus features thrown in.
The trading experience is up there with the best on offer, thanks to AdroFX choosing to offer clients MetaTrader's MT4 platform. MT4 remains the benchmark by which other platforms measure themselves, and the fact that it is the most popular retail FX platform in the world speaks for itself.
Most who have traded before will be familiar with MT4's crisp aesthetic and surgically sharp charting tools. It's also been tested to destruction thanks to the millions of users who have used it over the years. Also, there is a flourishing online community of MT4 users to consider. Crowdsourcing ideas or drawing on the thoughts of others is always helpful when trading.
Three standout features of the AdroFX platform are the Allpips dashboard, the ability to fund accounts using crypto and the bonus features, which include a 100% Deposit Bonus.
Allpips is a neat addition to the MetaTrader suite of platforms and allows for Copy and Social trading, which is always attractive to beginners.
The other two features, the ability to fund using crypto and the presence of deposit bonuses, will divide opinion. There's no getting around the increasing role that cryptos play, and everyone likes being given free money to trade with.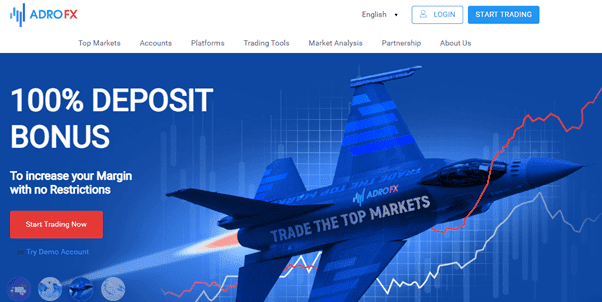 About AdroFX
AdroFX has an international feel to it. It was founded in 2018 and provides its global client base with a wide range of trading products and services. The emphasis is on transparency and pushing the boundaries in terms of innovative technology and trading tools.
The management team comprises industry professionals with decades of experience in Financial Markets, the Banking Sector and Fintech. They adopted the best practices of the broker sector and made the most of technology upgrades to ensure their clients are provided with just what is needed to take their first steps into the market.
The customer-centric approach has resulted in the functionality of the AdroFX site and its trading platforms being designed to be user-friendly.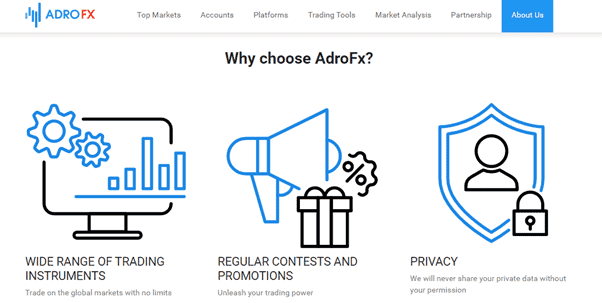 As with other new brokers, there are some areas in which the firm could develop and expand its operations, and it is making progress in terms of tech infrastructure, Copy Trading and T&Cs. The improvement is reflected by the growing client base and the fact that traders from more than 200 countries already use AdroFX to trade the markets.
Who does AdroFX appeal to?
AdroFX is regulated by two different financial authorities, with the protection allocated to each client depending on where they live. The regulators are recognized names, but some might not regard them as Tier-1 authorities. However, they offer clients a degree of protection if something does go wrong.
AdroFX will appeal to those who can look past the decision to gain regulatory licences from SVGFSA and VFSC, and there are, at face value, at least some benefits from doing so. The Deposit Bonus offers to new clients involves the broker backing up any deposits with additional funds; also, plenty of traders are looking to fund their trading using crypto.
The core trading platform is hard to fault, and the T&Cs in terms of spreads and inactivity fees are in line with the peer group. The 1:500 leverage rates on offer trump the 1:30 maximum offered by brokers regulated by Tier-1 authorities. That facility will undoubtedly appeal to some traders.
Account types
There are ten different accounts from which to choose. That might, at first sight, appear overwhelming, but four relate to the Allpips platform and six to MT4. They cater to a wide range of trading profiles, meaning beginner and Pro traders can find the best account for their needs.
The Allpips Crypto account will catch the eye of crypto traders. It can be funded using Bitcoin or Ethereum and has a minimum account opening requirement of $100.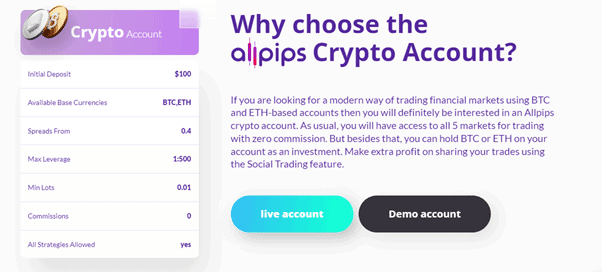 The Allpips Fiat account has similar functionality to the Allpips Crypto account, but it is just funded with fiat currency. The two remaining Allpips accounts are the Cent account with a minimum opening balance requirement of only $25 and the Allpips Demo account. Both accounts are ideal for those just starting in trading or considering using Copy and Social trading for the first time.
The three main accounts on the MetaTrader4 platform are Pro, Premium, and Standard, with the T&Cs associated with each varying according to the size of the deposit made. The Swap-Free account ticks the box for those looking to carry out Shariah-compliant trading, and the MT4 Micro and Demo accounts are that platform's entry-level accounts that are ideal for those who are new to trading.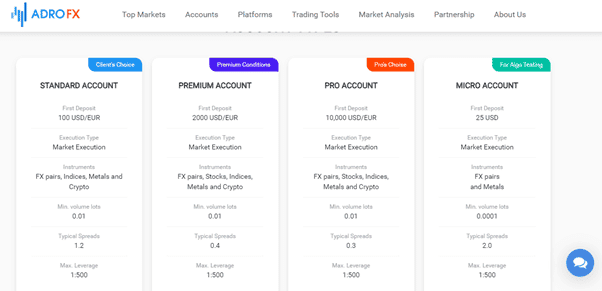 Markets and territories
The company targets a global client base but does not currently accept clients from the USA, Germany, Japan, Canada, or New Zealand.
Instruments and spreads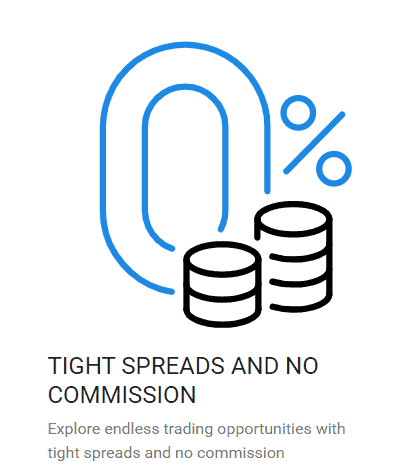 AdroFX has been operating for a relatively short time, so it doesn't yet offer the most extensive range of markets. That being said, the progress made in a short period is impressive enough, and the 115+ markets on offer cover a wide range of asset groups.
There are 60+ forex pairs to choose from, with the spread on major currency pairs starting at just 0.4 pips. Cryptos on offer include Bitcoin, Ethereum, Litecoin and Ripple. There are nine global stock indices to trade, including those of Japan, France, and the US. The commodity markets on offer include gold and silver, but the oil market is unavailable.
The number of markets on offer is in line with the standard offering of the MT4 platform but is supplemented by the addition of tens of single stock equity markets, including all the big US names and the FAANG stocks.
Fees and commissions
The fee schedules at AdroFX are refreshingly transparent. There are no additional commissions on trades, so the only costs to put on a position are included in the bid-offer spread. So, at face value, some of the spreads might appear to be slightly wider than the market average but makes calculating the cost-benefit of a strategy a lot more straightforward.
Operational costs are also limited in number and scale. There are no fees charged on deposits, and the inactivity fee of $5 only kicks in after six months of no trades being booked, so it should be manageable for most traders.
Platform review
The ever-popular MT4 platform remains the 'go-to' option for millions of traders around the globe. Its intuitive functionality and neat aesthetics allow traders to focus on what is important.
Behind the user-friendly interface sits an impressive trade execution infrastructure and a host of powerful software features. It's possible to set your AdroFX account up for VPS trading to ensure you're trading in the heart of the market. The average trade execution time at AdroFX is quoted as an impressive 11.07milliseconds.

The AdroFX Trading Signals feature is a neat add-on. It's been developed by AdroFX analysts and is designed to identify and report trading opportunities in real-time. Beginners often report that interpreting price moves and converting them into trade entry and exit points can be challenging, and the Trading Signals package is designed to help with that.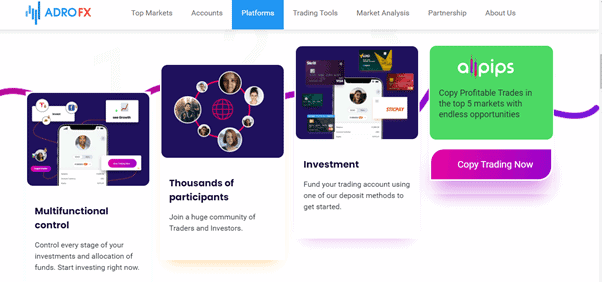 The Allpips platform is stand-alone and cloud-based, so it's possible to manage your trading activity anywhere you can access an internet connection. It is the home to thousands of experienced traders who are willing to share their trading ideas, and it's even possible to hook up your account to follow the lead of others and trade when they do.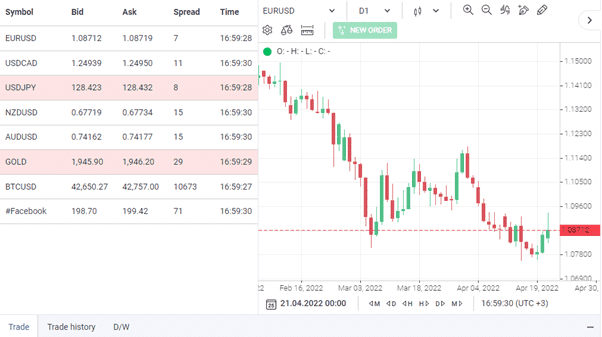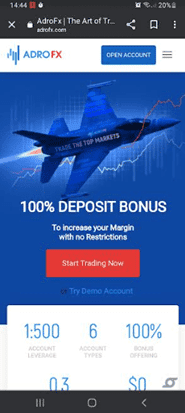 Mobile trading
The AdroFX functionality transfers well to the smaller screen of handheld devices. They can even be used to register accounts and process payments making the AdroFX Apps ideal for those looking to trade markets on the go.
The MT4 platform is compatible with Android and iOS devices and is available in WebTrader format, requiring little more than an internet connection for users to access their accounts.
Social trading and copy trading
AdroFX has done well to include Allpips among the range of platforms on offer. Allpips represents one of the latest moves by IT firms into the world of Copy and Social Trading and incorporates a lot of the tried and tested functionality of established platforms.
Those looking to Copy trade can carry out granular level analysis on the track record of traders they are considering using and then track their shortlist before signing up to use their signals on their account. The profit share that goes to leading traders is variable and can be relatively high for the most successful traders. We saw some profit share commissions as high as 30% during trading. The hope is obviously that by incentivizing the best traders to share their trades, the platform creates a win-win situation.

Crypto
AdroFX is a broker that has set out to be crypto-friendly. Accounts can be funded by the likes of Bitcoin and Ether, and those instruments can also be traded. One feature which will appeal to crypto speculators is the ability to trade crypto in CFD form rather than only buying it outright. That opens the door to CFDs' added functionality, which includes the ability to sell short and scale up on exposure by using leverage.
Charting and tools
The charting package offered by MT4 is widely regarded as one of the best in the market. The graphics on the platform are razor sharp and can be set to three different colour settings, and there are nine different timeframe settings.

All AdroFX clients are set up with an impressive default package of 50+ trading indicators designed to be effective in trending, sideways, and breakout market conditions. Whilst that number of tools is sufficient for most, the neat functionality of the MT4 platform allows users to download different tools provided by third parties, many of which are free to use. It also has a user-friendly 'trading robot' to help clients take the first steps towards automating their trading decisions.
Education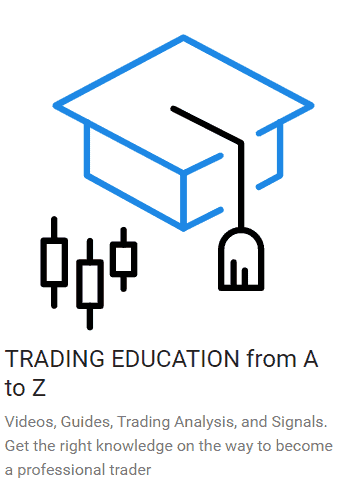 The educational package offered by AdroFX is in line with the sector average. Topics covered are 'how to trade' and what is a pip', providing a sufficient grounding to new traders. The information can be accessed in video and e-book format for no charge.
Research, analysis and news resources are available. Blog updates are provided once a month. There is limited access to materials that might support those looking to carry out fundamental or technical analysis to identify their next trading opportunity.
Those looking for inspiration do have the option of heading to the MetaTrader platforms for ideas. The online MT4 community is well established and can provide strategy ideas suitable for novice and experienced traders. The Allpips service involves digging into the details of other people's trading activity, so it can, in that sense, be considered educational.
Trader protections by territory
AdroFX is comprised of two entities, ADROMKT Limited and Adro M Group LLC. Two different financial authorities regulate the two companies, and the details of cover will be determined by where a client is domiciled and which of the two firms they sign up with.
ADROMKT Limited, Company number 700546, is regulated and licensed by Vanuatu Financial Services Commission (VFSC) with its Registered Office at Govant Building, BP 1276, Port Vila, Vanuatu
Adro M Group LLC is incorporated in St. Vincent and the Grenadines, number 1061 LLC 2021, by the Registrar of International Business Companies and is registered by the (FSA) Financial Services Authority. Address First Floor, First St. Vincent Bank Ltd Building, James Street, Kingstown, St. Vincent and the Grenadines.
Both authorities are widely used by brokerage firms aiming to attract a global client base. Clients' funds are segregated from the broker's cash, and protocols are in place. The regulators, although not Tier-1, have a more accommodating approach toward leverage, bonuses and the use of crypto. That makes them a popular choice for brokers looking to attract traders that wish to run more aggressive trading strategies.
How to open an account
The registration process is designed to be super-easy. If users experience any issues whilst trying to sign up, the customer services team on Live Chat can quickly resolve them.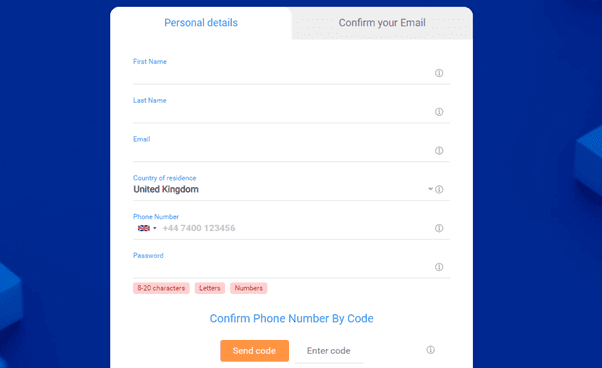 Once through to the platform, funding of accounts can be actioned using various payment methods. As well to crypto and bank wire transfer, it's possible to use e-payment services, but credit and debit card transfers are not supported.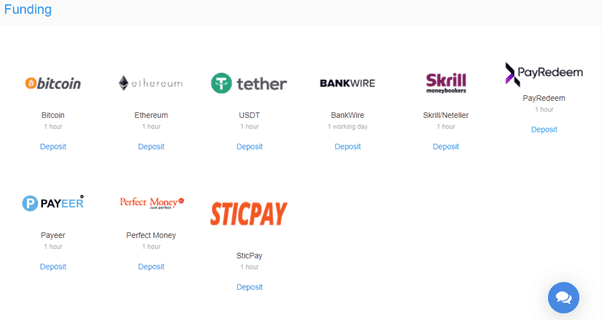 Customer support
Customer support is provided around the clock and available via phone, Live Chat, and email. The 24/5 accessibility will appeal to beginners and more active traders as being able to speak to your broker at any time can make a real difference to your trading performance.

Another neat feature of AdroFX was that we received a courtesy call from one of their team after registering. This is to help new users who might have questions about how things work. It was preceded by an introductory email advising of contact being made so that it didn't feel like a cold call.
The bottom line
AdroFX has, in a short period, established an appealing niche in the ultra-competitive broker sector. The core set-up uses tried and tested names such as MetaTrader MT4 and has T&Cs, which will allow its clients cost-effective access to the markets.
The platform has already proven popular with traders from more than 200 countries worldwide that are using the service. Some will be drawn to the regular trading services, 24/5 customer support, fast trade execution, and a modern Copy trading platform.
What helps the broker stand out and will appeal to many is the firm's position on the risk-return spectrum. Its decision to set up with Tier-2 regulators has allowed it to offer clients leverage terms and bonus offers that other brokers can't match. The weighting towards crypto, with coins being able to be used to fund accounts, will also appeal to fans of Bitcoin and Ether.
Finding a best-fit broker comes down to establishing what your trading aims are. AdroFX won't be for everyone, but the comprehensive risk-on set-up will undoubtedly appeal to many.
FAQs
How can I open an account with AdroFX?
It takes about five minutes to open a fully functional account. To open an account, you must visit the site and fill out all your details in the provided account registration form. Setting up a demo account to try out the service takes less than 20 seconds.
Is AdroFX a regulated broker?
Yes, AdroFX is regulated in two different jurisdictions:
ADROMKT Limited, Company number 700546, is regulated and licensed by Vanuatu Financial Services Commission (VFSC) with its Registered Office at Govant Building, BP 1276, Port Vila, Vanuatu
Adro M Group LLC, which is incorporated in St. Vincent and the Grenadines, number 1061 LLC 2021 by the Registrar of International Business Companies, is registered by the (FSA) Financial Services Authority. Address First Floor, First St. Vincent Bank Ltd Building, James Street, Kingstown, St. Vincent and the Grenadines.
Both authorities are familiar brands among the trading community but aren't regarded as Tier-1. However, they are more accommodating in terms of leverage terms, bonus offers, and the use of crypto.
What fees does AdroFX charge?
The pricing schedule at AdroFX is clear and transparent. There is no separate commission on trades or cash deposits. There is a $5 inactivity fee which kicks in after six months, and the charges for overnight financing of CFD positions are in line with the rest of the peer group.
How do I withdraw money from AdroFX?
Withdrawals are processed during standard business hours, 9 am – 6 pm, GMT +2 (GMT+3 for DST), Monday – Friday.
Risk Warning: Trading Forex and Leveraged Financial Instruments involves significant risk and can result in the loss of your invested capital. You should not invest more than you can afford to lose and ensure that you fully understand the risks involved. Trading leveraged products may not be suitable for all investors. Before trading, please consider your level of experience and investment objectives, and seek independent financial advice if necessary. It is the client's responsibility to ascertain whether they are permitted to use the services of the AdroFx brand based on the legal requirements in their country of residence. Please read AdroFx's full Risk Disclosure. AdroFx.com does not provide services to residents of Suriname, North Korea, US citizens or Syria and other jurisdictions that would be contrary to local law or regulation.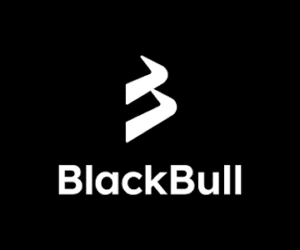 Forextraders' Broker of the Month
BlackBull Markets is a reliable and well-respected trading platform that provides its customers with high-quality access to a wide range of asset groups. The broker is headquartered in New Zealand which explains why it has flown under the radar for a few years but it is a great broker that is now building a global following. The BlackBull Markets site is intuitive and easy to use, making it an ideal choice for beginners.
Please be advised that certain products and/or multiplier levels may not be available for traders from EEA countries due to legal restrictions.