| DeltaMarket Pros | DeltaMarket Cons |
| --- | --- |
| Variety of asset classes | No clear regulatory information |
| Choice of account types | MetaTrader 5 not offered |
| | Education section is poor |
Traders' viewpoint
Traders who wish to trade at DeltaMarket ought to think carefully before proceeding with a deposit. The broker does not appear to be clearly regulated, and it does not bear the standard prominent information about which regulator oversees it. Although this does not automatically mean that those behind DeltaMarket are fraudsters, it does raise the risk – so you should do some investigations of your own before jumping in and getting started.
Aside from these potential regulation issues, DeltaMarket offers customers various potential advantages. The broker provides a choice of account types, for example, which is not something to be dismissed. Many other brokers fail to offer this sort of choice when it comes to accounts, meaning that restrictive and customer-unfriendly minimum deposits can scupper a trading experience. Another downside to using DeltaMarket, however, is the absence of strong educational content – something that could hamper the trading experience, especially for new or unskilled traders. Also, the broker does not offer MetaTrader 5 (MT5) – which, while not uncommon, could mean that you will not be able to access the sort of high-level, modern charting and trading tools that are available with other brokers.
Overall, DeltaMarket is not necessarily a broker to avoid. However, it's definitely advisable for traders to think carefully about whether the advantages of this broker outweigh its significant and numerous disadvantages – and to ensure that they are protecting themselves in the face of an unclear regulatory position.
About 
DeltaMarket is a broker based in the Republic of the Marshall Islands but trading further afield. It is owned by Bi-Global World Ltd, and offers a whole host of asset classes for trading, including foreign exchange pairs, energies, indices and more. 
Who does DeltaMarket appeal to?
A wide variety of traders are likely to find the services of DeltaMarket useful. However, two groups in particular are likely to want to use DeltaMarket the most.
The first group of traders who are likely to value the services of DeltaMarket are those who are not advanced traders. The reason for this is that advanced traders are likely to want to use software that is more powerful than MetaTrader 4 (MT4), which is the package on offer at this broker. However, traders who are beginners or at an intermediate level are likely to find that MT4 suits their needs to a sufficient extent.
The second group of traders who are likely to find DeltaMarket a useful option are those who trade certain asset classes. As is often the case with contract for difference (CFD) brokers, DeltaMarket emphasises its foreign exchange pair trading offer. It offers more than 50 foreign currency pairs, for example. However, traders of other asset types are also likely to find DeltaMarket an appealing prospect. These include traders of indices from across the globe, including those in countries such as Australia.
Account types 
There is a variety of account types on offer at DeltaMarket. For a trader, this tends to be a positive development as it means that they can select a trading experience that matches their own bespoke needs – rather than having to take a one-size-fits-all approach. There are four basic account types on offer: Bronze, Silver, Gold and Platinum.
It's worth noting that all accounts at DeltaMarket come with a number of common features – and these are accessible whichever type of account you choose. All accounts, for example, have the same execution policies. They all offer straight-through processing (STP), for example, while they also all have a policy of no requotes.
Each account type also offers a leverage level of 1:300, while they also all offer the MT4 trading terminal. When it comes to currency, they also all trade in US dollars. The range of currency pairs on offer at each broker is the same across the board – as is the trade size, with each account type allowing a smallest possible lot of 0.01 and a largest possible lot of 50. Traders can hold an unlimited amount of open positions, while stop-out levels of 5% are on offer across the board.
The similarities extend further. Trading based on news stories is permitted with every DeltaMarket account type – while scalping, which refers to the practice of opening and closing positions in order to maximise profit from tiny price fluctuations, is permitted with every account. Finally, personal account managers are on offer with each account type.
In terms of differences, the basic account type on offer at this broker is the Bronze account. This account type requires a minimum deposit (or, as the broker describes it, a "minimum investment") of US$250. Spreads for this account begin at 2.8 pips. Crucially, though, this account does not have an expert advisor function – which is something that all of the other account types on offer have.
Moving up the scale, the Silver account requires a minimum investment of US$2,000. Gold account holders will need to put down deposits no smaller than US$10,000, while platinum account holders are required to place enormous deposits of US$50,000.
In addition to these basic account types, the firm also offers an Islamic account. The advantage of this to a trader of the Islamic faith is that the account does not levy swap charges when one trading session ends and another begins. This is because it is banned under Sharia law for certain types of interest to be charged on loans. There are no extra fees levied when signing up for an Islamic account. It is the case, however, that once an account has been moved over to an Islamic account, it cannot be moved back. The firm also reserves the right to charge swap fees before the move from non-Islamic account to Islamic account is made. It is advised that traders check out the full terms and conditions of the Islamic account before proceeding.
Market and territories  
Information about which markets and territories DeltaMarket appeals to is not especially clear. The sign-up page requires you to select your country, and a list of many countries appears – suggesting that there are few geographical limits. Notably, however, the US does not appear on this list.
Instruments and spreads
A wide range of instruments is on offer at this broker. The main category of asset on offer is the foreign exchange currency pair, and there are more than 50 currency pairs to choose from. The majority of pairs on offer feature the US dollar, or greenback – and it can be paired alongside a number of others, such as the single European currency or the British pound. Other currencies paired up by this broker include the Swiss franc and the Japanese yen.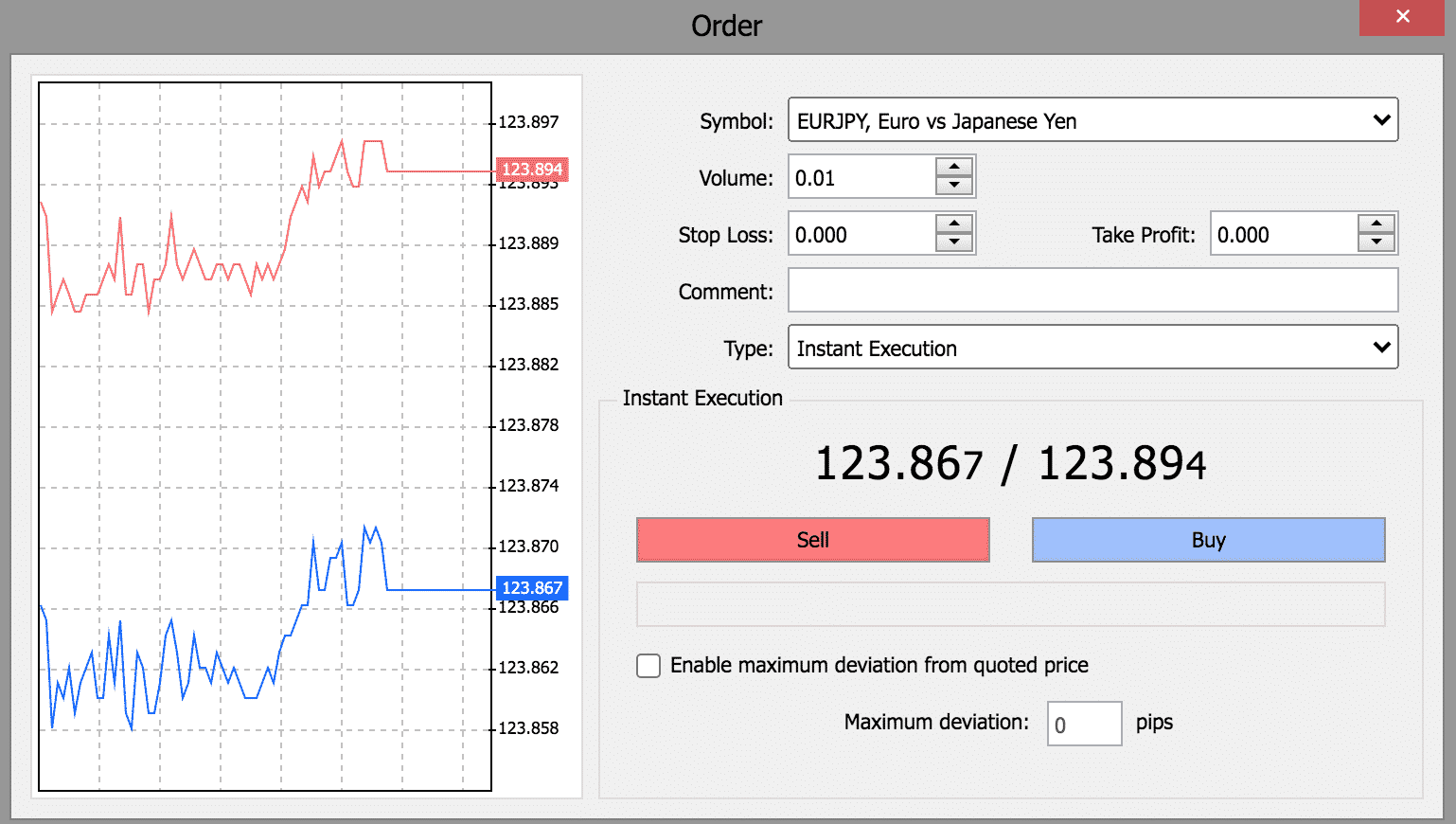 In terms of other asset classes, indices are another popular option with this broker. A large number of indices are represented, including those in major markets such as the US, Asia and elsewhere. Traders who wish to speculate on the price of various metals, meanwhile, can do so with DeltaMarket. Whether you prefer precious metals such as gold or platinum or you would rather opt for an industrial metal such as copper, there is a decent – albeit limited – selection on offer.
CFDs that focus on energy can also be traded at DeltaMarket. Crude oil in particular is available via this broker, which is helpful given that it is highly popular across the trading world. Futures, meanwhile, are also on offer, and are useful for traders who want to enjoy some flexibility and protection while trading online. The final asset class represented at this broker is shares. Shares in companies (offered via CFDs) are plentiful at DeltaMarket, and in total there are over 300 to pick from. Firms such as Facebook and Google can be traded in this way, while other tech names such as Microsoft are also represented.
Before opening an account with a broker such as DeltaMarket, it's also vitally important for a trader to explore the issue of spreads. In order to generate revenue, brokers such as DeltaMarket require traders to send over a particular proportion of the difference between the price they paid for a particular asset and the price they sold it for. This is known as a spread fee, and traders who are planning to use DeltaMarket ought to familiarise themselves with the fees on offer before making a decision as to whether or not to go ahead and trade.
Spread fees at DeltaMarket vary according to the account type that the user opts for, and also according to the asset they are choosing to trade. If they wish to trade using the basic-level account, known as 'Bronze', then the spread fees will begin at 2.8 pips. Silver account holders, meanwhile, will see spreads begin at 2.5 pips. Gold account holders can enjoy spreads of 1.5 pips – though those who want super-tight minimum spreads of 0.1 or thereabouts will need to choose a Platinum account.
Fees and commissions
When it comes to commissions, none of the account types on offer at DeltaMarket put these charges in place – meaning that there is an opportunity to reduce the costs of trading.
What is more unclear, however, is what sort of fees – such as account fees or processing fees – you can expect to be charged. This information is available to some extent, but it is hard to find on the broker's website and it is not located in a centralised place. In the terms and conditions document, for example, it states that withdrawing money from a DeltaMarket account via a credit card does not incur a fee. However, information about other fees is not easily found.
Platform review 
The DeltaMarket platform is easy to use, and offers plenty of flexibility.
The web-trader function is organised into three clear and distinct sections. One of these is titled 'Market watch' and contains a list of pairs or asset symbols as well as the bid price and ask price for each, and is located in the top left. In the top right, there is a real-time price chart. Underneath, there is a list of orders.

Powered by MT4, this platform provides you with a variety of options to understand and analyse the financial data required to place trades. The 'Charts' list allows you to organise the information into a bar chart, a candlestick chart or a line chart, for example, while an extensive list of indicators – such as oscillators and trends – can also be added using the 'Insert' menu.
Making a deposit using the platform is, thankfully, not too difficult. Once you have had your account approved, you will be able to make a deposit and begin trading. The deposit can be made by one of three key methods: debit card, credit card or bank transfer. Once you have gone through the above process and had your registration approved, you will receive an email that contains a verification link option.
Once this link has been clicked and you are logged in, you will be able to log into your account with an email address and a password. Clicking on 'Deposit' will take you to the relevant form.
While it is unlikely that many traders would want to do this, it is worth making clear that cash and cheques are not permitted as deposit methods at this broker.
Social trading and copy trading 
Social trading and copy trading have become popular options for traders in recent years. These trading methods allow junior or new traders to automatically make the same trades as more experienced professionals. Junior traders can customise the traders they follow or copy – and hence the trades they make – based on all sorts of factors, so it's a highly customisable experience.
It appears that DeltaMarket does not offer this function. Traders who wish to have access to this kind of function would perhaps be best advised to look elsewhere.
Crypto
Once again, it seems that DeltaMarket does not offer traders the opportunity to trade cryptocurrency. Those who wish to do this ought to find a different broker.
Charting and tools
An important part of any trading experience is the set of tools on offer. At DeltaMarket, traders are offered MT4 – a big name in the trading world, and one that offers at least a basic and reliable option. One of the main features of MT4 is the charting function – the platform allows traders to use 128 charts.

One potential downside for many traders is that DeltaMarket does not offer MT5, the most recent iteration of the software package. It is listed in the web-trader dashboard as an option to flip to, but the functionality is not live. There are more charting options when using MT5 – and the maximum of 128 that is present for MT4 is not present here.
Education 
There is little in the way of educational content at this broker. This marks DeltaMarket out from many of its competitors: while educational content is not necessarily a prerequisite for trading, it does help traders feel more confident getting started. It also allows traders to enhance their skills and develop new ones.
The sort of sophisticated and detailed educational content seen on many other trading sites is not found here. There is a frequently asked questions section containing the answers to a number of important questions, such as whether or not you need experience in order to start an account. The alphabetically organised dictionary of important trading terms might be useful to a very new trader. However, the absence of explanatory videos about MetaTrader, instructions on how to use price charts, and more, all counts as a drawback.
Trader protections by territory
Usually, brokers provide information about the legal protective framework – such as whether or not the broker has to keep its own operational funds separate from client deposits, or what redress you have if the broker goes out of business. This tends to be organised into local or regional lists that give relevant information for your jurisdiction.
This information is not readily available in this format from DeltaMarket, and you are advised to contact the broker to find out more. In fact, in the broker's risk warnings document, it states that it cannot guarantee a separation of funds. 
How to open an account
Opening an account with DeltaMarket is a fairly complex process.
The first step that a trader will need to go through when opening an account is the provision of some personal information. This includes your name, phone number, email address and more.
From there, it gets more complex. The trader will then have to go through the account verification process, which is required by law to ensure that DeltaMarket is fulfilling its regulatory obligations. The first half of this verification process is the proof of identification stage, which requires the trader to send one of a series of documents containing a government-sanctioned photograph of the trader. One option is to send what DeltaMarket describes as an "international travel passport", or a "government-issued driver's license".
These are likely to be the most popular options for most traders. However, it is also possible to use a government-issued identity card, which may be an especially popular option for European traders. Finally, a military identification card can also be used.
Next, the trader will need to submit proof of address. This proof of address must contain your name, and it could take the form of a recent utility bill – one sent or printed within the last three months. A bank or credit card statement could also work, as could a property-related document such as a rental agreement. Finally, traders can also choose to send an internet or non-mobile phone bill.
Helpfully, traders are advised by DeltaMarket that their photographs need to be high resolution and that both sides of the document must be sent in.
Overall, this may seem like an arduous process. It is, however, essential for a trader who wants to get started with real-money trading to do this. If they do not, they will not be able to open positions at DeltaMarket, and this could have a knock-on effect on their trading career. It is worth remembering, though, that a trader can open a demo account – which does not use so-called 'real money' – without having to put down any sort of stake or go through this account verification process. For a trader looking to simply dip their toe in the water, then, this could be the right approach.
Customer support
Customer support is certainly on offer at DeltaMarket, though it does leave something to be desired.
The first option for customers who need to speak to someone at the broker is to make a phone call. The number for this is +441507243012. As this is a UK calling code, British traders can expect to treat the call as a local one.
In terms of online support, another option is to head over to the website contact page at deltamarket.net. This allows you to fill out an online form to send your message across, and it also gives you the email address you need if you would like to send an email using your preferred email client. This address is [email protected].
Unfortunately, the trader doesn't appear to make it clear when the contact desk is staffed and when it is not – so there is a chance that you will find yourself waiting for a response.
The broker also provides a postal address. This is listed as Bi-Global World Ltd, Trust Company Complex, Ajeltake Road, Ajeltake Island, Majuro, Republic of the Marshall Islands, MH 96960. Bi-Global World Ltd is the name of the company that owns the broker. However, it appears likely that this address has been provided primarily for transparency and regulatory purposes rather than for the purposes of correspondence, and traders are advised to instead get in touch via phone or email. 
The bottom line 
Ultimately, DeltaMarket is far from a perfect broker. There are some potential problems associated with using this broker, especially when it comes to regulatory protection. However, the variety of account types is a real plus point, and traders certainly shouldn't dismiss the idea of using this broker out of hand.
FAQs
How can I open an account with DeltaMarket?
The account-opening process at DeltaMarket is done online, and it can be started by clicking the orange 'Sign up' button at the top of the homepage.
Is DeltaMarket a regulated broker? 
Information about regulation is not clear. DeltaMarket does state on its risk warnings document that it operates according to the law in the Republic of the Marshall Islands, where it is based, but there is no specific regulatory information.
How can I change leverage with DeltaMarket?
Leverage levels at DeltaMarket appear to change based on the account type in question, so it may be worth asking to upgrade or downgrade in order to access different leverage levels.
How do I close my DeltaMarket account? 
Customers who wish to do this are advised to contact DeltaMarket support.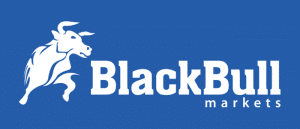 Forextraders' Broker of the Month
BlackBull Markets is a reliable and well-respected trading platform that provides its customers with high-quality access to a wide range of asset groups. The broker is headquartered in New Zealand which explains why it has flown under the radar for a few years but it is a great broker that is now building a global following. The BlackBull Markets site is intuitive and easy to use, making it an ideal choice for beginners.
Please be advised that certain products and/or multiplier levels may not be available for traders from EEA countries due to legal restrictions.