Launched in 2017, Finq.com is one of the newest online FX/CFD providers out there. As such, relevant user feedback regarding the services it provides should be scant or non-existent even at this point, but that is hardly the case. Apparently, scores of traders have already expressed their opinion on what the broker brings to the table, and there are many disgruntled voices out there too.
How it possible for a not even 1 year-old broker to have attracted this much praise/criticism? Some of the user review sites out there have recognized Finq.com as another iteration of the ForexYard.com brand, and they have lumped the feedback earned by the latter, onto the page of the former.
While there was definitely a link between Finq.com, Safe Capital Markets and even Lead Capital Markets at one point, it is quite questionable whether that link still means anything these days. With that in mind, dumping all of ForexYard's sins upon Finq.com may not be particularly fair either.
The bottom line in this regard is that the corporate entity that's currently behind the Finq.com brand is Leadcapital Corp Ltd – which is the "sister" operation of Leadcapital Markets Ltd (there's your link right there) which in turn is a CySEC regulated entity, responsible for the above mentioned FX stunts and the trader feedback that resulted from them.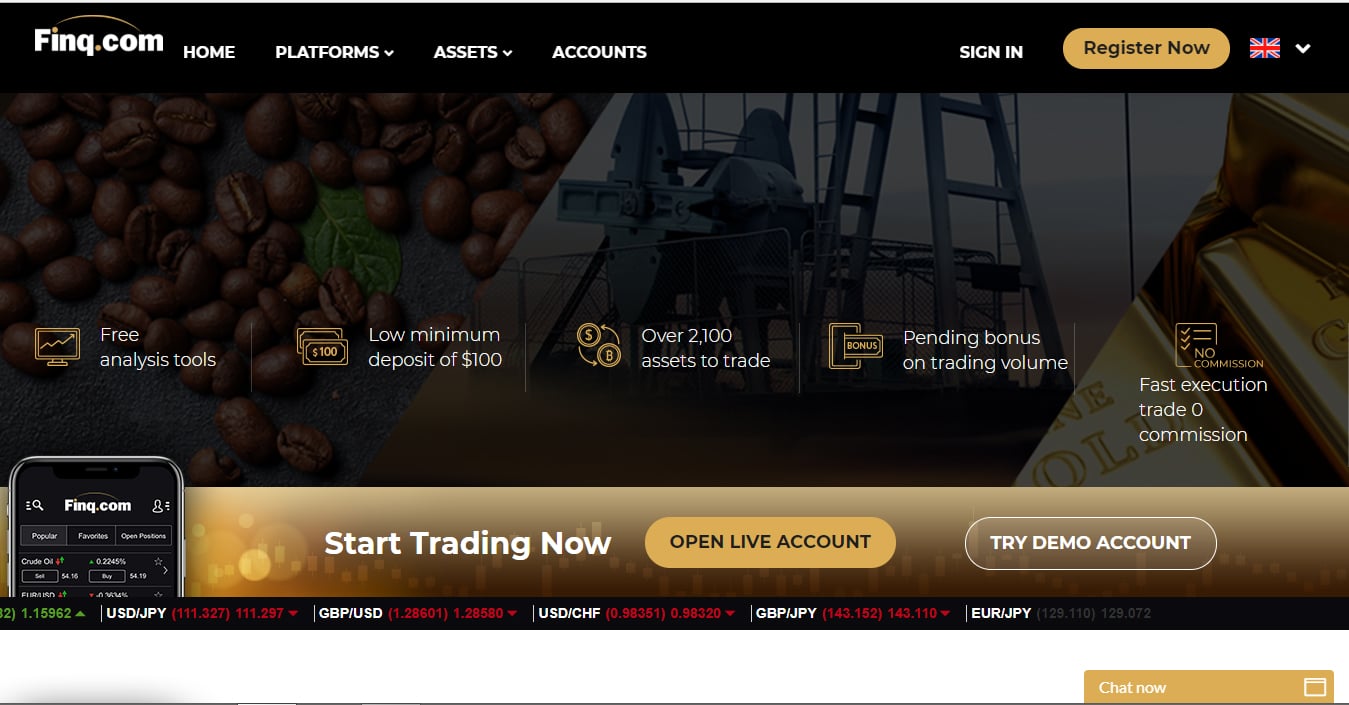 The company pushing the Finq.com brand directly is a certain Dilna Investments Ltd, which is apparently a wholly owned subsidiary of Leadcapital Corp Ltd though, acting on its behalf.
Whatever the relationship is between Leadcapital Corp and Leadcapital Markets, what's clear is that the former does not benefit from the latter's CySEC license. Instead, it possesses a license issued by the FSA of Seychelles (license #SD007). That's theoretically the regulatory framework under which Finq.com currently delivers its financial services.
What this state of affairs means from a practical standpoint is that Finq.com does not accept traders from the EU, the US, Canada or any of the jurisdictions where its activities are not considered legal in any shape or form. If you are from any of the above said jurisdictions, do not expect to be able to register even a Demo account with the broker.
Now that we've cleared up the murky corporate background of the operation, let us take a close look at why those who are accepted at Finq.com should indeed trade with the broker.
The operator offers access to MT4, the premier trading platform of the industry, and the minimum required deposit on its most basic account type is just $100.
While that minimum is indeed great in regards to accessibility, it is not much of a balance to start off of, for a beginner. Fortunately, unlike most of its peers, Finq.com offers its traders bonuses on their deposits, which are indeed suitable for a much-needed initial boost. The bonuses do come with certain terms and conditions though. Make sure you understand those before you jump into the fray.
In addition to all the above, the broker offers access to more than 1,200 tradable assets, among them quite a few exotic commodities, but a surprising number of cryptocurrencies are also supported. These are traded via CFDs (so do not expect to be able to purchase actual Bitcoin at the broker for example), and there is decent leverage offered on them.
The broker also offers a slew of useful analysis tools and excellent execution speeds.
Finq.com Market Coverage
Indeed – as said above – the market coverage of the broker is quite outstanding. Its main focus seemingly on stocks, it offers a staggering number of tradable assets within this category. Stocks are categorized by country. The spreads on the stocks are very decent: they start from as little as $0.10 on some of the US stocks.
The leverage for this tradable asset category is set to 1:10.
The FX section features well over 100 currency pairs, among them majors such as the EUR/USD, minors, exotics and cryptos. The trading conditions on some of these assets are surprisingly adverse though. On the AUD/USD pair for instance (which is a major) spreads start from 3 pips. On the EUR/USD, the minimum spread is 1.9 pips. Whether this is in any way affected by the account type for which one signs up, is not made clear.
The maximum leverage on FX is 1:294.
On bonds, the spreads are much lower and the leverage is decent as well at 1:100.
The same goes for ETFs, though in their case, the leverage is much smaller at 1:50, 1:33 and even 1:1.
The cryptocurrency section is extremely interesting. Bitcoin, Bitcoin Cash, Ethereum, Ethereum Classic, Litecoin and Dash are all supported. The maximum available leverage on these is just 1:2, but the spreads are somewhat reasonable, considering the volatility that comes with these assets.
Finq.com Trading Platforms
In this regard, the broker didn't exactly go overboard. It has made a Web Trader available to its clients, as well as mobile apps for Android- and iOS users. MT4 is also part of the package though and it saves the day in terms of proper, serious trading.
The WebTrader featured by the broker is very usable as well. It is surprisingly powerful in regards to technical analysis, and its charting capabilities are rather impressive as well. The same goes for the mobile traders.
None of these are MT4 though. The king of the online FX/CFD scene, MT4 delivers in every regard. Charting-wise, it is quite peerless: it offers scores of chart types, time frames and drawing tools. Some 50 technical indicators are included in the package which can be downloaded for free from the broker's website, but traders are encouraged to add more and to create their own indicators using the platform's very own coding tools.
It is indeed safe to say that MT4 is a fully customizable trading environment, which allows its traders to create entire custom chart templates and to save them for later use.
EAs are among the most attractive features of the platform as far as advanced traders are concerned, but it is unclear whether Finq.com's version supports these Expert Advisors. Most likely it does though. EAs and custom scripts can be coded and manipulated similarly to technical indicators.
MT4 supports an impressive range of order types too and it allows for one-click trading straight off the charts.
Finq.com Account Types
While the broker does support no fewer than 4 account types, it is relatively tight-lipped regarding the more subtle aspects in which these account types differ from one another.
The cheapest and most accessible account type is the Basic one. Requiring a minimum deposit of just $100, the Basic account only offers one perk: daily analysis.
The Classic account takes the game to a new level, requiring a minimum deposit of $1,000. For that money, traders get a dedicated account manager and access to a series of webinars.
The Gold account covers everything, except Premium Customer Support. The minimum deposit requirement for this one is $5,000.
The Platinum account requires a deposit of $25,000 and for that money, it indeed includes premium customer support too.
The Bottom Line
Finq.com is shaping up as a decent brokerage. Its ties to some of the more dubious actors of the scene notwithstanding, it certainly deserves the chance to prove itself.
Read more about other top rated fx brokers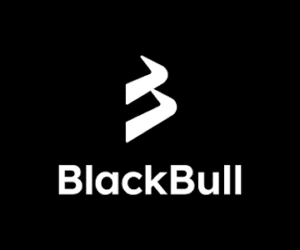 Forextraders' Broker of the Month
BlackBull Markets is a reliable and well-respected trading platform that provides its customers with high-quality access to a wide range of asset groups. The broker is headquartered in New Zealand which explains why it has flown under the radar for a few years but it is a great broker that is now building a global following. The BlackBull Markets site is intuitive and easy to use, making it an ideal choice for beginners.
Please be advised that certain products and/or multiplier levels may not be available for traders from EEA countries due to legal restrictions.