| Pros | Cons |
| --- | --- |
| Decent selection of technical research and analysis tools | Limited crypto trading options |
| Great educational materials | |
Trader's Viewpoint: FoREX.COM REVIEW
With a domain like Forex.com, it is clear that this broker has been in the industry for a long time. Founded in the UK in 1999, Forex.com is undoubtedly one of the most well-known, and biggest players in the online forex broker industry.
Forex.com is a brand which is run by GAIN Capital UK, a UK registered company. As a broker operating out of the UK, Forex.com operates under the Financial Conduct Authority, or FCA, in the UK.
As a major player, Forex.com also operates under a number of affiliate brokerages around the world; this includes a branch in Canada which is regulated by the Investment Industry Regulatory Organization of Canada, and in Japan, Australia, Hong Kong, the US, and the Cayman Islands. Judging from the scope and breadth of their international reach alone, Forex.com clearly has a strong foothold in the global forex market and is well regulated.
Forex.com offers its traders a number of different types of platforms to choose from, which is great for traders who enjoy additional features and tech innovation. Along with the familiar MetaTrader4 platform, Forex.com offers an Advanced Trading Platform which has a wide array of different tools and features for traders to use including charting, detailed analysis, and over 80 different technical indicators.
This is the sort of customizable, powerful platform that advanced traders will particularly enjoy, and traders can access the Advanced Trading Platform via the web and mobile applications.
As for the trading itself, Forex.com offers its traders highly competitive spreads and rates to choose from. The platform also has a wide range of investment instruments from around the world, including cryptocurrencies. Although some of the spreads are not necessarily market leaders in the space, they remain competitive, especially for the most popular currency pairs and a number of other underlying assets.
Right now, Forex.com is focused on promoting its Bitcoin trading options, and it has a number of offers which allow traders to follow the peaks and troughs of cryptocurrency without significant exposure to risk. However, for traders who are not interested in Bitcoin or other cryptocurrencies, Forex.com has a full range of other opportunities.
New traders or traders who are looking to improve on their skills will also appreciate Forex.com's comprehensive educational materials. Along with trading courses, they also offer materials to help with trading terms, strategy, analysis, and overarching trading concepts. Along with the educational resources, they also have a helpful, paid trading alert service.
There is a reason Forex.com is a leader in the space and has been since 1999. This innovative forex broker has powerful tech and platforms which provide more experienced traders with all of the analytics and charting they could wish for.
Newer traders can also benefit from the wealth of resources on the site and the broker's unique trading alert service. For traders who appreciate a highly trustworthy, transparent, and international broker, Forex.com is a great choice for traders at any level.
Established way back in 1999, Forex.com, and the company behind it, Gain Capital Holdings, are true veterans of the online Forex and CFD industry. What kind of trading platform does the brokerage offer? What about its trading conditions? These are just two of the questions we'll attempt to answer in this Forex.com review.
As mentioned above, the corporate owner of Forex.com, GAIN Capital UK Ltd is a company registered in the UK, under CH number 1761813. The address of the operator is 16 Finsbury Circus, London, EC2M 7EB. GAIN Capital is indeed registered with and authorized by the FCA, so from a regulatory perspective, everything is indeed on point with the operation. The FCA license number of the brokerage is 113942.
GAIN Capital is a technology and liquidity provider, whose goal is to offer active retail and institutional traders access to the global markets through its services.
The liquidity-related and clearing services of the operator cover some 12,500 markets, including Forex and CFDs, options and ETFs. In addition to acting as a trading destination for retail customers, GAIN Capital facilitate access to the market for institutional parties, in turn allowing them to offer access to the above said markets, to their own clients. The company runs a much-appreciated IB (Introducing Broker) program and it offers white label solutions to industry peers, allowing them to open up new revenue streams through the peddling of the Forex., CFD, ETF and options products offered by GAIN Capital.
Are You Ready To Trade?
Get Started Within Minutes With The Simple Sign Up Process
One Click Install EA Packages
Alarm Manager – Customize alarms for balance, margin, P/L, consecutive wins/losses, and more
Correlation Matrix – Assess hypothetical scenarios, highlight strong or weak correlation between all markets
Correlation Trader – Inspect historic correlation between symbols in more detail and watch for, and trade, emerging differences in that correlation
Market Manager – Current open position and profitability for each symbol, quickly switch between different groups of symbols, ability to place new market and pending orders
Mini Terminal – Simple fields for setting orders in pips, open position marker, templates, and risk calculators, and more
Sentiment Trader – Current long/short sentiment for a market, dashboard of current sentiment for multiple symbols. Sentiment data is from FXBlue.com
Session Map – Shows current active session with the user's local time as a reference point. It also includes an integrated economic calendar and key market changes.
Tick Chart Trader – Simple tick chart which updates every time the ask or bid price changes, tick chart plus tick speed: shows bars indicating how long the last N ticks have taken to form, indicating market activity, and more
Trade Terminal – Pop-up dealing form for creating pending orders as well as market orders, ability to create templates for quick order entry, displays key symbol information (pip size, value per pip etc)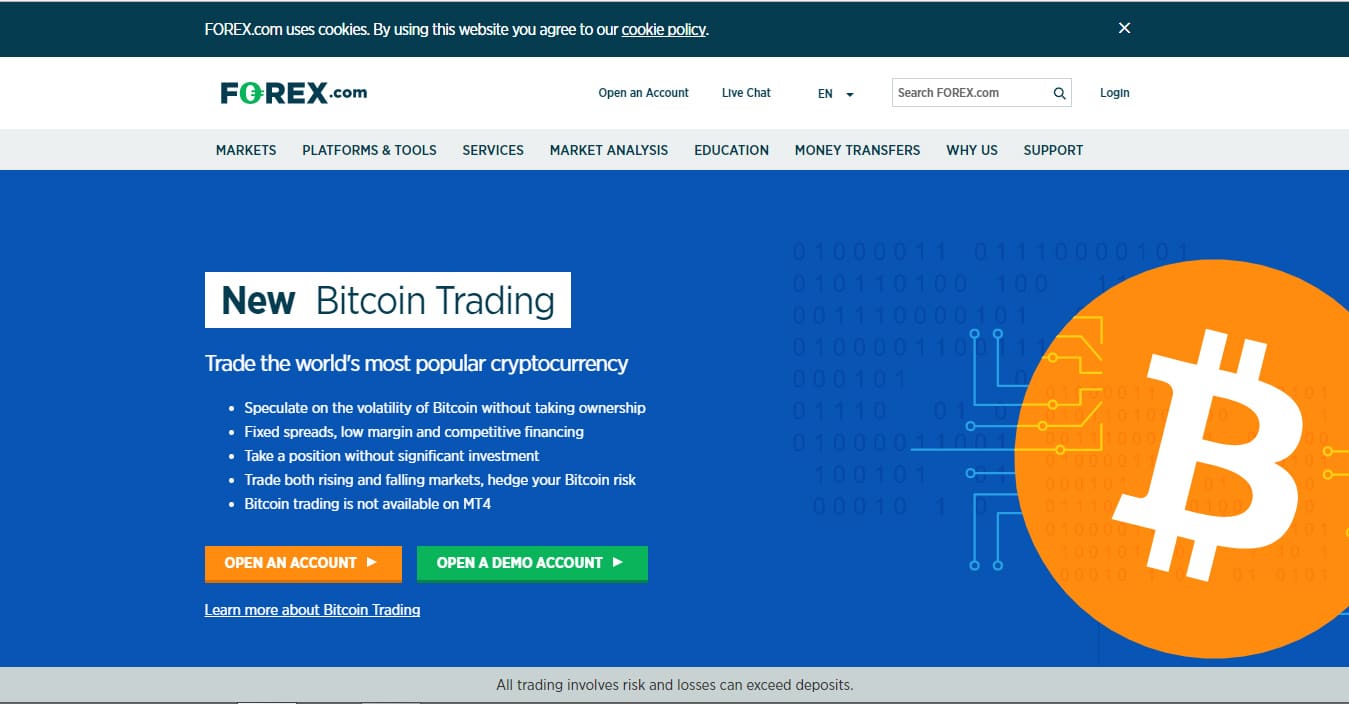 Why should you, a retail trader, choose Forex.com over other Forex/CFD offers available out there?
First of all, the most important thing from the perspective of a retail trader is clear pricing and competitive execution, and in this regard, Forex.com does indeed check all the boxes. Spreads are a little large though, that much has to be noted, however they are dependent on the actual traded asset. In the Forex vertical for instance, on AUD/CAD, the minimum spread is 1.5 pips, while the typical spread is 2.6 pips. One has to bear in mind though that the AUD/CAD is not a major. On the EUR/USD, the minimum spread is 1 pip, while the typical is 1.3 pips – a much better deal.
On limit orders, the brokerage gives its clients the opportunity to have their prices improved. What this means is that when the market moves in favor of the trader, the savings are automatically passed along to the user, through improved prices.
Consistently quick execution means that traders have their trades executed at the prices they aim for, or better. Given that the brokerage operates in a highly regulated environment, prices are never manipulated, and execution speed is not tinkered with either.
As far as the actual trading technology is concerned, Forex.com feature what they call at their site "world class technology". Indeed, even their simplest trading platform, the Web Trader, is surprisingly powerful in the way of charting solutions and trading tools.
In accordance with the regulatory requirements to which it has subscribed, Forex.com keeps client monies in segregated accounts (as one would expect from an operation of this caliber and experience), and in some cases, users are indeed covered by the Financial Services Compensation Scheme.
The company regularly makes key financial data available at its official site, so those interested can snoop around there. What's more, through the investor relations service, more data can be requested.
Forex.com Trading Platforms
The Advanced trading platform offered by Forex.com, lets users trade with a minimum of "hand-holding". The platform comes with advanced charting tools, integrated trading strategies and a professional analytics suite. The platform has more than 100 technical indicators built-in, with the possibility for traders to add their own. 15-time frames are supported, and traders can open positions straight off the chart. The available drawing tools are customizable.
The integrated trading strategies section includes the likes of Average True Range, Aroon Oscillator and Average Directional Movement Indicator. Everything is laid out in a very straightforward and user-friendly manner.
In addition to everything, the dashboard itself can be customized too.
The aforementioned Web Trader is powerful trading platform in its own right. Though somewhat poorer features-wise than the Advanced trader, it still delivers more than 70 preinstalled indicators, together with an integrated news and market analysis section.
Features of Web Trader:
– Smart trade ticket with advanced risk management option
– Pre-defined and customisable layouts
– Powerful charts with integrated one-click dealing
Multiple chart types and drawing tools are available and trading directly from the charts is possible through this platform, too.
The mobile platforms support multiple order types as well, together with trading alerts and notifications delivered in real time. Funding one's account is indeed possible through the iOS and Android mobile platforms too.
Those used to MT4 (and very much into using EAs to lighten their workload), will be pleased to learn that Forex.com does indeed support MT4, and with it, the use of EAs. Special MT4 accounts are available, which deliver the full suite of features one might expect from MetaQuotes' industry-leading software. The MT4 deal includes the free hosting of EAs.
Three MT4 mobile apps are available too: for the iPhone, iPad and Android devices.
Explore The Forex.com Platform Yourself
Open Your Secure Trading Account Today
Forex.com Products
The Forex.com asset selection covers some 200 products, including 84 currency pairs, more than 90 equities, as well as a bunch of commodities and indices, not to mention BTC – the most popular crypto currency.
As far as Forex trading goes, the maximum allowed leverage is 200:1.
Some 17 index-based CFDs are currently on offer, with maximum leverage of 200:1, covering all the major world economies.
The shares section allows traders to create custom stock portfolios, while broadening their trading opportunities. It has to be noted that shares are not available on all the supported trading platforms.
Trading-related Tools and Services
Forex.com lets its users automate their trading through APIs. This way, traders are free to implement and to automatically put to use their own algorithms and trading strategies. Full API support is offered, and any network-accessible programming language is apparently compatible with the Forex.com system.
Through GTX Direct, Forex.com users can access ECN liquidity, though only those eligible can take advantage of this feature. Who is eligible? Mostly institutional traders, high net-worth individuals as well as professional FX traders. Those looking to trade on the ECN model (which is commission-based) as well as those whose daily trading volumes exceed the $5 million mark, also fall into this category. Obviously, this facility is not for your rank-and-file retail trader.
In addition to the above, Forex.com offer a signal service too. The said signals are delivered in real time, by a team of experienced market professionals. To make use of the service – which is normally a paid one – traders have to manually sign up for the offer. This will get them 45 days worth of free expert signals. The signals are delivered through email and SMS.
Forex.com REVIEW Conclusion
Forex.com is a serious and solid forex broker. Serving clients in some 140 countries worldwide, it is regulated, and it observes strict policies regarding the protection of its customer's funds.
The trading conditions offered by the brokerage are decent – as long and one sticks to the right assets – and the trading platform offer is downright impressive. The multitude of trading tools and services represents a major mark in the plus column as well.
Claim Your Forex.com Account
As Approved By Forextraders.com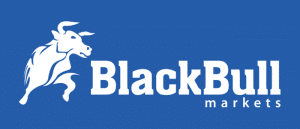 Forextraders' Broker of the Month
BlackBull Markets is a reliable and well-respected trading platform that provides its customers with high-quality access to a wide range of asset groups. The broker is headquartered in New Zealand which explains why it has flown under the radar for a few years but it is a great broker that is now building a global following. The BlackBull Markets site is intuitive and easy to use, making it an ideal choice for beginners.
Please be advised that certain products and/or multiplier levels may not be available for traders from EEA countries due to legal restrictions.