FXCentrum brings a new approach to trading the markets. Right from the off, the site stands out for its streamlined design and crisp aesthetics. Registering for a demo account was very straightforward. It took less than one minute to set up an account with 100,000 virtual dollars with which to test the trading platform's capabilities.
Once logged onto the FXC platform, you're taken straight to a range of markets. The charting graphics are in line with market standards, and the range of indicators and other trading tools is also what would be expected.
The Stock Scanner and Heat Map functions are trade-specific tools that give a neat visual image of the most active markets. Other tools such as the Sentiment Indicator allow you to get an idea of the mood of any market you might want to trade.

It's understandable that a broker will prompt demo account users to take the step up to depositing funds, but the tag on the right-hand side-bar offers help on 'payment methods' can detract from the user experience, particularly as clicking on it in an effort to remove it takes you back to the main site and takes you out of the demo platform.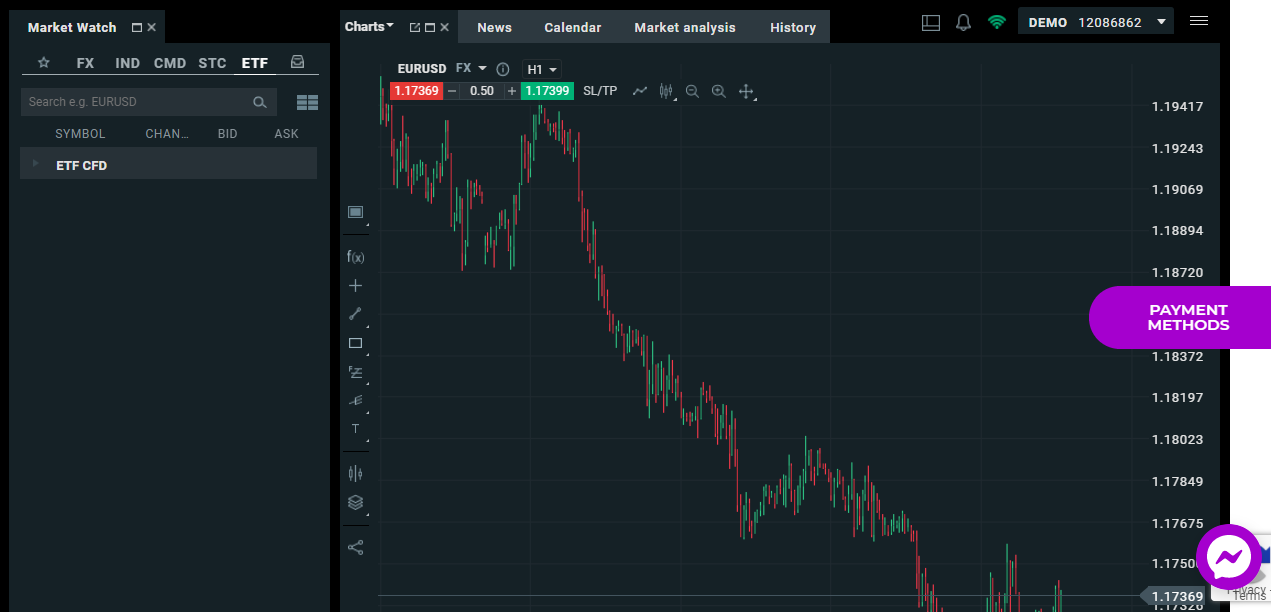 The stripped-back approach means that research and analysis reports are relatively limited compared to some of the bigger brokers. This isn't necessarily a bad thing and some traders will appreciate not having those kinds of services distracting them. The platform is designed for trading – the support tools that are included are specifically orientated towards supporting trade execution.
Leverage terms can extend to an extremely high 1:1000; spreads are as low at 0.1 pips. There are zero commissions on forex, commodities, indices and CFDs.
About FXCentrum
FXCentrum was founded in 2019 and operates out of the Seychelles, where it is regulated by the Financial Services Authority (FSA) and operates under licence number SD055.
FXCentrum is a registered trademark, and the trading name of the operations with the parent company is WTG Ltd. The business address is Office 5B, HIS building, Providence, Mahé, Seychelles. The registered address is House of Francis, Room 302, Ile Du Port, Mahé, Seychelles.
FXCentrum is just starting out in the broking sector, and it would be expected that as it grows, more regulatory licences and offices will be added to its offering. The FSA in Seychelles is developing a growing reputation, and while it is not currently considered to be quite as strong as some other authorities, by holding a licence there, the broker does enough to answer 'no' to the question, is FXCentrum a scam?
Who does FXCentrum appeal to?
FXCentrum is an ideal broker for those looking to get set up in the markets with little fuss. The hassle-free experience extends to the trading platform, where there are all the tools that a trader needs to access the market but nothing that is surplus to requirements and likely to get in the way.
The platform has user-friendly functionality and will certainly appeal to those looking to scale up leverage. Trading is also cost-effective. FXCentrum is an easy-to-use broker that concentrates its efforts on enhancing the trading experience of its clients.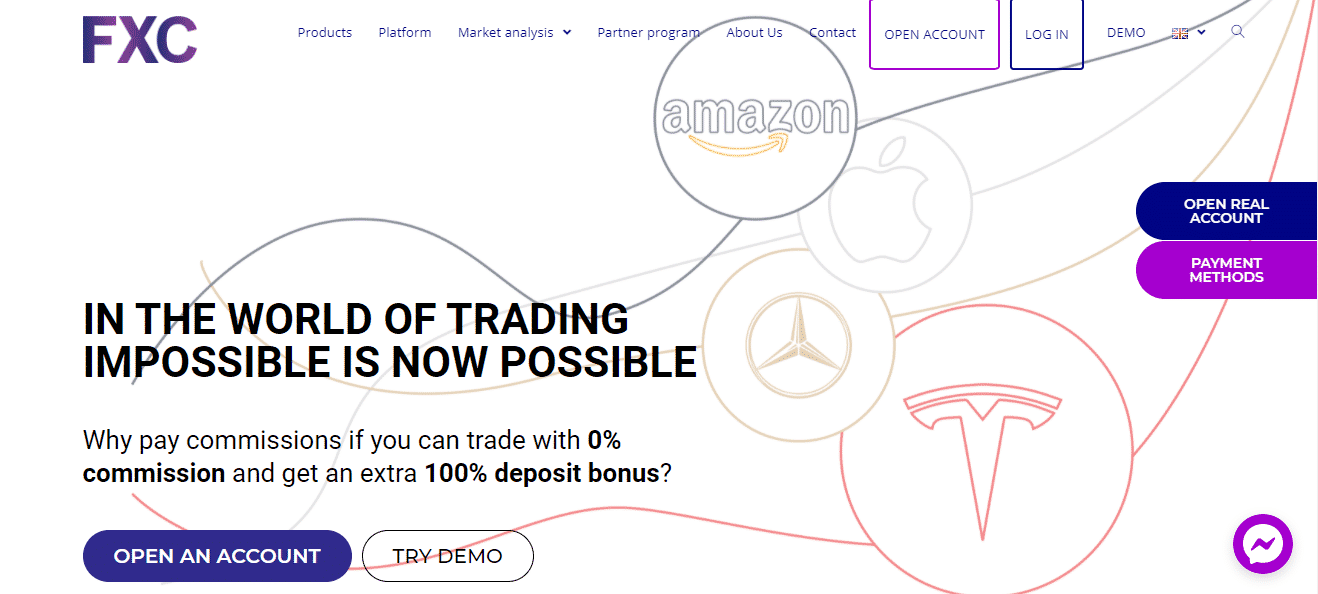 Depending on where you live, you might be able to take advantage of some of the promotional offers that the broker runs. Non-European referrals can take part in an exclusive 100% bonus on deposit scheme. Terms and conditions apply, but there are obvious advantages if you can secure a place on the scheme.
Account types
In line with its approach of making things easy, FXCentrum offers its clients just one account.
While there is little sign of clients calling 'foul', it is important to note that the broker's terms and conditions state that it can technically close an account after three months of inactivity.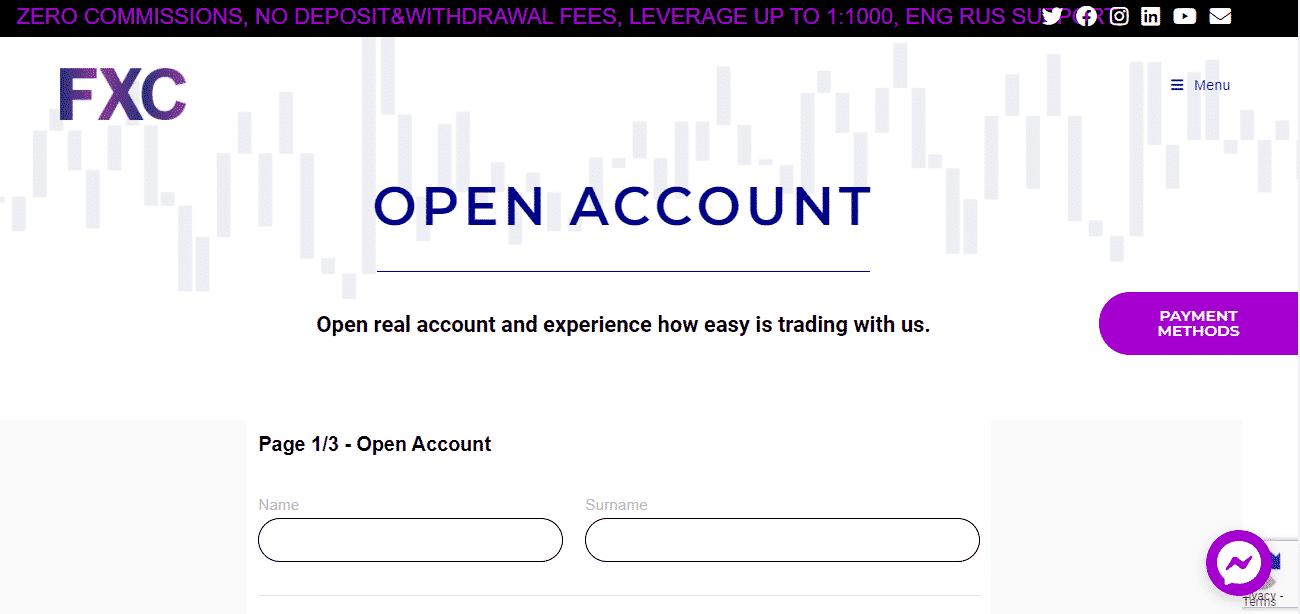 Markets and territories
With regards to its restricted markets and territories, FXCentrum does not offer it services in the following jurisdictions – Afghanistan, USA, Crimea, Cuba, Israel, North Korea, Sudan, Iraq, Lao People's Democratic Republic, Syria, Vanuatu, Uganda, Yemen, Iran, Ethiopia and Bosnia and Herzegovina."
FXCentrum also reserves the right to not accept clients, and to request additional documents for activating trading accounts for clients in Mauritius, Albania, The Bahamas, Botswana, Burkina Faso, Cambodia, Barbados, Cayman Islands, Iceland, Ghana, Jamaica, Myanmar, Mongolia, Morocco, Nicaragua, Senegal, Pakistan, Zimbabwe, Panama and Yemen.
Instruments and spreads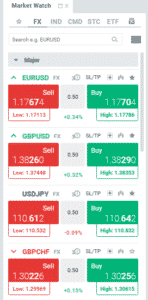 FXCentrum offers more than 3,000 different markets in forex, stocks, indices and commodities. The range of assets is global in nature and ranges from US tech stocks to precious metals.
The pricing in all markets is super-competitive, with spreads starting at 0.1pips. The low-cost approach is backed up by the broker offering zero commissions in some markets, which not only helps the bottom line but also makes it easier to keep track of trading costs.
The execution is low-cost but also reliable thanks to the execution being run through STP (straight-through processing) and ECN (electronic communication network) frameworks. Trading at FXCentrum means that you get access to the heart of the market and the best liquidity pools.
Fees and commissions
The minimalist design of the main FXCentrum site certainly has its advantages, particularly if you want quick and direct access to the markets. In most parts, it offers a sufficient amount of information, but one area that could be improved on is the trading fees.

The good news is that most of the markets are commission-free. However, there isn't one area of the site offering a breakdown by asset groups of other costs such as financing rates. Such charges are typically small in relation to trading P&L and can be checked by accessing each market. While it is possible to double-check if your intended strategy is going to be cost-effective, the process of doing so requires you to click down to a granular level.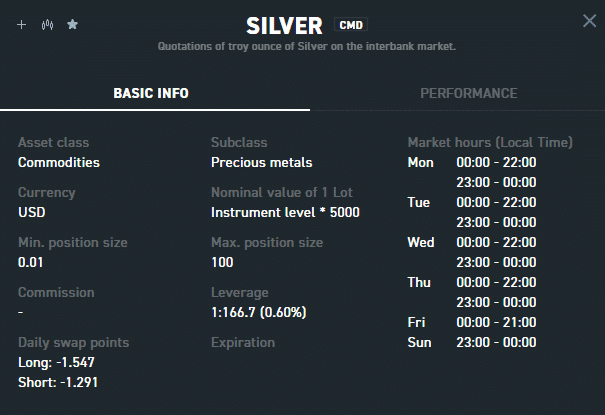 Platform review
There is a lot to like about the in-house FXC platform that's provided to clients.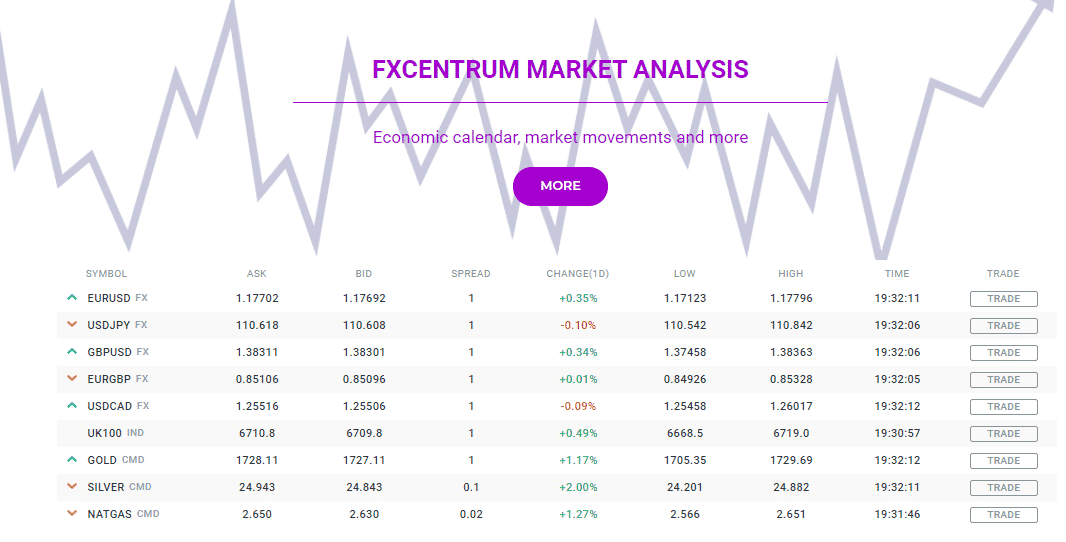 The different markets are easy to filter, and once selected, offer all the required trading tools such as stop-losses and take profit orders. Clicking on the 'Instrument Information' offers confirmation of market opening hours, minimum and maximum lot size, and potential leverage.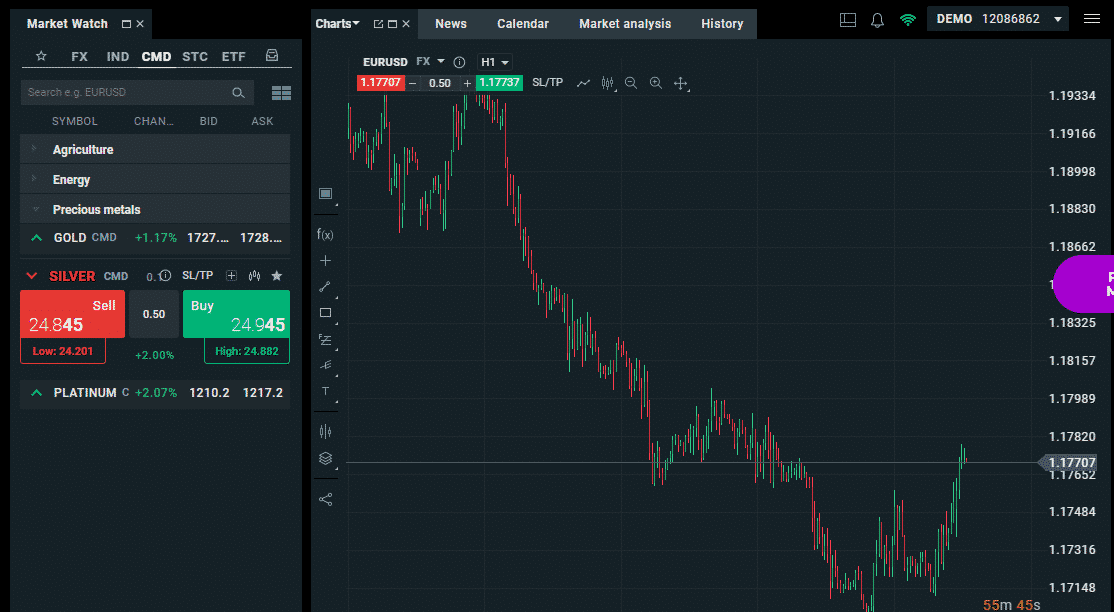 The main dashboard is dedicated to trading and markets, which is a nice touch. More administrative tasks such as account management and screen settings are accessed by clicking on the top right-hand corner. Once accessed, these areas of the site are easy to manage, but until they are needed, they are conveniently tucked away to allow the focus to be on the trading experience.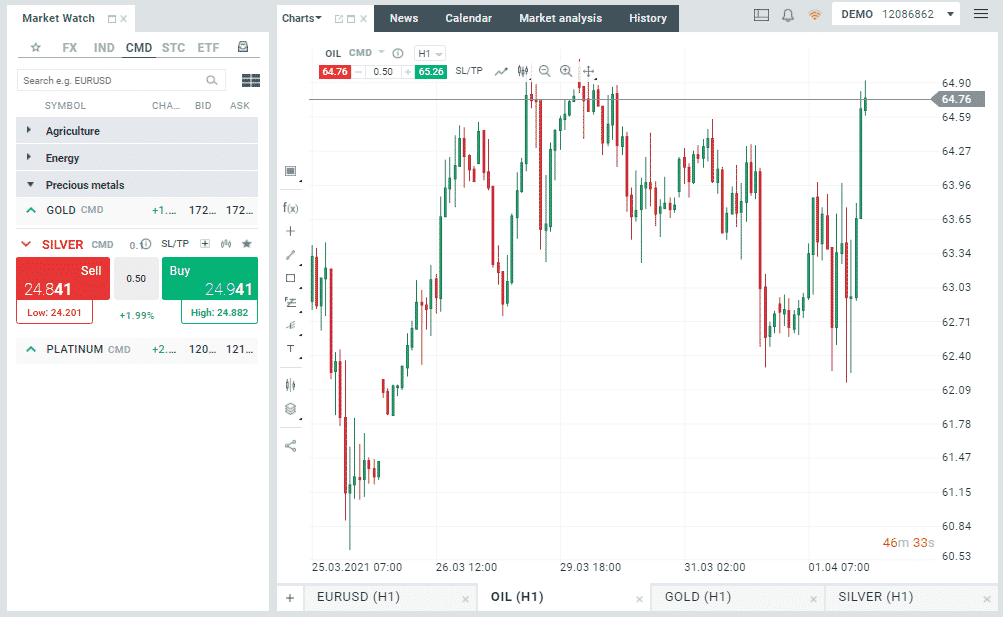 The bottom of the trading dashboard shows real-time P&L moves in open positions, and also has a monitor for tracking any open orders you may have set in the market.

The FXC platform has been carefully thought out and includes a lot of trader-friendly features that other platforms just don't offer. These are broken down into detail by the broker so that it's possible to make a direct comparison with other platforms. This way, you can make sure that you're making the right choice.

The FXC platform is available in a web-browser format or as a downloadable platform. The latter is compatible with both Windows and MacOS.
Mobile trading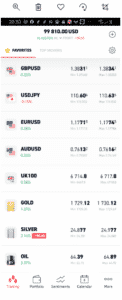 The mobile app is free to use and is compatible with Android and Apple devices. It can be accessed by downloading the XOH Trader App at Google Play or at Apple's App Store.
Being a second-generation entrant to the broker space, FXCentrum has been able to design an app that accommodates all the powerful tools found on the desktop version of the platform.
The app has easy functionality and all the trading and account management functions are easily accessible. The default setting is for one-click trading, but to help manage risk, the execution interface includes the option of adding take profit, stop loss and trailing stop loss orders.
Social trading and copy trading
Copy trading and social trading are not yet available via the FXCentrum platform. Clients are advised to follow the broker's updates as/or when such a feature is implemented in the future.
Crypto
FXCentrum does not currently offer markets in cryptocurrencies, though reports suggest that this may be soon to change.

Charting and tools
The FXC platform has an array of powerful software tools designed to help clients identify and trade investment opportunities – these include:
34 technical indicators
30 analytical objects
Nine time-frame settings
Five chart types
Bucket trading
Bulk order modification
Advanced market depth monitors
Built-in heat maps
Stock screener
Built-in market sentiment monitors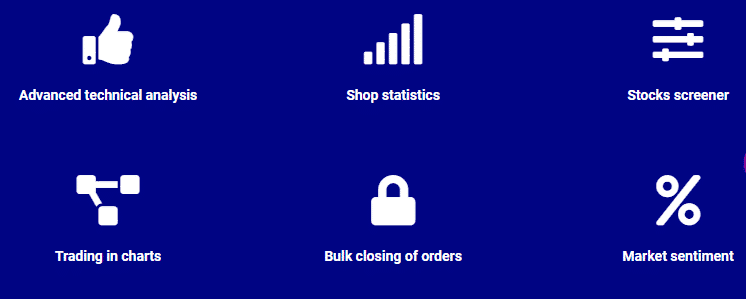 Education
Most of the support tools are found on the trading platform. The broker's blog, however, is a useful tool that analyses major current events and converts them into trading ideas.

There is also an economic calendar, but in terms of other materials, FXCentrum is rather limited. There are not any 'how to' or 'what are'-style tutorials. It is, of course, possible to access such materials freely on the web, and while FXCentrum could improve in this area, the absence of educational pages could actually appeal to those who already have a good idea of what they want to trade.
Dedicated account managers are also available.
Trader protections by territory
One of the issues facing all new entrants to the broker space is the lack of a track record. It's a chicken and egg situation, and no matter how many next-generation innovative features come as part of the package, the very justifiable question will always be asked – is FXCentrum safe?
The broker is currently regulated by the Financial Services Authority (FSA) in Seychelles, where it operates under licence number SD055. Regulatory compliance is hard to gain and expensive to maintain and the FSA is a common first step for new entrants. News that FXCentrum is in the process of applying for a licence in the EU is welcomed, as once this is gained, it would mean that the broker is no longer regarded as 'offshore' to UK and EU clients.
How to open an account
Onboarding for a live account is a three-stage process. FXCentrum provides support videos that provide information on how to work through the different stages, such as the uploading of ID verification documents.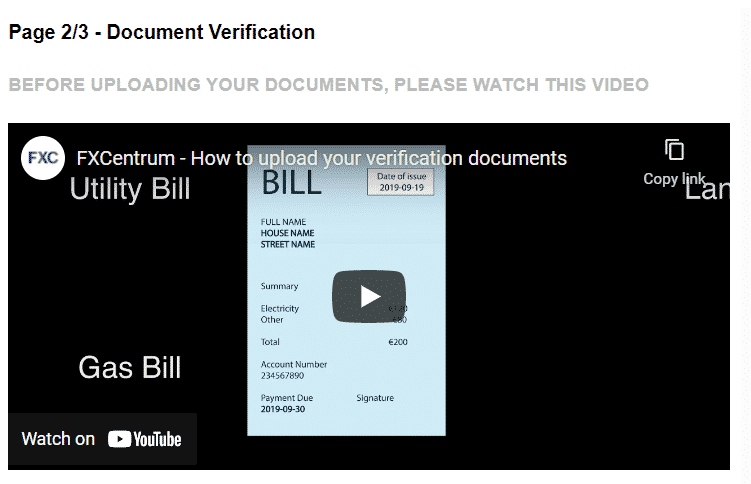 Base currency options for accounts include USD and EUR, though it is possible to fund accounts using a range of other currencies. Payment options include credit card, wire transfer, TX Pay and Perfect Money.

There are no deposit or withdrawal fees, and the minimum deposit amount is as low as you'll find, at $1. There is a rather quirky cap on the amount of funds that can be deposited, and this is set at $500.

Customer support
Customer support is contactable via email or phone using the toll-free number +448007074257. Response times during testing were of a high standard and the staff were knowledgeable and client-focused.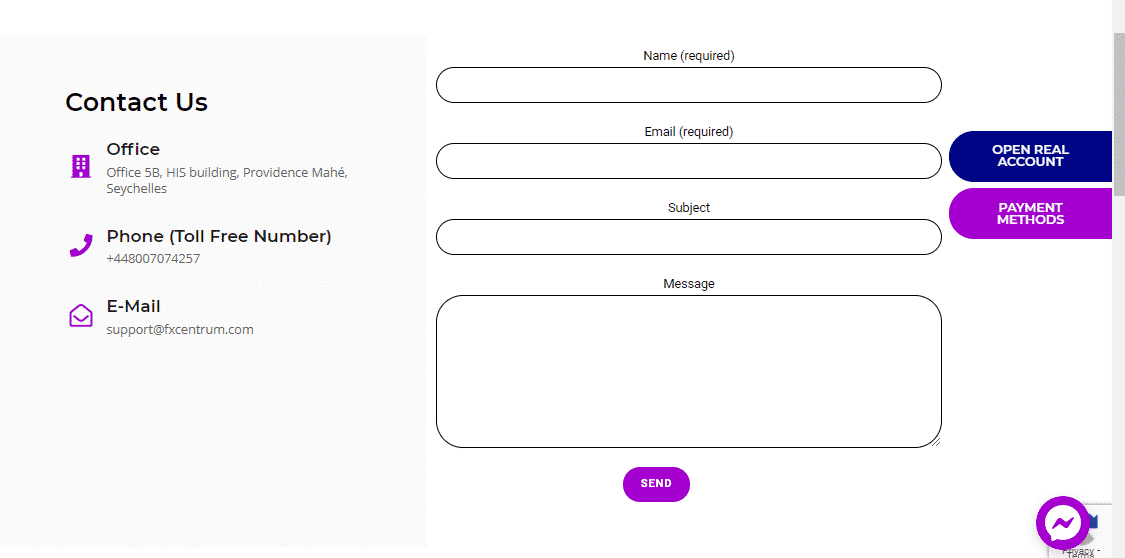 One neat feature of the FXCentrum live chat function is that it's possible to start a chat using social media accounts such as Facebook rather than having to manually input user ID information. It was also refreshing to get through to a real agent rather than a chat bot.
Customer services are currently available 09:00–17:00 CET, Monday to Friday, which is in line with other start-up platforms. We would expect coverage times to be extended as part of the broker's business development plan. While the broker doesn't yet offer 24/5 support, the support that is available is high grade.
The bottom line
While FXCentrum is rightly proud of its low fees, it is much more than a no-frills broker. The additional tools that are available will be ideal for some users, and the well-designed platform has enough about it to cater to intermediate and advanced traders as well as beginners. One stand-out feature is the 1:1000 leverage, which will attract a lot of traders looking to run high-risk-return strategies.
FXCentrum is a new entrant with a confident approach. It's packed full of neat innovative features and has a refreshing approach that includes discarding some low value-added aspects of traditional platforms. As a result, the platform has a more agile feel.
The focus is on traders and trading, and hopefully that will remain the case as it grows. A few of the features of the service currently have a 'newbie' feel to them, but with a range of new markets and regulatory licences in the pipeline, FXCentrum is certainly a broker to look out for, and one that is worth a try now.
FAQs
How can I open a demo account with FXCentrum?
It takes less than 20 seconds to set up a demo account and you'll be given a virtual balance of $100,000 to use.
Is FXCentrum a regulated broker?
Yes. The firm currently operates under licence from the FSA in Seychelles but is in the process of applying for a licence from an EU authority.
What fees does FXCentrum charge?
Most instruments are zero commission and the bid-offer spreads are relatively tight, which marks the broker as being low-cost. Financing fees can be found by accessing the market you want to trade and clicking on the 'Instrument Information' icon.
How do I withdraw money from FXCentrum?
Requests to return funds are processed online. It's a case of visiting this area of the site, logging in and including details of your request.

Forextraders' Broker of the Month
ForexTime (FXTM) is an award-winning platform that certainly has the feeling of being set up by people who know what they are doing. The firm demonstrates an understanding of what helps traders make better returns, and its success can be measured by the fact that it's doubled the number of clients it supports in recent years. The fact that the broker has grown to have more than two million accounts suggests it is getting things right for clients.
Please be advised that certain products and/or multiplier levels may not be available for traders from EEA countries due to legal restrictions.