Pros
Cons
Choice of three top-grade trading platforms
Average pricing in some markets
No minimum deposit
Mobile trading can take some time to set up
Strong regulatory structure
Potential to access institution-grade trading experience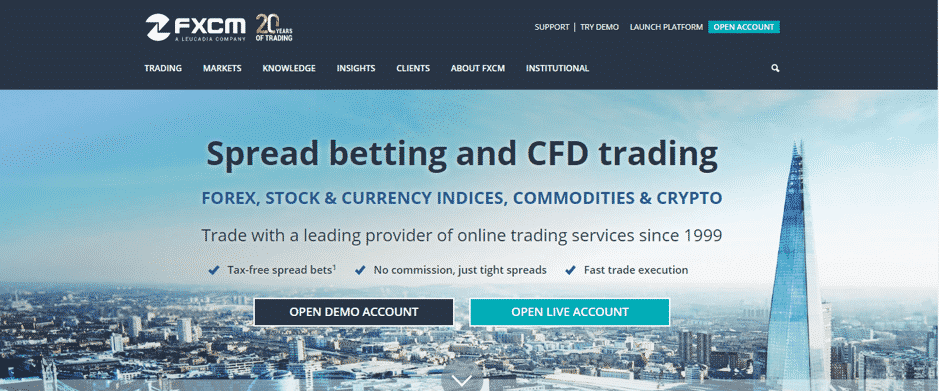 FXCM is a well-regarded broker which has been operating for over 20 years. Its success is based on offering clients a top-grade trading experience particularly in terms of the trading platforms. This is backed up by the security which comes from using a broker that operates under license from highly regarded regulators.
FXCM has a global approach to trading. The "FXCM Group" encompasses FXCM Ltd which operates in the UK and is licensed and authorised by the Financial Conduct Authority (FCA).
The firm operates in France through a branch registered with the registre du commerce et des sociétés de Paris ("Paris Trade and Companies Register") (SIREN 509 690 905) under the trade name of FXCM France. This entity is regulated by The Autorité de contrôle prudentiel et de résolution (ACPR) and the Autorité des marchés financiers (AMF).
FXCM Australia Pty. Limited is regulated by the Australian Securities and Investments Commission. Australian Financial Services License Number: 309763.
FXCM South Africa (PTY) LTD is an authorised Financial Services Provider and is regulated by the Financial Sector Conduct Authority under FSP No 46534. Registered address: 114 West Street, 6th Floor, Katherine & West Building, Sandton, 2196, Johannesburg, South Africa.
The firm also has offices in, Israel, Germany, Italy, Greece, Hong Kong and Canada.
The attention to detail and the focus on offering a quality product has seen the firm collect many industry awards over recent years.


Who does FXCM appeal to?
FXCM has a broad appeal. The site contains features that are extremely useful for beginner traders, including an extensive educational resource. At the same time intermediate and advanced traders can position themselves to benefit from FXCM's experience of meeting the exacting demands of institutional grade clients.
The supporting structure is impressive. The regulatory framework is hard to beat and the customer support is of a very high level. The trading experience, and choice of three state-of-the-art platforms is what will appeal to many. Customers can easily upgrade to automated, VPS trade executions and can tap into the deepest pools of market liquidity. These benefits really hammer home the fact that FXCM sets out to give traders just what they want and need.
Account types
FXCM offer a variety of accounts so that clients can choose a best fit.
One plus point for many is that FXCM offer spread-betting as well as CFD trading on 'standard' accounts. Eligibility for spread betting depends on client domicile but there can be tax advantages for those able to trade the on markets using that approach.


FXCM's Active Trader account is designed for traders who actively trade. When trading is more than a hobby, treat yourself to our very best. Active Trader benefits include dedicated support, premium services and custom solutions. Active Traders are eligible for different tier pricing.
The Professional Traders account allows more experienced clients to exchange some degree of client protection (such as Negative Balance Protection) for more direct access into market liquidity.
The FXCM Pro account will be out of reach of most traders. It offers end-to-end execution and liquidity solutions for retail brokers, hedge funds and emerging market banks. The good news for all other account holders is that there is inevitable 'trickle down' that comes from FXCM being one of the 'big guys'. To support the FXCM Pro service FXCM has cultivated professional relationships with tier 1 banks and non-bank liquidity providers, prime broker relationships, and technology vendors.
FXCM also support corporate accounts.
Markets and territories 
Reflecting the brokers global client base the markets offered by FXCM cover the world's major markets and indeed many boutique-style markets as well.
Since January 2015, FXCM has provided services to 220,000 active customer accounts around the world. This generated annual retail trading volume valued at US$3.9 trillion. In addition, FXCM has worked with more than 700 institutional clients over the course of the past decade.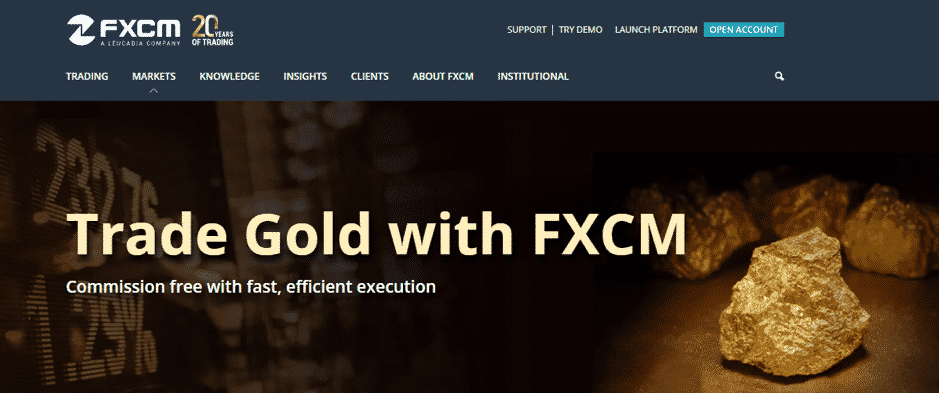 FXCM does not currently accept clients who are residents of USA, Japan, Brazil, Turkey, Iran, Cuba, Sudan, Syria or North Korea. The web trading platform can be set to operate using the following languages: English, Chinese, German, Italian, Arabic, Hebrew, Greek, Japanese, Spanish, and French.
Instruments and spreads
There is an extensive range of markets on offer. The lack of depth in any particular instruments means this is one section where FXCM is in line with its peers rather than ahead of them.


Forex, equities, indices and commodities are all offered. There are also markets in Crypto and Crypto Majors.
Leverage can be adjusted on some instruments and base rates are 1:2 for cryptocurrencies, 1:10 for commodities, 1:20 for gold, indices, minor and exotic currency pairs and 1:30 for major currency pairs.
Fees and commissions
FXCM don't compete on price alone. The all-round service is its major selling point. Upgrades to Professional and Institutional accounts take costs down to wholesale levels and whilst standard accounts might not be the cheapest around, they are still competitive and in-line with the broker's peer group.
Slippage is also a factor to consider. It is very reassuring that the broker freely offers data relating to execution performance. This also challenges brokers who offer zero spreads but never fill on the order.


Our review did confirm that spread betting bid/offer spreads tended to be tighter than those on the Forex Trading type account.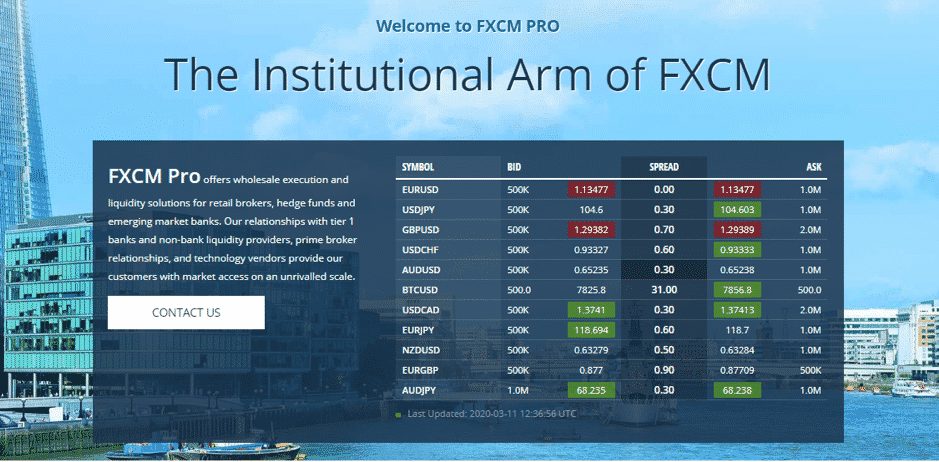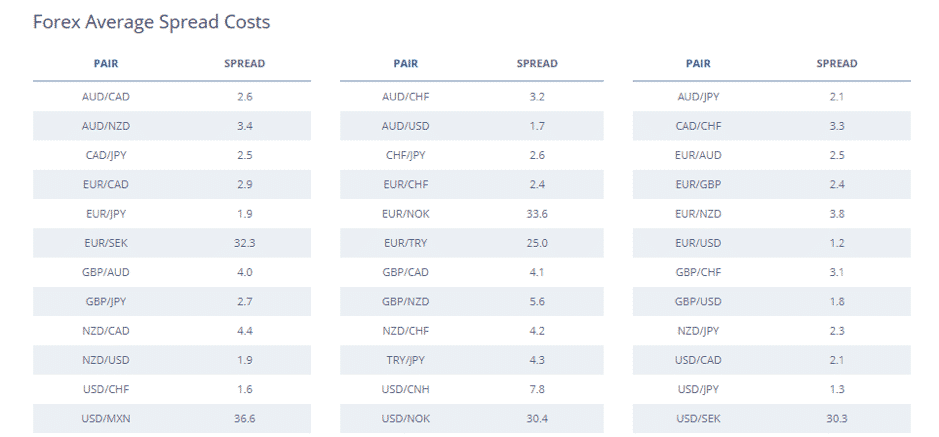 Platform review
FXCM offer a market leading range of platforms. Each of the four platforms are well regarded in the trading community and each dove tails well with the other.
Trading Station is FXCM's proprietary trading platform and is packed full of powerful analytical tools and advanced software functionality. It has a particularly pleasing aesthetic and navigating the dashboard is helped by the intuitive layout of the screens and monitors. The new Trading Station Web 2.0 platform is built in Mac -friendly HTML5 which is a convenient but non-essential feature for those who base their operations off iOS software.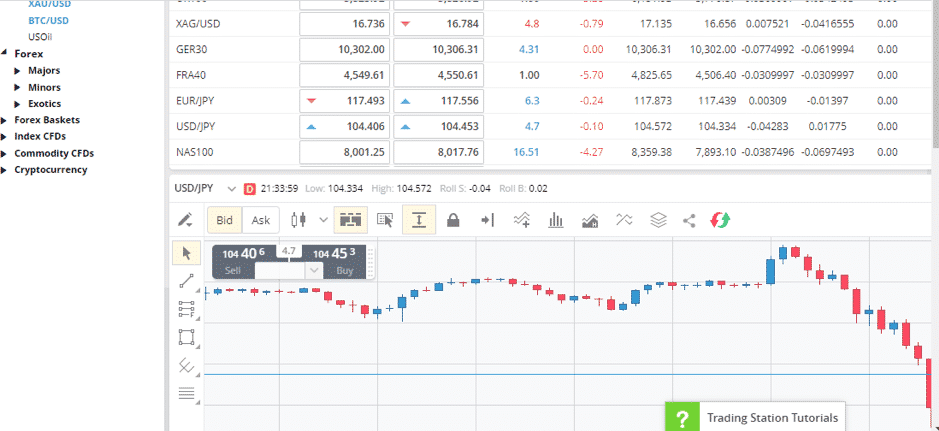 The core of the Trading Station offering is its ability to take traders into the heart of the markets. The execution GUI is packed full of trade management and risk management tools. Time-of-trade services are based on custom indicators, strategy optimisation, strategy back-testing, and robust charting functionality.


For those looking to try and test the system to its limits there are Advanced Indicators such as the Speculative Sentiment Index (SSI) which is a proprietary contrarian indicator designed to help trade trending markets. The index ratio tells you whether traders are net long or short a particular currency pair, and to what degree. And the Real Volume indicators which are exclusive to Trading Station and pre-loaded on the desktop version open up unique access, giving you strategy support with real market sentiment.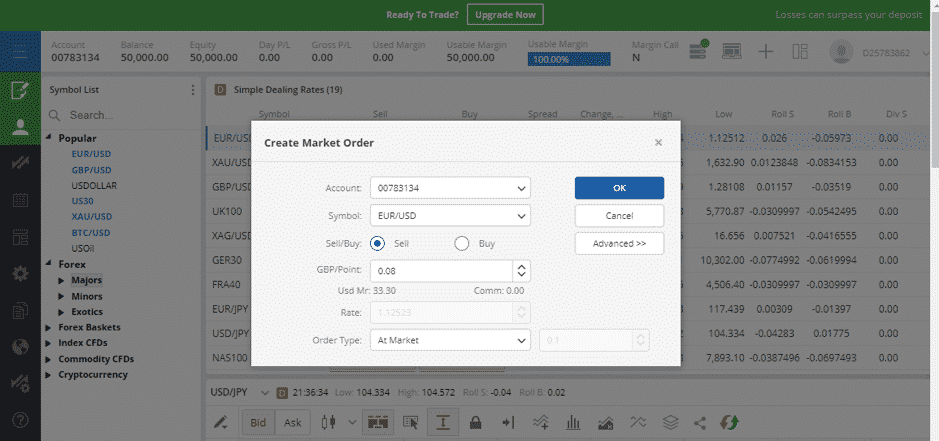 Ninja Trader has a funky feel but don't think it is lightweight due to its user-friendly appearance. The attractive features of this platform run far deeper than the aesthetics. Featuring extensive forex functionality, the brand-new Ninja Trader 8 is an industry leader in the provision of advanced analytics, charting and automation capabilities. Ninja Trader is particularly strong in terms of market liquidity and accesses the same pools of liquidity as global banks, financial institutions, prime brokers and market makers.
Charting tools are of institutional grade quality, there is an extensive list of indicators available and traders with their own modelling ideas can use Ninja Trader to support automated trading.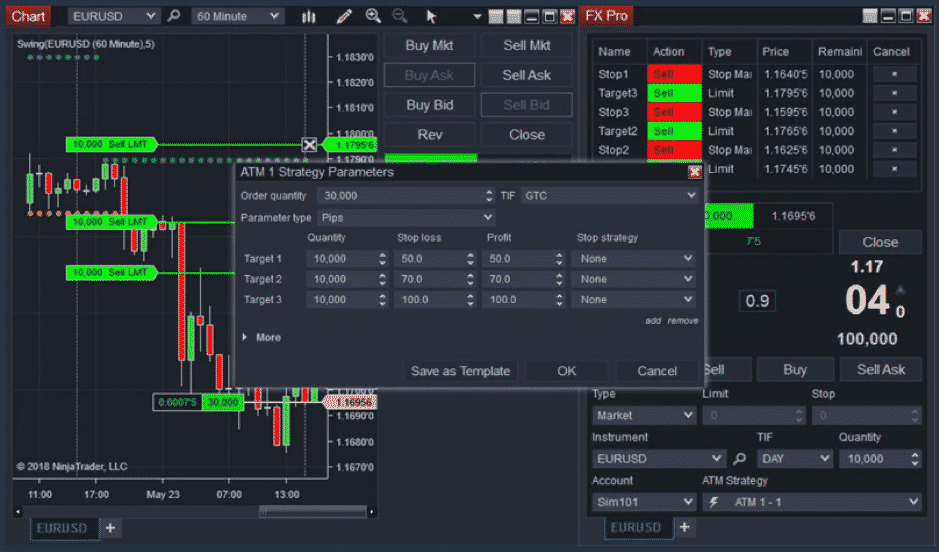 Our testers reported one very popular feature of Ninja Trader and one that helps them stand out from the crowd was the ability to load multiple time frames and markets on a single chart to spot evolving patterns.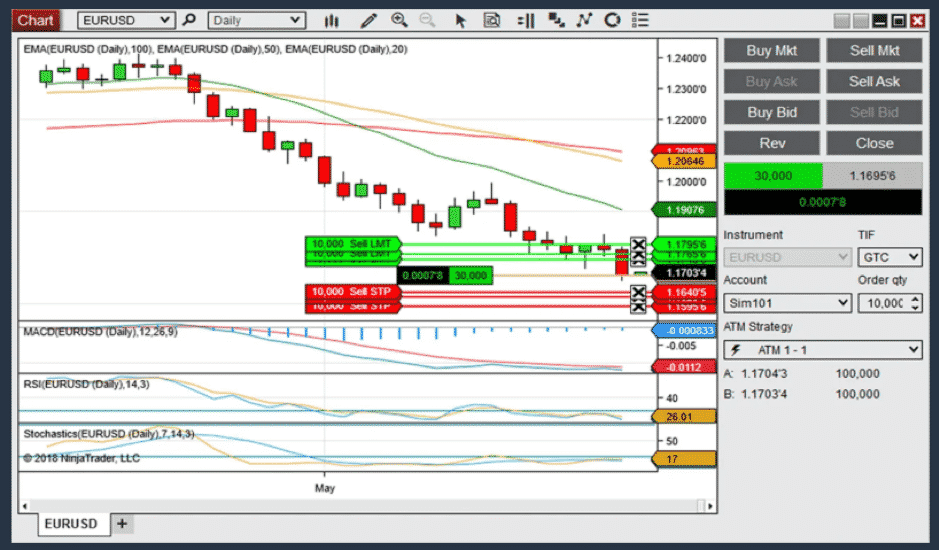 MetaTrader4 is the most popular trading platform in the world and boasts millions of users. The advantages of the platform extend a long way past it being robust, ideal for charting and coming packed full of indicators. Having been a cornerstone of trading for such a long period of time there is a well-established community of users who share ideas and trading tools, sometimes for free.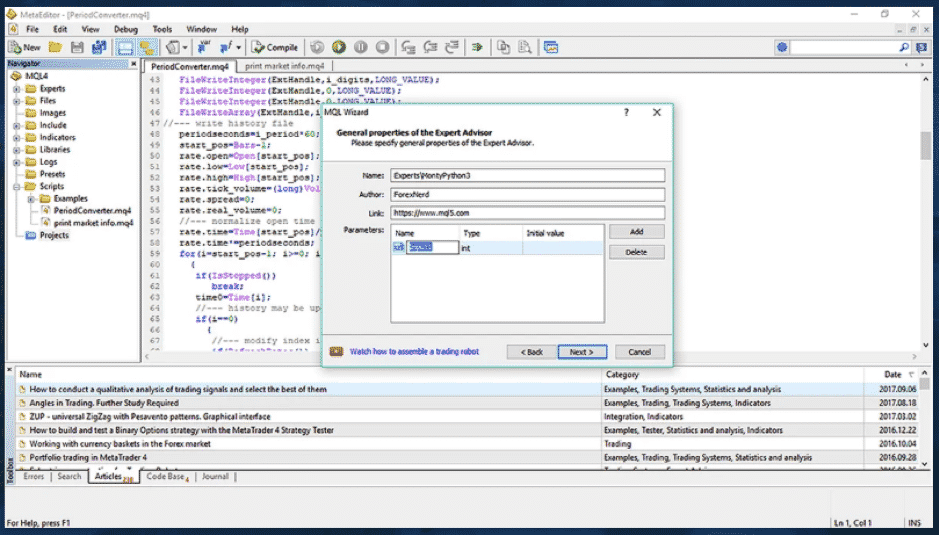 MT4 is also the 'go to' platform for traders looking to use their own models (or those of other traders) to trade the markets using algorithmic programs. The Expert Advisors section of the site provides support wizards and advice for the curious, enabling traders to optimise their strategies.
Mobile trading
Mobile trading is offered on Android and iOS devices. The Trading Station visuals carry over very well onto the smaller screen. This is partly due to the site requesting users to select preferred formats prior to the account being set up. This is a good idea but a bit fiddly and not very well signposted which slowed down some of our testers who were familiar with being able to log on and go. Preferences also had to be set regarding sharing information with social media platforms and search engines. This seemed to be a bit heavy-handed and detracted from the all-round user experience, particularly as the link to one site was corrupted.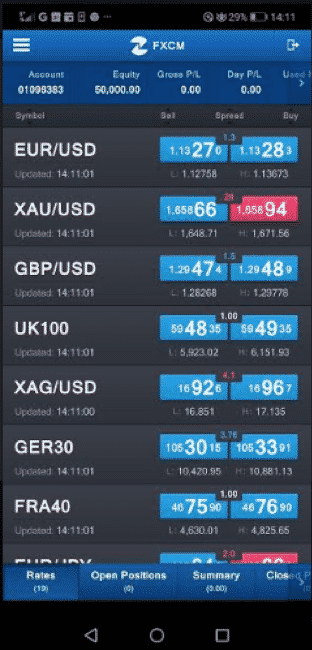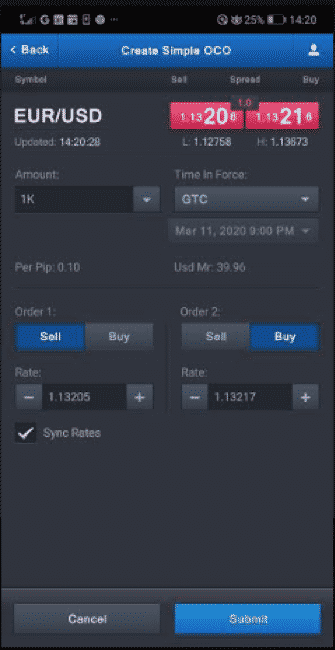 Once over the administrative hurdles, traders are in for a treat. Moving between markets and time-settings is easy to do and the mobile platform is particularly responsive. There is a Newsfeed function, but the platform is above all else set up for on-the-move execution. Complex order types which incorporate metrics such as Good Till Cancelled and Good Till Date are made available so that users can trade the way they want to.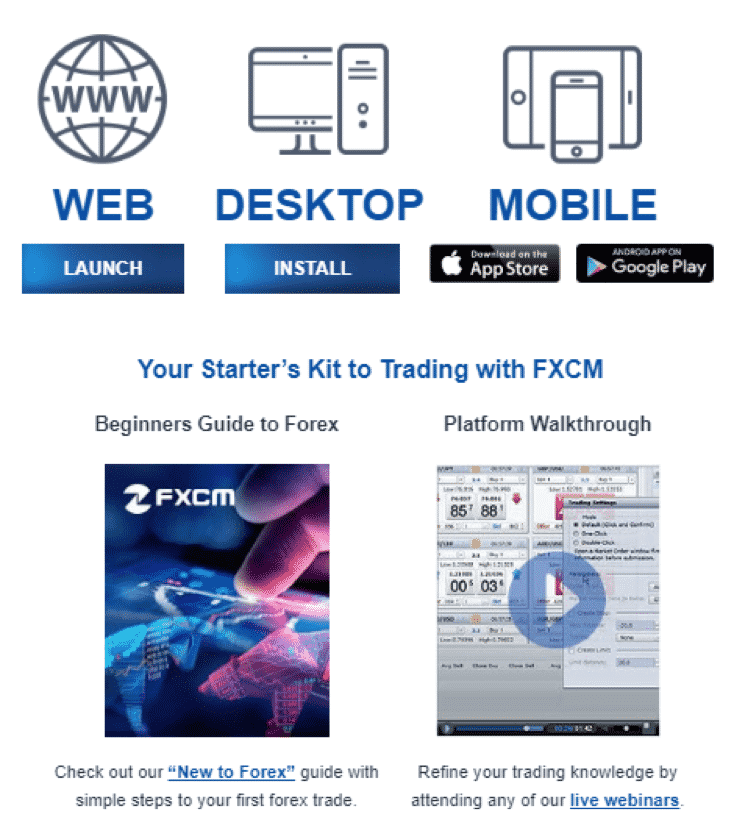 The number of markets in the Demo account is only 19 "rates" but all asset classes are covered, so it is possible to trade from Bitcoin through to the Nasdaq. There are limited charting and indicator functions in the mobile version of Trading Station.
Social trading and copy trading
FXCM have hooked up with ZuluTrade to allow its clients the option of time saving, hands-off trading. ZuluTrade is one of the world's most well established social/copy trading platforms which offers traders a degree of reassurance. The 'Peer-to-Peer' trading function allows FXCM account holders to use the signals of other traders to make investment decisions on their own book. Tools such as the 'Sorting Features' function allow FXCM clients to filter the pool of signal providers to achieve a best-fit. Given that some degree of control is given to a third party its reassuring that risk management tools such as ZuluTrade's Margin Call–o–meter are on hand.
Setting up a relationship is very easy to do. As the site explains:
"For live trading, setting up the ZuluTrade platform for use with FXCM brokerage is a straightforward process:
Open a forex/CFD live trading account with FXCM
Provide ZuluTrade with your FXCM account number
Fill out and submit the Service Provider Letter of Direction (LOD)"
Operators such as ZuluTrade do take some of the hard work out of trading. There is a trade off in that some responsibility for trading decisions is given over to a third party. FXCM have done well to set up the link with one of the best-known social traders as this means clients have a choice of four, very different, but very special trading platforms.
Crypto
FXCM have obviously invested considerable resources in their Cryptocurrency trading service. The firm itself states.
"FXCM's Bitcoin Spreads are among the tightest in the industry – sometimes half the price of competitor."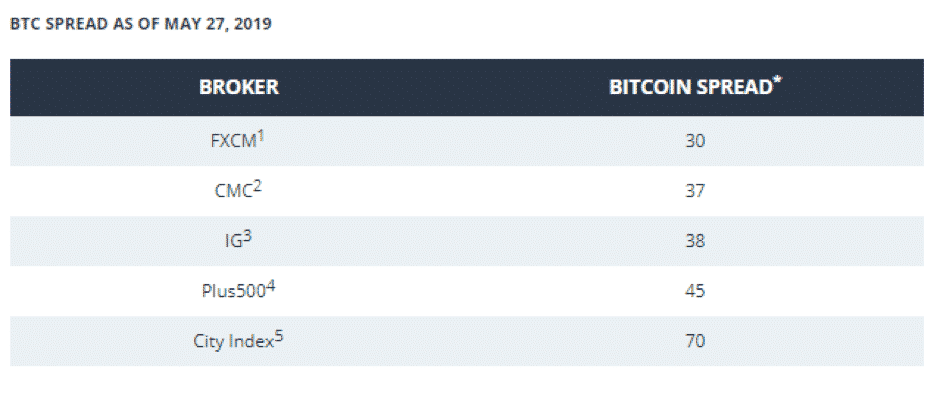 Clients trading crypto can choose to use leverage of 1:2 or 1:1, and being in synthetic format (CFD) means there is no need for special 'wallets'. CFDs are also a regulated instrument, whereas 'physical' crypto is not. Possibly most important of all it is possible to sell short as well as go long.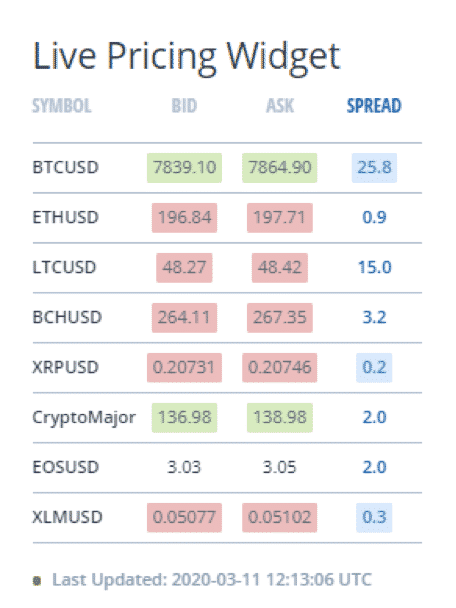 The Live Pricing Widget details the different markets on offer and also the current prices.
The firm also offers trading of a 'CryptoMajors' basket. This product is unique to FXCM and is formed of a combination of cryptos, Bitcoin (BTC/USD), Ether (ETH/USD), Ripple (XRP/USD), Litecoin (LTC/USD) and Bitcoin Cash ABC (BCH/USD).
Charting and tools
The abundance of trading platforms on offer means traders score very highly in this category. By offering Trading Station, MetaTrader 4 and NinjaTrader FXCM have pretty much covered all bases. The only question for clients is which of the software packages to choose from. Our reviewers were particularly impressed by some of the specialist indicators in the Trading Station package. The SSI tool proved an effective double check which was particularly useful at time of trade. The NinjaTrader platform scored highly in terms of presenting tools in a way that encouraged strategy ideas.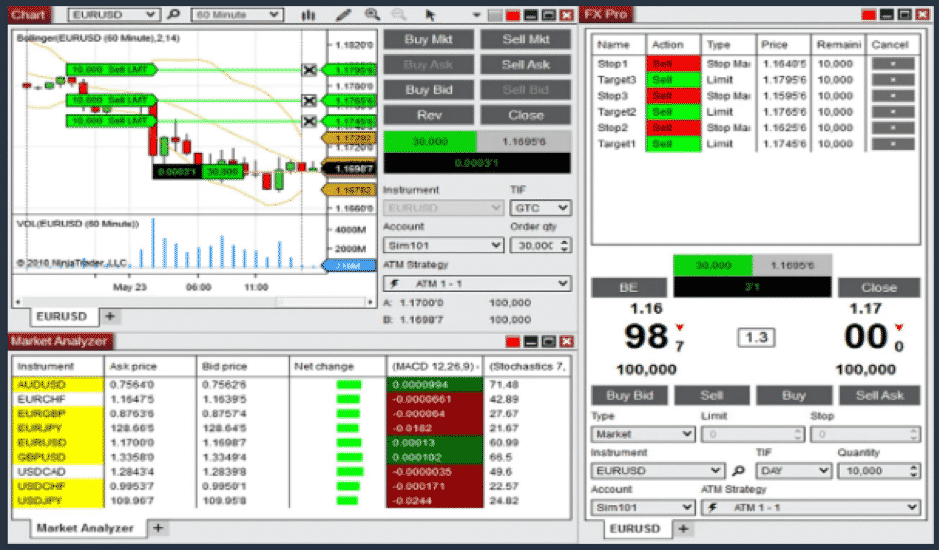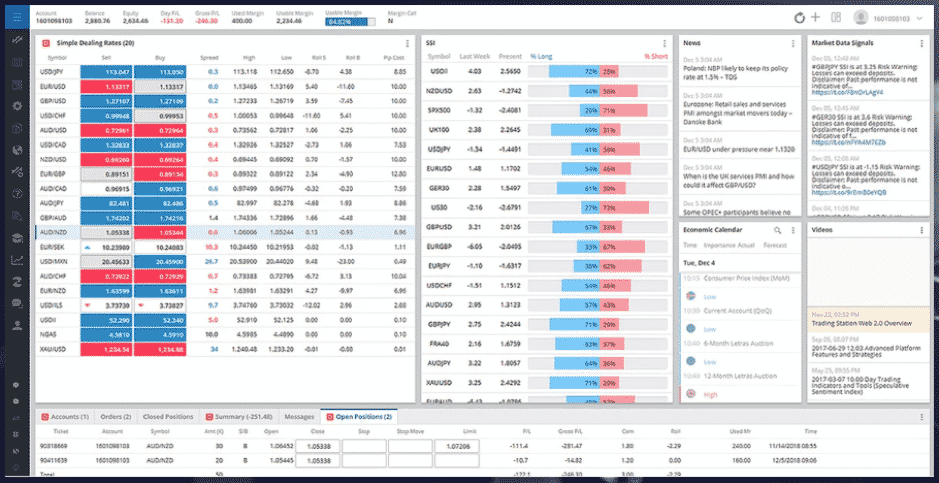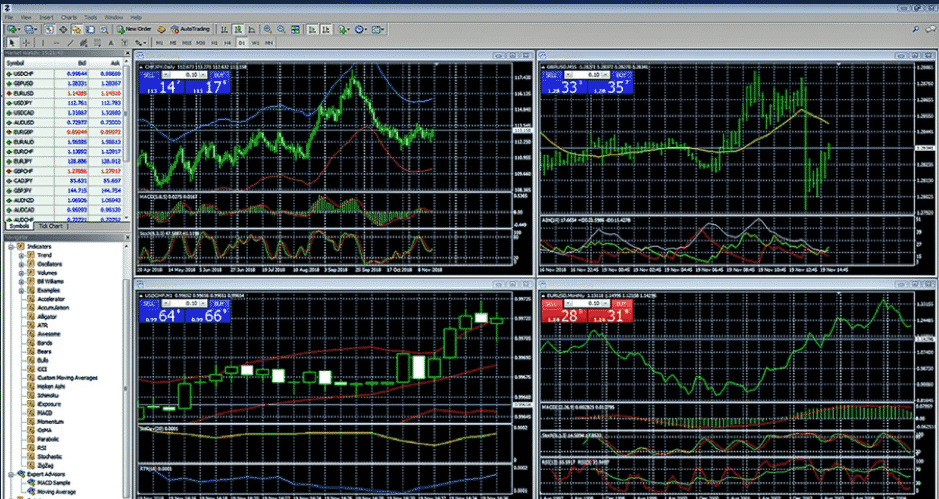 Education
FXCM offer exceptionally extensive educational and training support. They even have to break the offering down into two sections, 'Knowledge' and 'Insights'. The former covers a range of topics and provides an exceptional grounding for those who are new to trading. The Insights section addresses topics such as, current market issues, strategy development and risk management.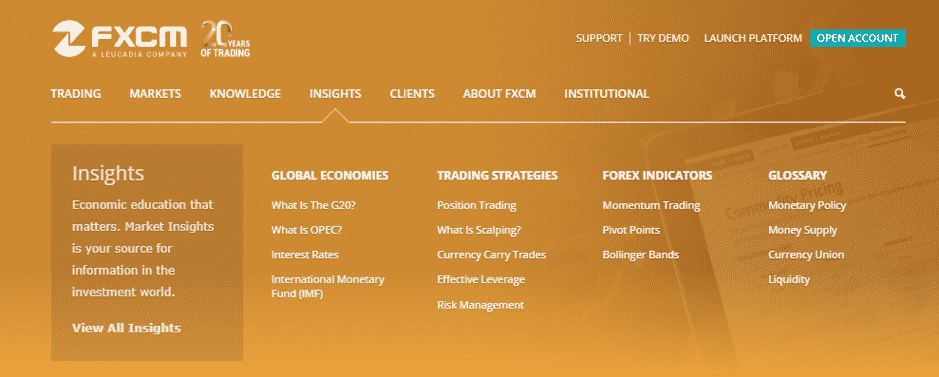 Both provide information through a choice of mediums to keep the learning process fresh and exciting.
There are of course some more standard features available. Traders benefit from the brokers news feed, can subscribe to a newsletter, and use an economic calendar.
The newsletters include 5-6 trading ideas to inform users, based on technical chart analysis.
Trader protections by territory 
FXCM is a global operation which means regulatory protection is determined by client domicile. The good news is that the regulators the firm operates under are high grade and include the Financial Conduct Authority (FCA) in the UK, the Autorité des marchés financiers (AMF) in France and Australian Securities and Investments Commission.
Checking through the exact terms and conditions is always recommended but the firm appears to see stringent compliance and customer protection as selling points. Taking the UK operation as an example, FXCM LTD is authorised and licensed by the Financial Conduct Authority (FCA). It also offers clients Negative Balance Protection and segregation of client funds in accordance with FCA money rules.
There is limited use of two-step authentication which may be an issue for some. Proper due diligence will throw up another negative point, namely the run-in FXCM had with US regulatory authorities in 2017.
How to open an account
Opening a Demo account takes moments to do. A Live Trading account takes only slightly more time. The ease of processing stems from clients only needing to confirm country of residence and complete the online application.


There is no minimum balance required to open an account and funds can be deposited using a range of reputable payment methods.


Payment method type will influence processing times, but debit and credit card deposits are the fastest. FXCM also offer clients a step-by-step guide of how to move funds. This is a nice touch as there can often be issues which crop up.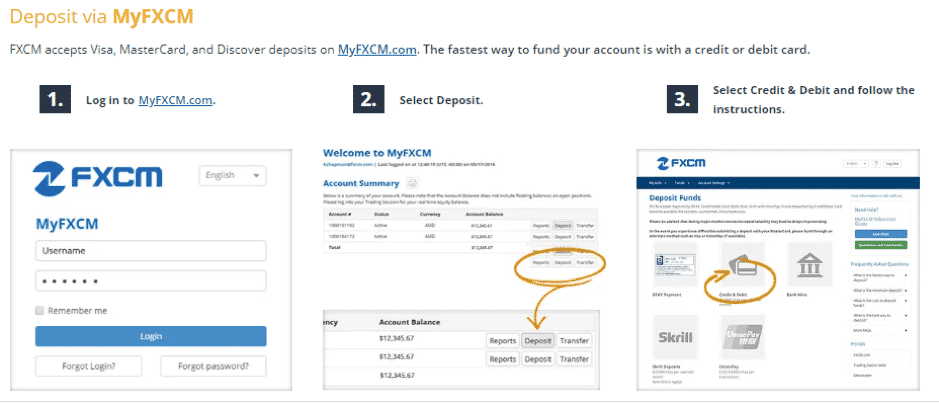 Customer support
FXCM score highly in terms of customer support. Help is available on a 24/5 basis and via phone, Live chat, SMS messaging and email. It is even possible to contact the trading desk – useful in emergencies and the firm also has bricks and mortar offices across the globe.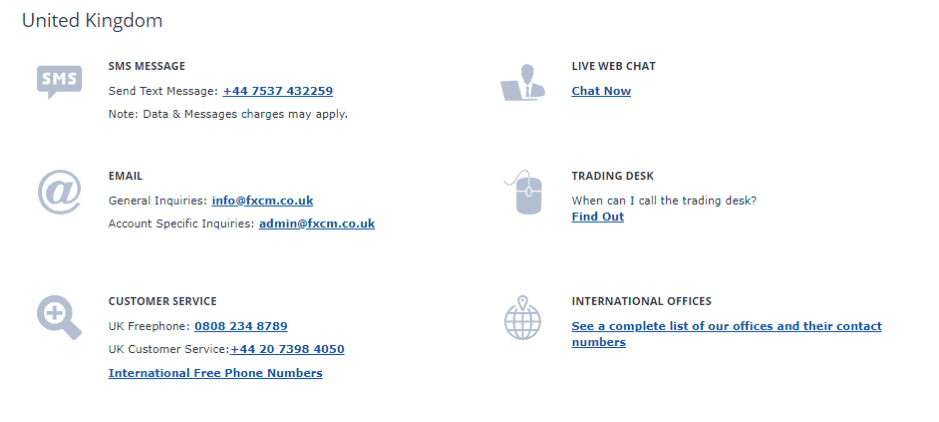 Our testers benefited from very fast response times and staff were knowledgeable and solution orientated. Queries were dealt with on the first time of asking and emails turned around within 24 hours which compares well to the market average.
The bottom line
The extensive range of educational tools, platforms, proprietary indicators and use of top-tier regulatory frameworks all point towards FXCM being categorized as a high-grade multi-asset broker. The one thing holding them back from achieving this status is the relatively limited number of markets to trade. The list of instruments is extensive, but not particularly deep. Traders who can get by with hundreds rather than thousands of markets being available to them will however find the FXCM service hard to beat.
The choice of trading platforms is a stand-out feature for FXCM. Costs are in-line and tariffs improve considerably for those trading sufficient volumes to qualify for an account upgrade. Looking past the headline bid-offer spreads it is also clear to see that the quality of the execution was very high with the firm able to boast about impressive slippage data reports.
Setting up an account with FXCM is to be recommended as it is an opportunity to keep up with a broker offering the latest features in a particularly user-friendly way. The cutting edge feel of some of the tools coming from the broker's exposure to institutional grade clients.
*Average Spreads: Time-weighted average spreads are derived from tradable prices at FXCM from October 1, 2019 to December 31, 2019. Spreads are variable and are subject to delay. The spread figures are for informational purposes only. FXCM is not liable for errors, omissions or delays or for actions relying on this information.
FAQs
How can I open a Demo account with FXCM?
This link takes you to the area where you can register for a demo account. The desktop version takes moments to set up but there are a few possible pitfalls to look out for when setting up a Demo account for mobile trading.
Is FXCM a regulated broker?
Yes, they are. Not only that, but the regulatory bodies which oversee their operations are as good as they get. Exact terms depend on domicile, but the regulators involved include the Financial Conduct Authority (FCA) in the UK and the Australian Securities and Investments Commission.
How do I withdraw money from FXCM?
FXCM don't apply any fees on withdrawals and the processing is in line with industry standard timings. It might take about three days. More information is found here – where FXCM have published a video tutorial of how to move funds.
What bonus terms does FXCM offer?
This depends on your domicile. Regulators in different regions take different views whether to allow bonuses and promotions.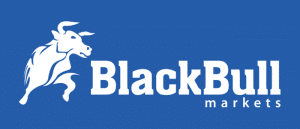 Forextraders' Broker of the Month
BlackBull Markets is a reliable and well-respected trading platform that provides its customers with high-quality access to a wide range of asset groups. The broker is headquartered in New Zealand which explains why it has flown under the radar for a few years but it is a great broker that is now building a global following. The BlackBull Markets site is intuitive and easy to use, making it an ideal choice for beginners.
Please be advised that certain products and/or multiplier levels may not be available for traders from EEA countries due to legal restrictions.