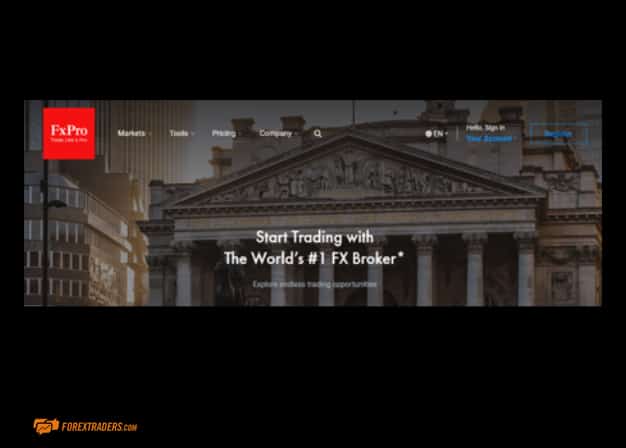 FXPro Pros
FXPro Cons
Trading infrastructure provides excellent market access
Protracted onboarding process with Demo accounts
Regulatory and operational risk management
Initial Live Chat interaction is with a bot
Great trading tools
A choice of four market leading trading platforms
Traders' Viewpoint
FXPro UK Limited has been authorised and regulated by the FCA since 2010, and CySEC since 2007, having provided online trading services since 2006. It has over 1,300,000 client accounts globally and claims to be the world's no.1 retail broker. It has won numerous Financial Industry awards in the past few years.
FXPro utilises the renowned, well known and popular MetaTrader MT4 and MT5 platforms, the FXPro Edge, and the cTrader platform. It is worth noting that the cTrader execution spreads are very attractive at close to zero pips. Spreads on the MetaTrader platform are more variable but still competitive in line with online broker peers. All the trading platforms can be downloaded onto Android and IOS to allow for mobile trading.
The FXPro Edge is in Beta format and gives a more in-depth feel to the trading dashboard. It gives a sharp exposure of the spread in the market the investor wishes to take advantage of, backed up with quick trade functionality. Further FXPro apps can be downloaded to give access to an FXPro Economic Calendar and FXPro educational tools.
FXPro is undoubtedly a market leader when it comes to quality access to markets. It offers over 285 different instruments to trade via Contracts for Difference, including over 75 currency pairs. Aside from major, minor and exotic Forex pairs, and there is a cryptocurrency offering. Up to 17 commodities are available, including metals, energy and soft, whilst over 156 index and stock CFDs, in the UK, US and Germany are included in the overall offering.
FXPro have three accounts called Pro, Live and VIP designed to match different trader profiles. Opening a live account is not as quick and easy as some of its peers. There is demo account functionality, but that requires the submitting of some personal data. The advantage here is that once set up the move from demo to live account is pretty seamless. It is worth highlighting that the customer support process, via live chat, phone or email is excellent. FXPro supports a wide range of languages.
FXPro has a dedicated section online in order to deliver transparency around fees and commissions. As an example, FXPro's minimum spread for trading EUR/USD is 0.6 pips, which is relatively low compared to its peers. Like most brokers, FXPro takes a fee from the spread, which is the difference between the buy and sell price of an instrument.
Education and research materials on FXPro are broken down to two categories, whilst FXPro Edge has a lot of applicable charting tools. FXPro Squawk provides real-time audio news, a live messenger and headlines on all the major asset classes. Then there is Trading Central that is a leading provider of forex signals and charts as well as technical analysis. There are suggested entry and exit positions when focusing on a specific market.
FXPro has some justification in its claim to be the no.1 online retail broker, and with over 15 years of experience and 1.3 million users, it has established itself as a leading global broker, executing over 7,000 orders per second. A key differentiator is the ability to offer four popular and agile trading platforms. In addition, the regulatory and operating framework around FXPro is as strong as any of its peers with a range of client protection features like Negative Balance Protection and the segregation of client funds to listed banks like Barclays, Royal Bank of Scotland and Julius Baer.
About FxPro
FxPro has been providing online trading services to clients since 2006. It now has over 1,300,000 client accounts in 173 countries worldwide. It offers clients the choice of using four market leading trading platforms, advanced execution functionality and exceptionally good liquidity levels.
FxPro UK Limited is authorised and regulated by the FCA since 2010. FxPro Financial Services Limited is authorised and regulated by the CySEC since 2007 and by the FSCA since 2015. FxPro Global Markets MENA Limited is authorised and regulated by the DFSA. FxPro Global Markets Limited is authorised and regulated by the SCB.

Who Does FXPro Appeal To?
FXPro has a fairly punchy tag line and claims to be the world's "No. 1 Broker." Whilst some other brokers may well be in a position to contest the claim, the fact that FXPro feels it is in with a shout for the title obviously puts them in a good light.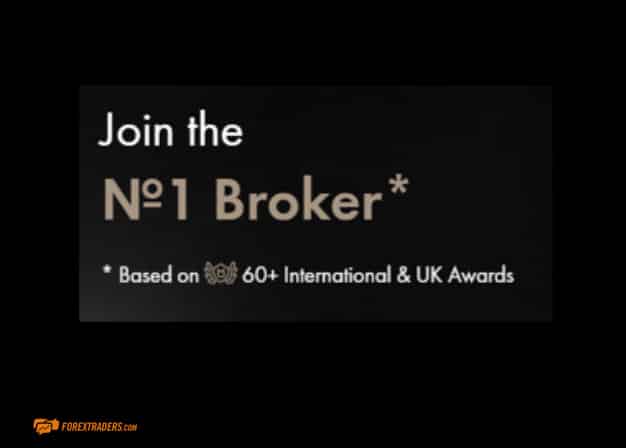 The firm bases the claim on the amount of industry awards it has won. The awards are plentiful and weighted towards the trading experience and have been given for, among other things, the broker's platform, trading tools and execution technology. The broker has also won the coveted Financial Times 'Best Broker' award 2015-17.

Digging a little deeper, it's possible to see that the firm is unlikely to win any awards for its educational materials. It's lightweight in that area, but that helps it work towards its sweet spot, the trading environment.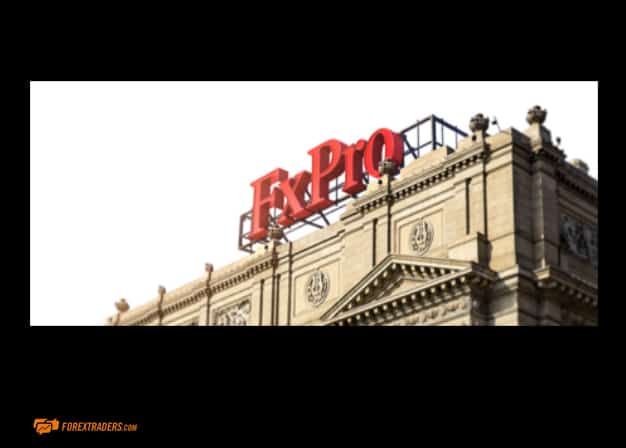 The execution interface is top quality and clients have a choice of using either of the MT4 and MT5 MetaTrader platforms or the cTrader platform. The dashboards and functionality of the different platforms are designed to appeal to different types of users. In addition, there are a lot of types of underlying account to choose from. All of this meaning that traders are set up as well as they can be to access the markets.
The regulatory and compliance framework is of very good quality. It operates under licenses from regulators including CySec in Cyprus and FCA in the UK. It has a respectable track record having been operating in the markets for 15 years. In that time managing to accrue a client base which means it is now executing over 7,000 orders per second.

FxPro Account Types
FXPro is a well-established broker and offers a range of different account types. Some of those accounts are paired with one of the trading platforms and that in turn means the T&C's will vary.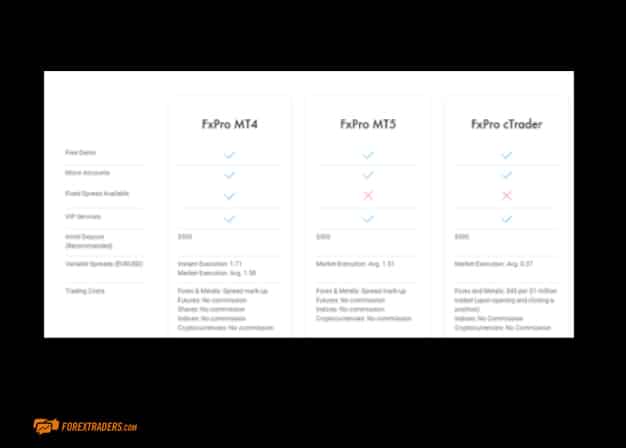 The accounts are called Pro, Live and VIP. Each is designed to match different trader profiles and trading strategies which means news clients would do well to invest a little time establishing what account type would best suit their purposes. Whilst it is very understandable to want to get on and try out the great experience, there is some benefit from demonstrating some patience and carrying out some research. Each of the accounts have a recommended minimum balance equivalent of US $500. This is higher than at some other brokers, but it is possible to try out all of the trading platforms in Demo mode before scaling up to live trading.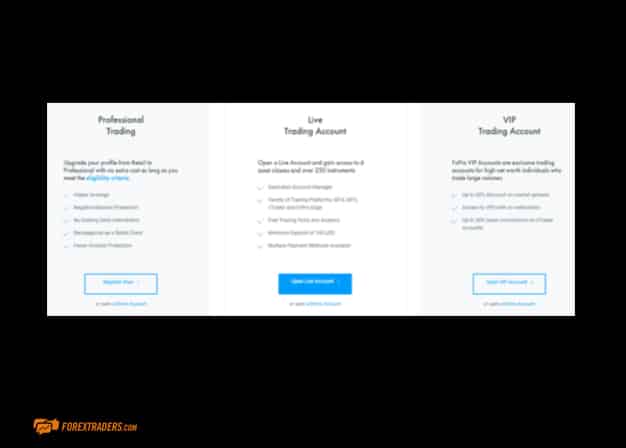 Fortunately, the FXPro site gives a very clear break down of the features relating to each account. This transparency is welcomed and makes the task of account comparison and account selection as easy as it can be.
Trading platform comparison: https://www.fxpro.com/trading-platforms/comparison
FxPro Markets and Territories
The firm operates globally and is regulated by five well-regarded regulators in UK, South Africa, Dubai, Cyprus and The Bahamas and caters for clients in more than 173 countries.
FxPro does not offer Contracts for Difference to residents of certain jurisdictions including the USA, Iran and Canada. The spread betting facility provided by the FX Pro Edge platform comes with some tax advantages and is not available to traders of all domiciles.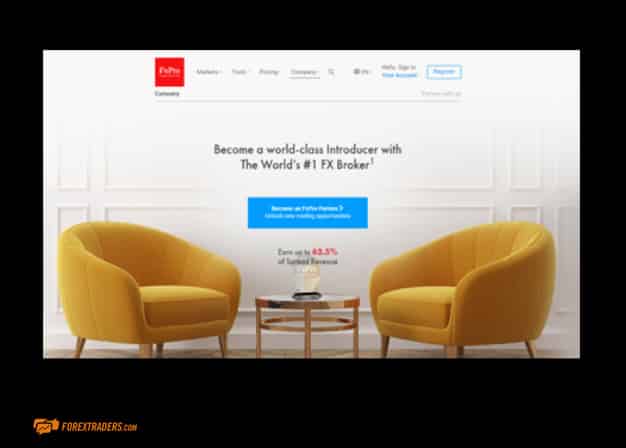 Traders in certain territories can take advantage of promotional offers. FXPro Partners can benefit from becoming an 'introducer', the site claiming that it is possible to earn up to 62.5% of spread revenue. The rebate returns are calculated as a function of currency type and payout options are flexible. FX Minors and FX Exotics: Receive up to $50 per million US$ traded. FX Majors: Receive up to $35 per million US$ traded.
Those taking part in the 'Affiliate' scheme can tailor commissions to their individual preference. The benefits of this scheme are 'elite' trading conditions and up to $600 per introduction.
Both schemes benefit from banners, prints, marketing materials and screenshots. The FX Pro brand is probably one of the most heavily promoted in the sector with the firm investing in high provide advertising relationships with Formula 1 and international sailing teams.
Spreads and Instruments with FxPro
cTrader execution spreads can be as tight at 0 pips and come with no commissions. Spreads on MetaTrader platforms can be fixed or variable. The spreads in forex, particularly the major pairs held up very well in comparison to other brokers. In some other markets, such as stocks and commodities the spreads were in-line with rather than leading the peer group.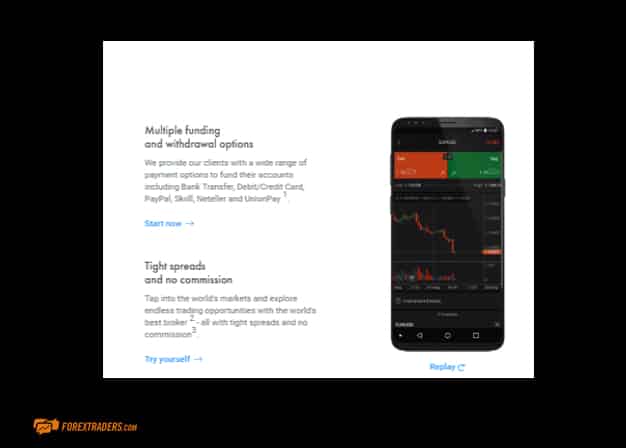 Leverage is in line with the guidance notes of top-tier regulators.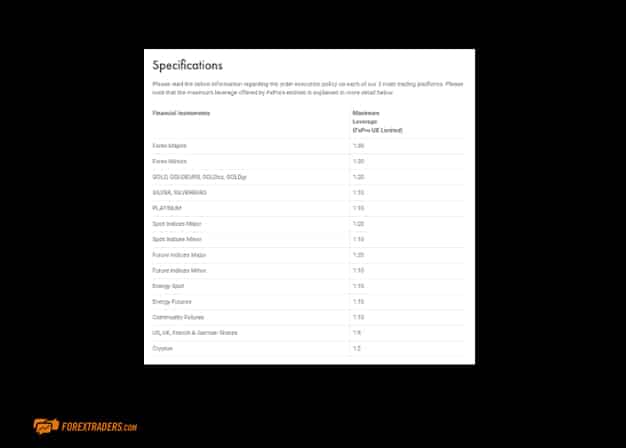 FxPro offers Contracts for Difference (CFDs) in over 250 individual markets, covering instruments drawn from 6 different asset classes. There are over 70 Forex pairs, Shares, Spot Indices, Futures, Spot Metals and Spot Energies.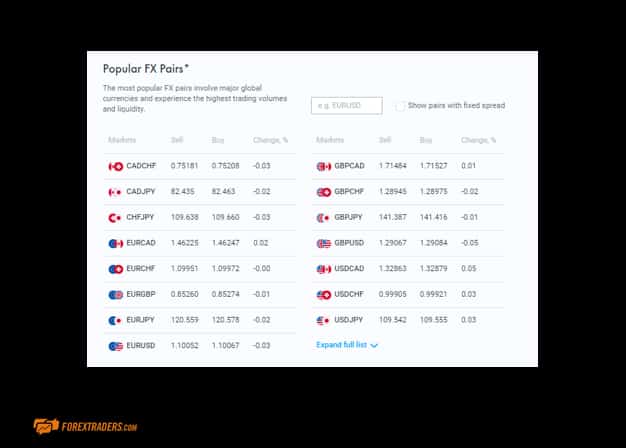 FxPro Fees and Commissions
There is a dedicated section relating to Funding Fees where charges and processing times are laid out. https://www.fxpro.com/pricing/deposit-methods. The FAQs on this topic are also fairly comprehensive.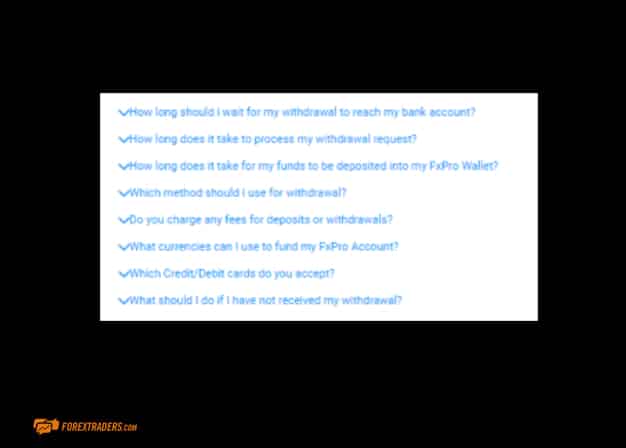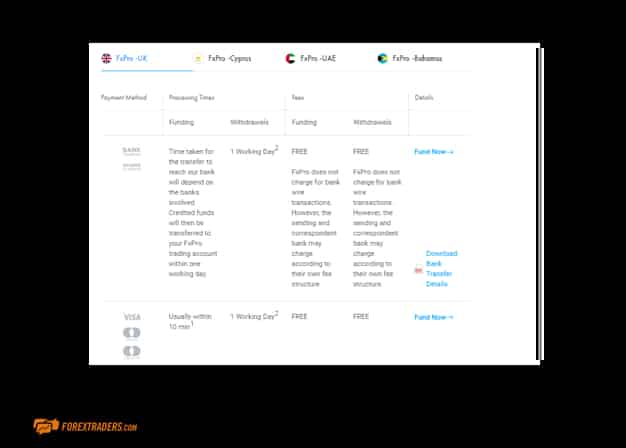 The VPS function is a great addition to the suite of trading tools. It is free to clients who hold a Premium Account but others will face a $30 per/month charge for using it.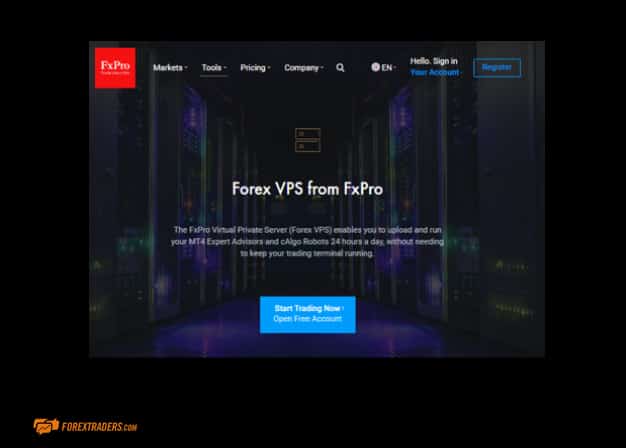 In Depth FxPro Platform Review
Whilst all the platforms, FXPro Edge, cTrader, MT4 and MT5 all take some effort to get access to, once opened, it's clear to see they are high quality.
FXPro Edge contains some very up to date tools such as QR codes. The version provided by FXPro is in Beta format but is definitely worth testing. The whole trading dashboard, including the administrative area, have a clean and attractive feel and intuitive functionality.
There is a 'tour' which takes new users through the aesthetically appealing pages of the platform. This gives users an indication of how things work and how they can access support if they get stuck.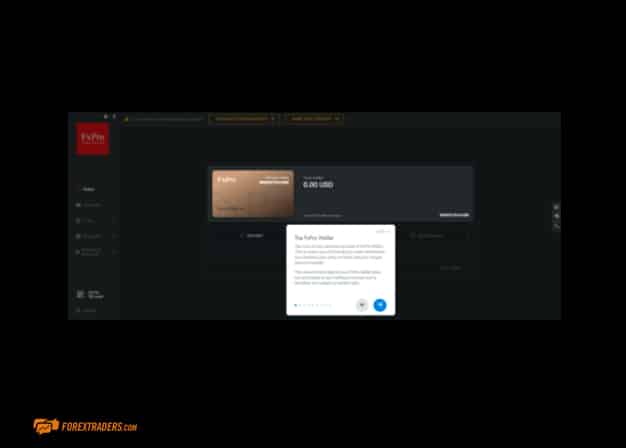 The trading platforms also provide new users with guided tours and 'how to trade' style educational resources. The Trader Pro platform, for example, has a pop-up window appear entitled "What is Spread Betting?"
The FXPro Edge has a very different feel to the MetaTrader dashboards. There is more colour and tone and a feeling that it leans towards annotation rather than the razor sharp, but sometimes hard to see, lines which are associated with MetaTrader.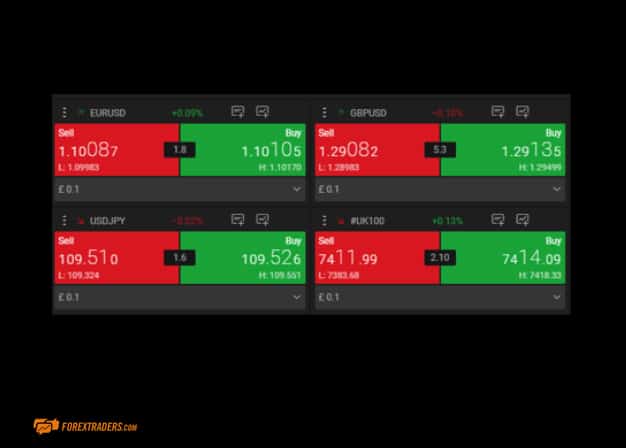 FXPro Edge also offers a very clear visual of the spread in each market. Sanity checks such as these shows someone with a trading background has designed the platform.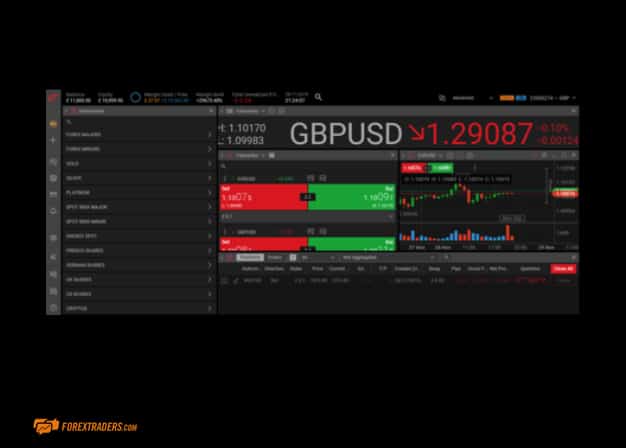 The Quick Trade options are clearly laid out.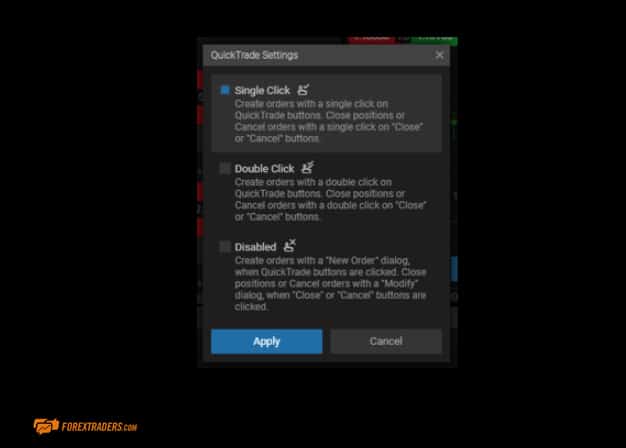 More complex orders can be built with options such as GTC, and GTD available and certain types can be set as default.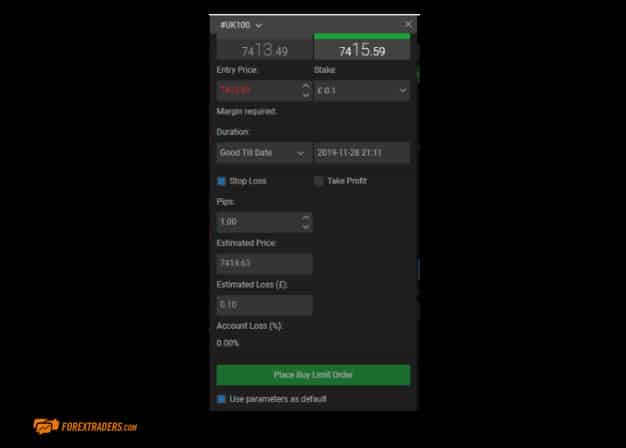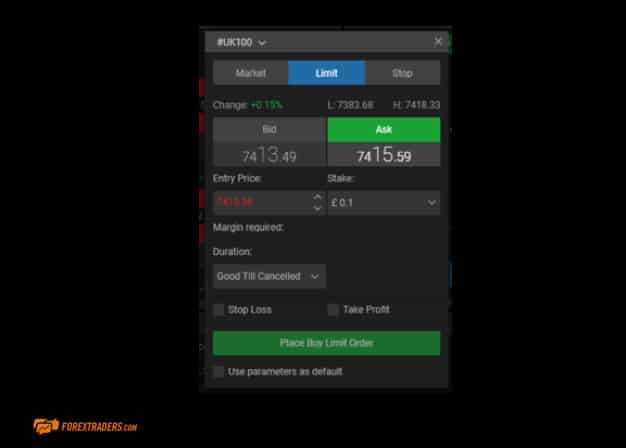 The MetaTrader MT4 and MT5 platforms are the most popular trading platforms in the world and with good reason. They have, for many years, provided traders with just the right tools to trade the markets. The years of use by millions of traders means any glitches were ironed out long ago, resulting in a top-grade trading experience noted for its reliability and user-friendliness.
cTrader is designed and runs best when downloaded to a desktop. This is because the software that comes with it is particularly powerful.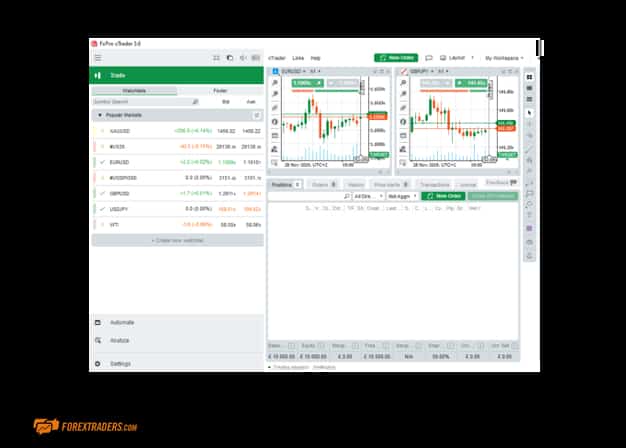 There is again the option to operate one-click trading, and more complex orders can be built and left in the market.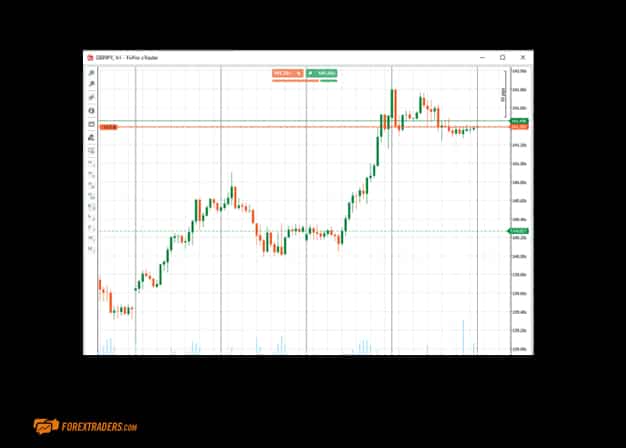 Mobile FxPro Trading
Each of the four FXPro trading platforms are free to download onto devices with Android and Apple operating systems. The FXPro Direct app also operates on smaller screens and allows clients to carry out all the necessary administrative tasks associated with trading whilst on the move. Other FXPro apps can also be downloaded, including FXPro Economic Calendar and FX Pro Tools. There is some cross-over between the apps as, for example, FXPro Direct includes a calendar section.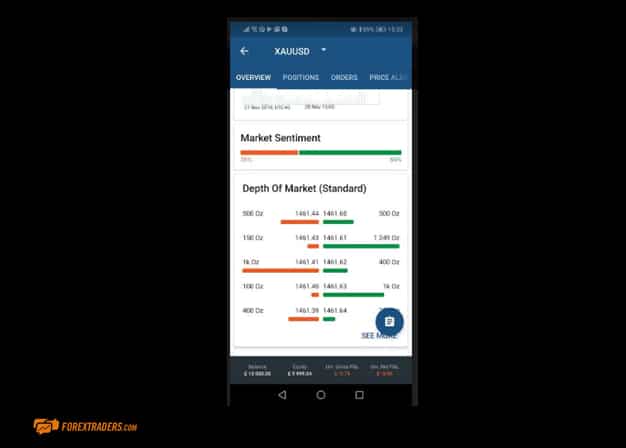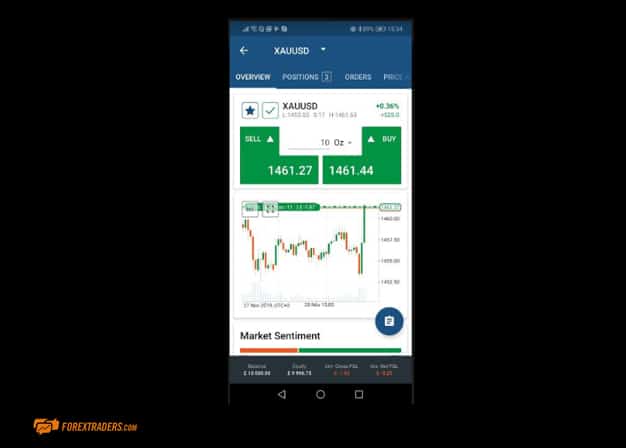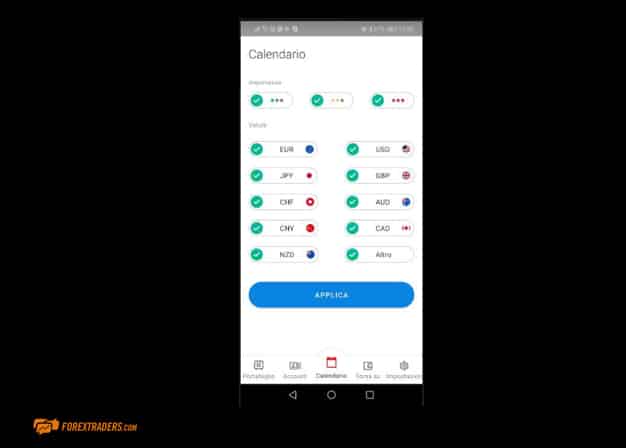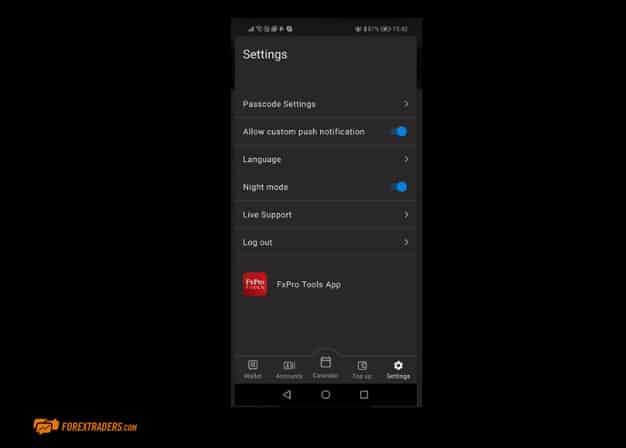 cTrader transfers very well to smaller screens. The desktop and mobile functionality mirror each other, and the mobile trading experience is rewarding due to the versatility of the cTrader dashboard.
MetaTrader mobile apps do lose a handful of indicators and tools in the cross-over from desktop to mobile. This reflects the complex nature of those instruments and the default package can be supplemented by the bolting on of various supplementary tools, some of which are free to use and some of which charge a fee.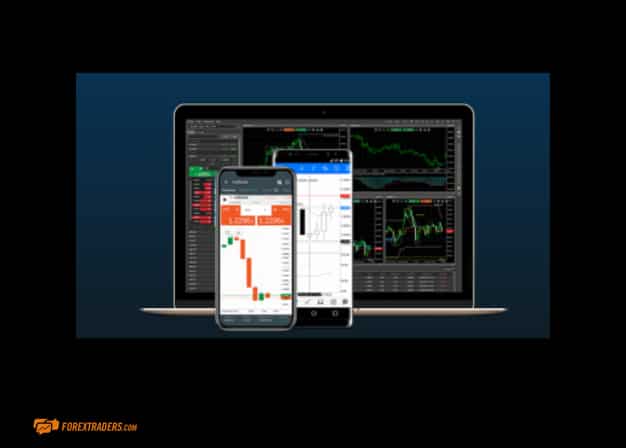 Execution using the mobile app is very straightforward and includes the one-click option and the ability to build more complex orders. It is possible to adjust the settings bar and change language preference, adjust the cash balance on our account or switch to 'night settings.'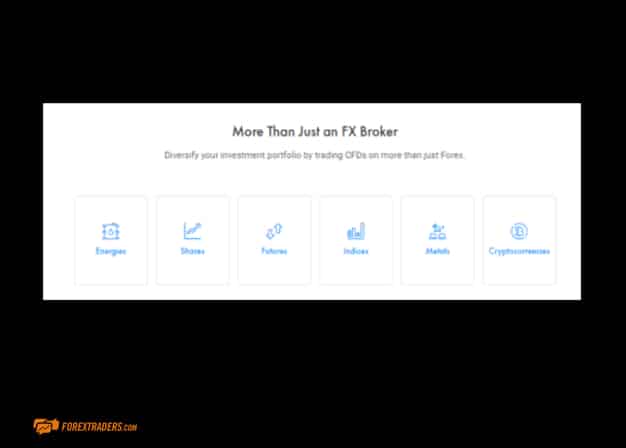 FxPro Social Trading and Copy Trading
FXPro tailor their service towards hands-on traders. The range of powerful features on hand mean users are well equipped to go into the markets. Both the MetaTrader and cTrader platforms offer automated trading. The Expert Advisors section of MetaTrader allows FXPro account holders to take on the trading signals of third parties.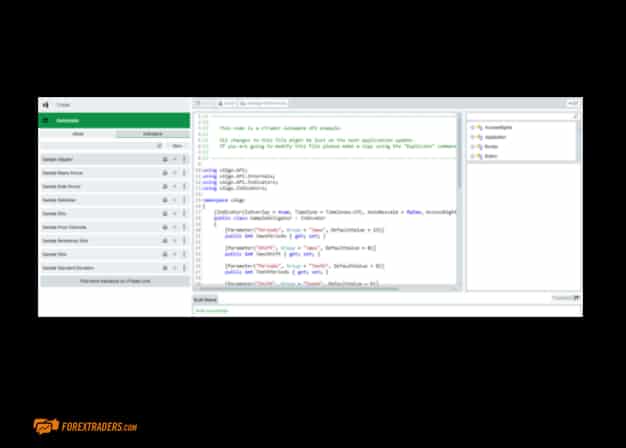 The cTrader 'Automate' function is a very user-friendly means of building automatic trading instructions. It is an integral part of the cTrader platform and can be accessed and used with ease.
Crypto and FxPro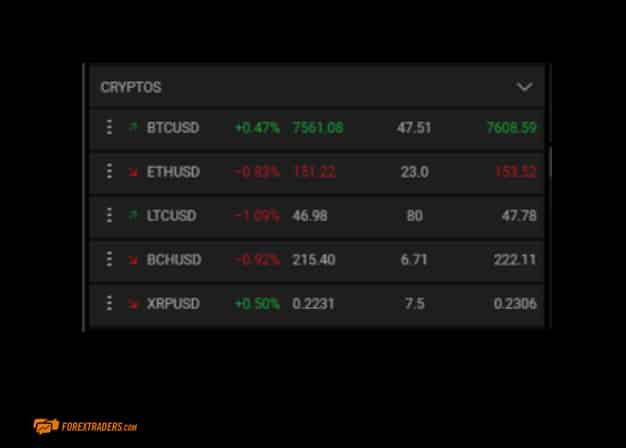 There is a relatively limited number of crypto markets on offer though the big names are covered. The spreads are in line with the peer group, and they are available to trade on all of the cTrader, FXPro Edge and MetaTrader platforms. The cTrader platform even extends the 'Depth of Market' monitor to crypto instruments.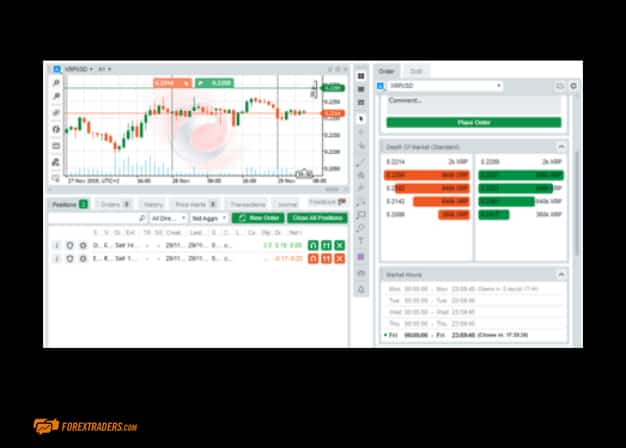 FxPro Charting and Tools
FXPro Edge comes packed with a lot of ready to apply charting tools. Some of these are cutting edge and it is particularly suited to those looking to apply annotation to charts.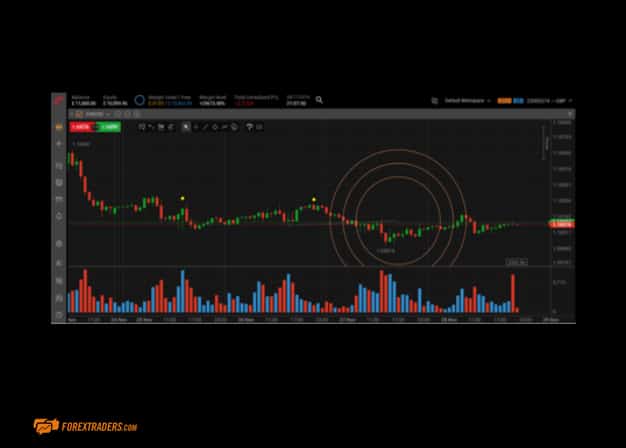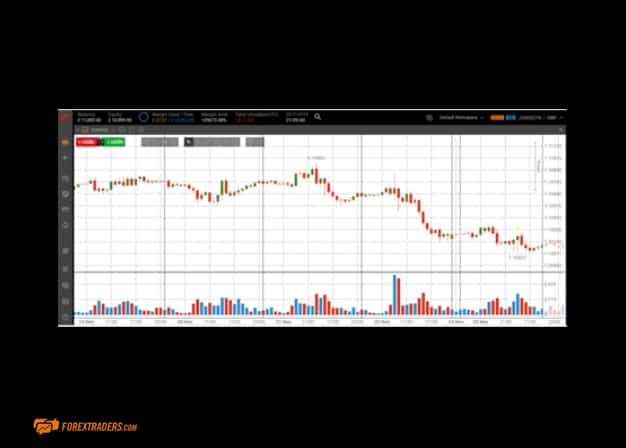 MetaTrader charts tend to be user, rather than viewer friendly. The graphics are razor sharp and allow for Technical Analysis and charting, which goes down almost to pixel-level, which means super-accurate analysis is possible.
cTrader sits somewhere between the 'broad-brush' of FXPro Edge and the 'scalpel' of Meta Trader.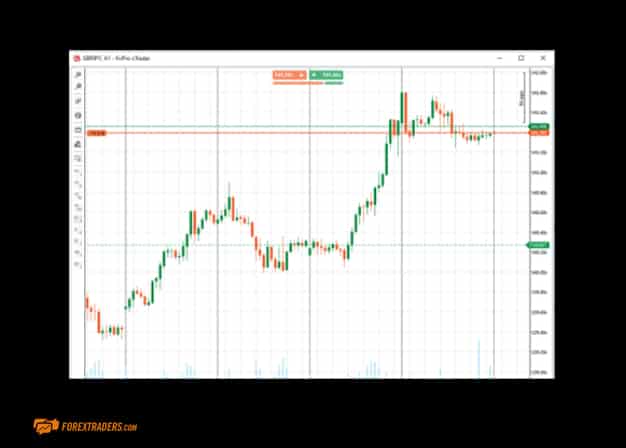 There are a lot of other useful tools included in cTrader. For example, the depth of market monitor gives a view of real-time flow.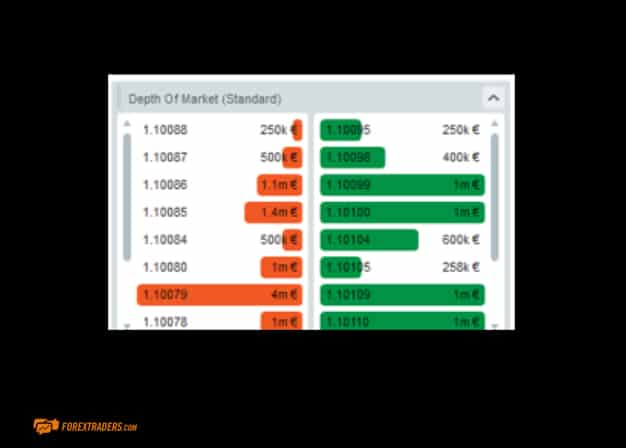 Learn Trading with FxPro
The education, learning and research materials are broken down into just two categories. This might not sound like much, but for some traders, the two tools would be just what they need and want.
The FxPro Squawk is brought to you by LiveSquawk and provides real-time audio news, Live Messenger, commentary and headlines on all the main asset classes. It offers FXPro traders the chance to eavesdrop on the markets, maybe whilst considering some new analysis. It's designed to assist traders through the market session and alert them to important stories with potential market impact. There is also access to breaking news, economic and data releases and other news announcements which might occur.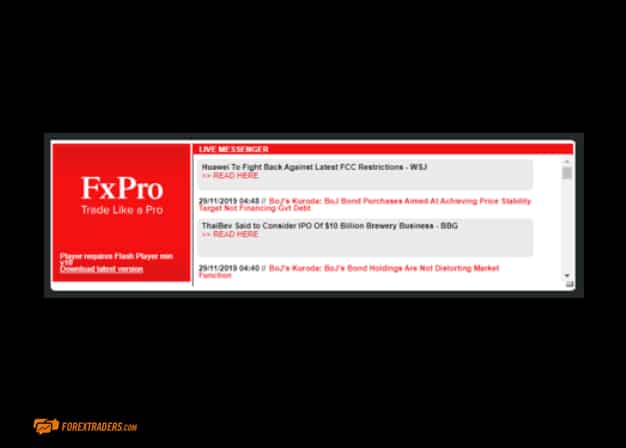 The second resource is Trading Central. This is a very powerful and popular technical analysis tool.
It comes with multilingual options and is currently used by 38 out of the 50 largest investment banks worldwide. Instruments and markets covered by TC include Forex, Equities, Indices, Bonds, Metals and Commodities.
Trading Central describes itself as a leading global provider of forex signals, forex charts and technical financial analysis, with a proven track record in delivering high-quality, accurate assessments of the financial markets.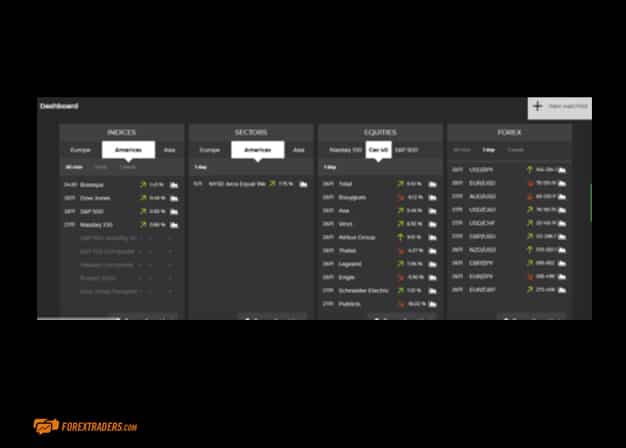 There is little to challenge its claim that it provides market insights and knowledge based on many years of experience acquired on the trading floors of reputable banking institutions. Possibly of more importance to FXPro clients, it also provides trading signals, including suggested entry and exit points on positions.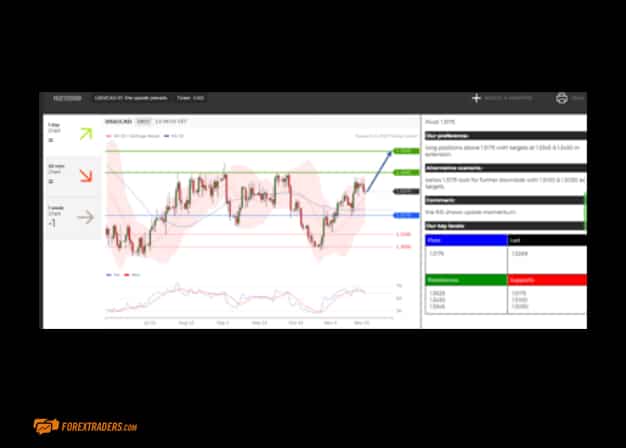 FxPro Regulations and Client Protection
FxPro Group Limited is the holding company of FxPro Financial Services Ltd, FxPro UK Limited, FxPro Global Markets MENA Limited and FxPro Global Markets Ltd.
FxPro UK Limited is authorised and regulated by the Financial Conduct Authority (registration no. 509956). FxPro Global Markets MENA Limited is authorised and regulated by the Dubai Financial Services Authority (reference no. F003333). FxPro Financial Services Ltd is authorised and regulated by the Cyprus Securities and Exchange Commission (licence no. 078/07) and authorised by the Financial Sector Conduct Authority ('FSCA') (authorisation no. 45052). FxPro Global Markets Ltd is authorised and regulated by the SCB (license no. SIA-F184).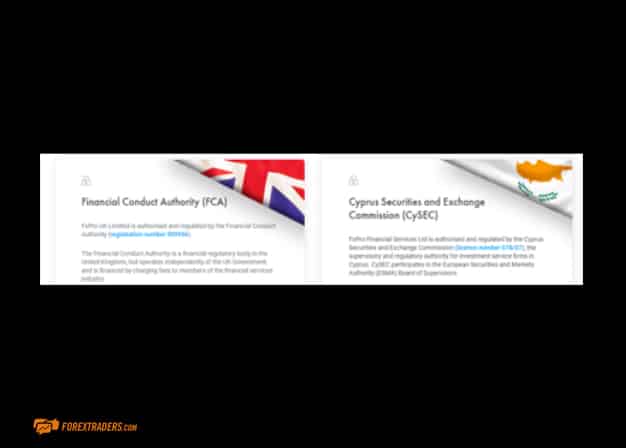 The CySec membership dictates that FXPro must adhere to the MiFID II regulations which are designed to enhance client protection and good market practice.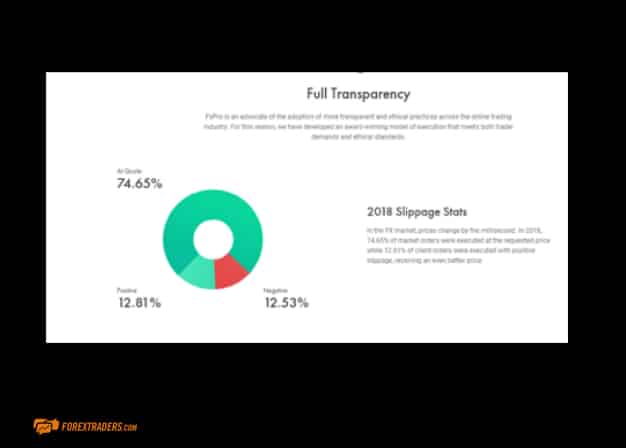 FXPro take great pride in the quality of market access provided to clients. Having such direct access can sometimes leave clients exposed to 'gapping' risk. Whilst the risk can't itself can't be eradicated, it can be mitigated by brokers which offer Negative Balance Protection. FX Pro do offer NBP which means whilst clients can lose the funds in their account; even if markets do gap and stop losses not kick-in, they can't be liable for more than their initial investment. The firm offers an explanation of how it's No Dealing Desk (NDD) approach allows it to combine market access with client protection. It outlines (here: https://www.fxpro.com/pricing/model) in simple terms how its approach is different from that of an ECN / STP broker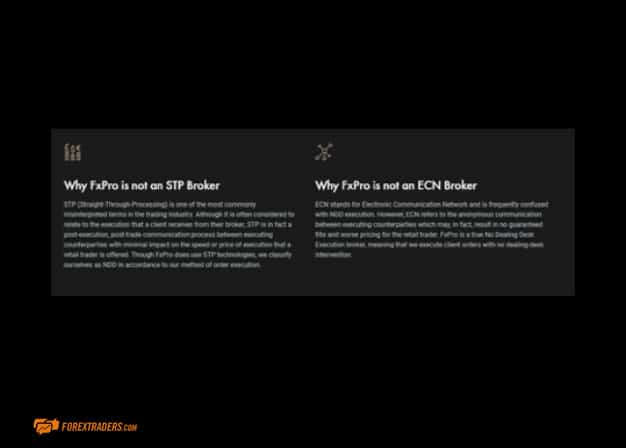 In an effort to protect client cash balances FXPro have built relationships with highly regarded banks such as Barclays Bank PLC, Julius Baer and Royal Bank of Scotland. It is these parties who hold client funds which are held in segregated accounts and not by the broker. Having a range of banks to choose from ensures that FX Pro can monitor the credit ratings and general health of the banks and diversify client holdings accordingly.
Account holders in some domiciles will find that in certain circumstances an additional layer of protection comes in to play. FXPro UK Limited is a member of the Financial Services Compensation Scheme (FSCS) and FxPro Financial Services Limited is a member of the Investor Compensation Fund (ICF).
FXPro score highly in terms of their regulatory and compliance framework. Consumer protection appears to be a priority and this view is supported by the very transparent laying out of the terms and conditions relating to client protection, which can be found here, https://www.fxpro.com/about/licences.
How to Open an FxPro Account
In your FxPro Direct Area please click on Accounts > demo accounts > + create a new account
Opening a Demo account is not as straightforward as at other brokers. Finding the link to that section took longer than our testers bargained for. Once accessed, the forks in the onboarding process nudged potential clients towards setting up a Live account, and even a demo account required the submission of a lot of personal data. This upselling is understandable when looked at in commercial terms, and guidance from regulators is that brokers request more KYC (Know our Client) data. New users who do persevere with the onboarding process are pretty much ready to transfer from Demo to Live account trading as and when they want to. For those who are already committed, this is not an issue, but for those looking to browse, it does result in a poorer user experience.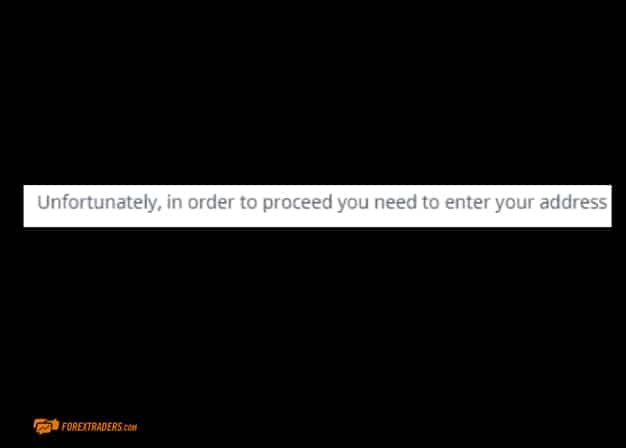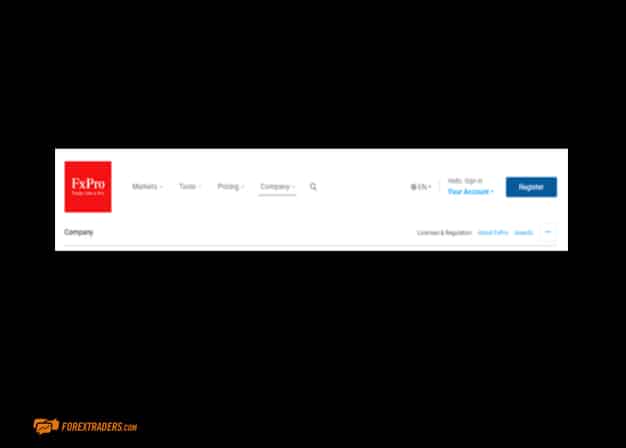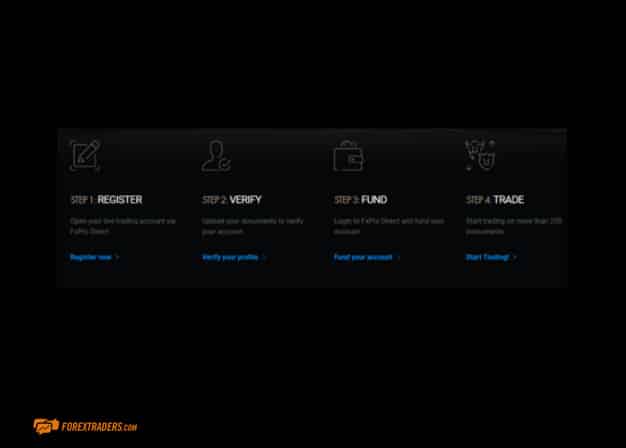 The time taken and information requested when onboarding to a Live account was in-line with standard market practice. Those upgrading from Demo will have already done a lot of the heavy lifting in terms of photo uploads.
FxPro Customer Support
The FXPro customer support team has won many awards down the years. The infrastructure which is in place ensures clients can use the format they prefer. There is Live Chat, phone and email and the nice addition of a "Feedback" button.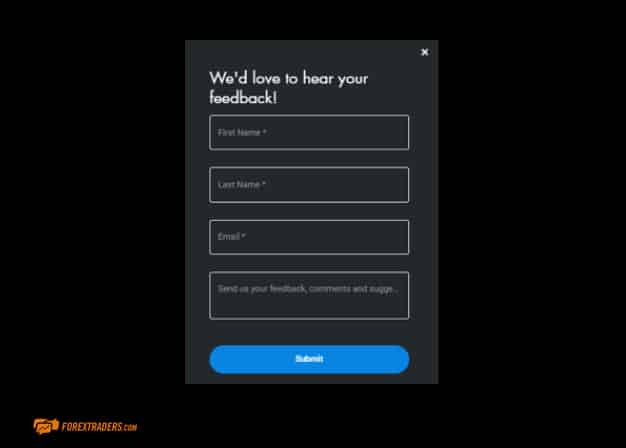 The Live Chat option did involve having to get past a 'bot' gatekeeper and the response times of the staff on chats was only average.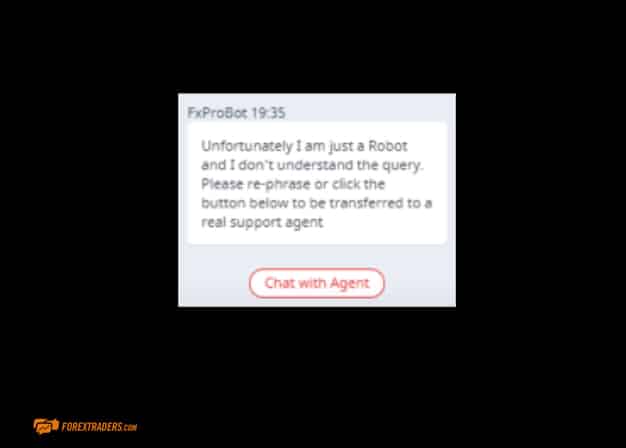 FxPro Review Conclusion
 FXPro has over a period of 15 years built a client base of over 1.3 million people. Its success has come from focusing on particular areas of trading rather than spreading itself too thinly.
Some of the best bits of the service related to the behind the scenes items such as the NDD style connectivity into the markets. Technical aspects such as co-location and VPS services may not at first catch the eye but are crucial parts of any framework that wants to get into the heart of market flow.
Providing a choice of four incredibly powerful and popular trading platforms illustrates how FXPro are prepared to equip their clients with tools which are best in class. The research and education resources might not be extensive but what is available is trading focused.
The regulatory framework is also very strong, and the range of client protection features include Negative Balance Protection and the segregation of client funds to high-grade banks.
FXPro provides their clients with the tools to make money, and an operational structure to protect it.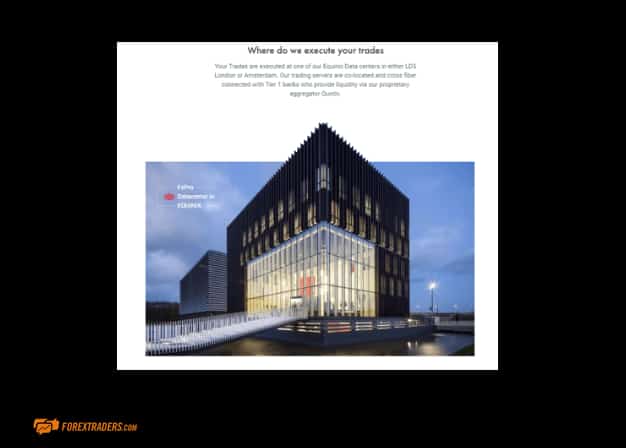 FxPro FAQs
How can I open an account with FXPro?
Following this link takes you to the onboarding section.
You'll need to provide some information about yourself and copies of photo id, though the broker has some neat tools to make the photo id part of the process as user friendly as possible.
Is FXPro a regulated broker?
Yes. In fact, FXPro is regulated by five different global regulators. Different entities of the firm operate under licenses from different regulators.
What bonus terms does FXPro offer?
This can depend on your domicile. If you find you are eligible then it's worth checking out the partnership and affiliate schemes.
How do I withdraw money from FXPro?
To withdraw funds log-in to the admin area of the site (FXPro Direct) and select 'withdraw' or 'wallet'. The time taken and fees applied may be down to third party providers but it's always worth checking the detail of the T&Cs relating to our preferred payment method.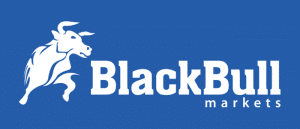 Forextraders' Broker of the Month
BlackBull Markets is a reliable and well-respected trading platform that provides its customers with high-quality access to a wide range of asset groups. The broker is headquartered in New Zealand which explains why it has flown under the radar for a few years but it is a great broker that is now building a global following. The BlackBull Markets site is intuitive and easy to use, making it an ideal choice for beginners.
Please be advised that certain products and/or multiplier levels may not be available for traders from EEA countries due to legal restrictions.