Traders' Viewpoint
GlobalBase is a state-of-the-art crypto trading platform, working every day to ensure its customers enjoy top-notch tech and competitive conditions. Over the last year and half we've seen the cryptocurrency market active on its way up, now, the same thing is happening, but this time, valuations are taking a big hit.
Not quite what crypto enthusiasts were expecting, but since you can't control what happens in the market, traders can look for ways to get involved in this space, even if growth takes a few steps back. One of the solutions is GlobalBase, which will be discussed more broadly in this review.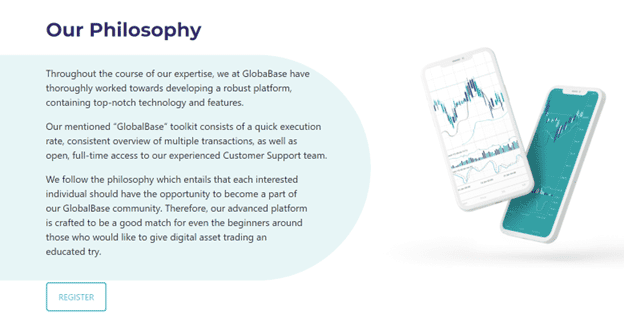 Platform review
When using the GlobalBase platform, traders gain access to Bitcoin, Ethereum, and Ripple and to a host of other altcoins that have proven their potential in the past few years. The instruments brought by the brand are very cost-effective and can be used for short-term trading.
Prices move up and down impulsively intra-day, so you can speculate on these moves as long as you have a system in place. Crypto trading is now widely available, especially when you work with a company like GlobalBase.
Moving ahead to the trading platform, GlobalBase wanted to provide a straightforward and engaging user experience, which is why WebTrader has been designed. This solution embodies the future of online crypto trading because it's highly versatile, even though the interface looks simple at first glance.
GlobalBase follows the principle that every trader should have an equal chance when getting involved in the crypto market. The platform was made so even beginners can grasp its benefits easily, without advanced knowledge. Still, you won't lack trading tools, and if, for example, you are a fan of technical analysis, TradingView charts are very useful.

Customer support
For every question that might arise along the way, feel free to contact the GlobalBase customer service team. A personal account manager is available (optional) and able to offer advice. It's possible to contact the team via the email address [email protected] or by filling out a contact form on the company's website.
Support is available Monday to Friday from 06:00 to 19:00 GMT and on Saturday and Sundays from 06:00 to 16:00 GMT.
Customer support does not end here. If you have registered with GlobalBase and want to receive further advice, a personal account manager is assigned to each and every trader, offering personalised support.
The company deserves all credit for embracing this personal approach, especially if we consider that these benefits can be accessed by all customers, even those choosing to start with very limited funding.

The bottom line
GlobalBase believes that buy-and-hold is an outdated strategy when dealing with cryptocurrencies, so it proposes a more flexible solution, one that puts you in a position to benefit even when valuations are taking a very big hit. The crypto instruments provided by the company work well in a volatile environment if you understand how to spot new setups and you are well-educated in this respect.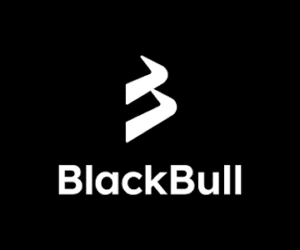 Forextraders' Broker of the Month
BlackBull Markets is a reliable and well-respected trading platform that provides its customers with high-quality access to a wide range of asset groups. The broker is headquartered in New Zealand which explains why it has flown under the radar for a few years but it is a great broker that is now building a global following. The BlackBull Markets site is intuitive and easy to use, making it an ideal choice for beginners.
Please be advised that certain products and/or multiplier levels may not be available for traders from EEA countries due to legal restrictions.